DOMESTIC VIOLENCE – A STIGMA ON HUMAN RIGHTS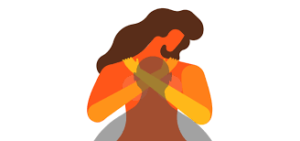 Definition of Human Rights
Human Rights are the rights which are inherited from a human from birth till death. These are the rights which cannot be taken away from an individual unless he or she has not done something which is contrary to law and order.
Definition of Domestic Violence
Domestic Violence means " all acts of physical, sexual, psychological or economic violence that occur with family or domestic unit."
Domestic Violence and Human Rights
Women in households suffer more violence than other groups in society. Children, parents and elders also face domestic violence to an extent. Domestic Violence can be seen throughout the world and United Nations also define and discuss Domestic Violence. It is also known as Domestic Abuse" or "Intimate Partner Violence".
According to United Nations, Domestic Violence can be defined as a pattern of behaviour in any relationship that is used to gain or maintain power and control over an intimate partner. It can be physical, sexual, emotional, economic or psychological actions or threats of actions that influence another person.
VIOLATION OF HUMAN RIGHTS IN DOMESTIC VIOLENCE
Act of Domestic Violence is considered violence against Human Rights as well as the violation of the rights of individuals. Human Rights are those rights that a person possesses from the very beginning of his/her life to the end of the life of an individual irrespective of race, sex, nationality, ethnicity, language or religion.
These Human Rights include the Right to Life and Liberty, Freedom from Slavery and Torture, Freedom of Opinion and Expression, the Right to Work, the Right to Education and many more. Everyone is entitled to these rights without any discrimination.
There are a certain number of Human Rights which may be violated as a result of Domestic Violence. These are as follows –
Right to Life and Liberty – This right says that every person has the right to live his/her life with dignity and freedom. This right is also given under Article 21 of the Constitution of India.
Article 21 says that "No person shall be deprived of his life and personal liberty". It guarantees the right to a dignified life. This right is given to citizens as well as non-citizens of India.
This right is also given in the Magna Carta of 1215, The Fifth Amendment of the American Constitution, and Article XXXI of the Constitution of Japan, 1946.
Domestic Violence violates the Right to Life and Liberty as it does not provide freedom to the victim to enjoy his/her life with liberty.
Women, who are mostly victims of Domestic Violence are deprived of the Right to Life with dignity and liberty.
Right to Private and Family Life – Due to the violence in the sphere of family women are also deprived of the right to the private and family life they enjoy earlier. Women face stress and anxiety due to the violence they tolerate in their life.
Prohibition of Discrimination – Domestic Violence is considered to be a form of discrimination against women as it affects mainly women. Domestic Violence against women acts as gender-based discrimination that results in physical, mental, sexual and psychological harm to women.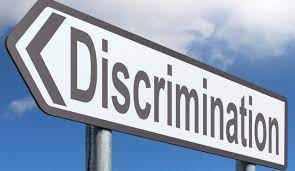 Certain Human Right Conventions and Declarations that obligate countries that have ratified these conventions to treat violence against women as Human Right Violence.
UNIVERSAL DECLARATION OF HUMAN RIGHTS
adopted in 1948 by 58 member states of the United Nations, UNDHR defines human rights as fundamental to all human rights beings and requires governments to take actions to protect the human rights of all beings.
UN DECLARATION ON THE ELIMINATION OF VIOLENCE AGAINST WOMEN
Adopted in 1993 by the UN General Assembly, this declaration defines violence against women. As a consequence of the declaration, the Commission on Human Rights adopted resolution 1994/95 that appointed a Special Rapporteur on violence against women.
UNFPA STRATEGY AND FRAMEWORK OF ACTION TO ADDRESSING GENDER-BASED VIOLATION 2008-2011
This framework identifies eight priority areas in which UNFPA should strategically direct programming to address gender-based violence.
CONCLUSION
Human Rights violations can be seen around the locality as well as around the globe. Domestic Violence is one of the major areas which covers the violation of Human Rights. So, it should be the duty of every individual as well as organisation to secure these rights and try to diminish the violation of these rights and more laws and regulations should be made to eradicate the stigma of Domestic Violence around the world.
Please follow and like us: