EVOLUTION OF DISCRIMINATION- FROM TEMPLES TO THEATRE-ROHINI THEATRE ISSUE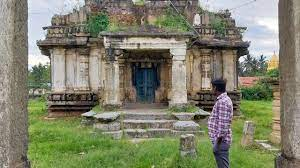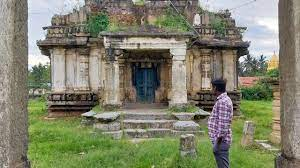 ABSTRACT:
Discrimination is a pervasive social issue that has plagued humanity for centuries. The present study divulges the evolution of discrimination from the ancient to the modern era against humans. Even though discrimination and untouchability are against the law, they persist in everyday life.
The primary aim of the research is to shed light on a recent discrimination-related legal issue in which an Adivasi family was denied entry to the theatre hall. The study aims to build awareness against discrimination and deal with various types of discrimination.
The study's objective is to analyze various laws governing discrimination; showcase the root cause which encourages discrimination; to reveal the eradication process to end the practice of discrimination. In addition, the author talked about the punishments for the practice of discrimination and untouchability.
The study encompasses various national and international issues related to discrimination against humans. Finally, the author has suggested several strategies to wind up the practice of discrimination.
INTRODUCTION:
Discrimination is a deeply ingrained problem in society, affecting individuals and groups from all walks of life. It is also regarded as an enemy of justice. Numerous people were affected physically and mentally as a result of the discrimination.
Even though Article 15 of the Indian constitution forbids discrimination in any form, the practice persists and emerges as a sin. The current legal issue of human rights violations was highlighted in this research.
GENESIS & ROOT CAUSES OF DISCRIMINATION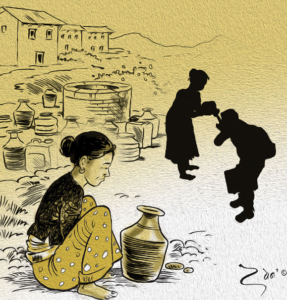 Discrimination is a complex and multifaceted origin, as they vary depending on the type of discrimination. There are various types of discrimination based on race, gender, age, disability, sex, religion, nationality and so on. Discrimination has existed throughout history, frequently manifesting as systemic oppression of underrepresented groups.
Religion and social status, an integral part of society plays a major role in discrimination. People were characterized into different castes or classes based on their place of birth, education, occupation or wealth. In ancient times, temples were recognized as spiritual places of worship.
As upper-class individuals, Brahmins and Kshatriyas were typically permitted entry into the temple's inner sanctum and participation in its rituals. On the other hand, Shudras were excluded from the temple because they were regarded as members of the labouring class.
Women weren't allowed to take part in temple rituals in many religious traditions because they were considered insignificant. At times, they were not even permitted to enter the temple premises. This gender-based discrimination was practised by Hinduism and in some places of ancient Greece and Rome.
The caste system in India, apartheid in South Africa, and slavery and segregation in the US are a few examples of historical discrimination. After this, many countries started to enforce their own laws against discrimination such as the Civil Rights Act in the United States, the Indian Constitution, the South African Constitution, the LGBT rights movement, the feminist movement and so on.
Despite legal efforts to end discrimination, it continues to exist in many forms by way of discrimination in the workplace, housing, education, and healthcare. As a result of the evolution of society, new forms of discrimination such as online harassment and discrimination, algorithmic bias, and discrimination based on sexual orientation and gender identity are also emerging.
THE ROHINI THEATRE ISSUE:
On 30.03.2023, a family from the Narikurava community, including women and children, alleged that they were briefly prevented from entering the theatre hall that screens the Pathu Thala movie (starring Silambarasan), despite having tickets for that show. This incident sparked controversy at a theatre named Rohini in Chennai. The aforementioned incident of caste-based discrimination is true, as evidenced by an online video.
The theatre's management clarified that the film had been censored U/A and that, in accordance with Indian law, children under the age of 12 could not be permitted to watch it. In light of the explanation, the theatre executives confined the family to entering.
The management of the theatre also said that three people tried to enter using a single ticket, which is why they were stopped first. According to the theatre's management, the family was finally allowed to see the show because of the uproar. Society did not appreciate the theatre management's justification. The netizens commented that kids under 12 are permitted to watch U/A films on the off chance that they are accompanied by their parents.
On the other hand, the victim's family discloses that the management of the theatre saw us as a group of people who ask for money and told us to leave. The cashier informed us that we had been smoking and had soiled the area, so we were not permitted entry while other people entered the issue.
After this incident, the theatre management removed the cashier and management officer from work for their rude behaviour with clients. A suit was filed against the Rohini Theatre officials for the act of discrimination.
INDIAN ANTI-DISCRIMINATION LAWS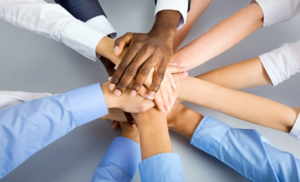 Article 15, 16, 17 and 18 of the Indian constitution deals with the prohibition of discrimination and helps in promoting equality. Article 15 of the Indian constitution says that no citizen shall be subject to discrimination based on religion, sex, race, gender, caste, and place of birth. This article protects citizens from various forms of untouchability and discrimination.
Article 16 of the Indian constitution talks about equal opportunity in matters of public employment. Article 17 and 18 of the Indian constitution promotes the abolition of untouchability and titles in any form. The Equal Remuneration Act guarantees both men and women, equal pay for equal work.
The use of language which encourages discrimination on the basis of race, caste, birthplace, religion, gender, sex and any other category (or) violence against humans was criminalized under Section 153 A of IPC. Committing acts that are prejudicial to maintaining harmony between different religious, racial, linguistic, or regional groups was criminalized under Section 295A of IPC, 1860.
The turndown to access mental health services for people on the basis of any form of discrimination is prohibited under the Mental Healthcare Act of 2017. A special act named the Scheduled Caste and Scheduled Tribe(Prevention of Atrocities) Act was specifically enforced to end hate crimes and all forms of discrimination against SC/ST caste people.
The Transgender Persons (Protection of Rights) Act safeguards people from gender-based discrimination. The discrimination and violence against people with physical and/or mental disabilities were protected by the Rights of Persons with Disabilities Act of 2016. A few acts also prevent people with deficiencies such as the HIV and AIDS (Prevention and Control) Act which specifically focuses on the prohibition of discrimination against people affected by HIV.
PUNISHMENT
The Indian Penal Code (IPC) and the Scheduled Castes and Scheduled Tribes (Prevention of Atrocities) Act are two of the many laws and legal provisions that can be used to hold someone accountable for breaking Article 15 of the Indian Constitution. Punishment for discrimination under Section 153A (C) of IPC was imprisonment which may extend to three years, or with fine, or with both. Under Section 153A (2) of IPC, 1860, a person committing an offence at the place of worship shall be punished with imprisonment which may extend to five years and shall also be liable to a fine.
CASE LAWS
In the case of Sheikh Wajih Waddin V. State of UP and in Khan Gujram Zahidia V. State of UP and in Gopal Vinajak Godse V. Union of India the courts ruled that section 153A of IPC is not an ultra virus because the restriction imposed on freedom of speech and expression by Section 153A is reasonable within the meaning of Article 19(2) of the constitution.
The Supreme Court in the case of State of Kerala V Aravind Ramakant Modawdakar and in the case of Kathi Raning Rawat V State of Saurashtra explains the significance of the word 'Only' is that if there is any other ground or consideration for the differential treatment besides those prohibited by Article 15 of the Indian constitution, the discrimination will not be unconstitutional.
In Yusuf Abdul Aziz V. State the court states that Section 497 operates unequally between men and women. This contention was rejected by Chagla C.J. It was said that women had a sex different from that of men, but because women in this were so situated that special legislation was required in order to protect them. In addition, the court also mentioned that the constitution itself provides for special provisions in the case of women and children.
SUGGESTIONS
Everyone irrespective of their caste, race, sex, education, and place of birth has the right to life, equality and liberty. Discrimination is an obstacle in the current society. Here are some of the suggestions to eradicate the practice of discrimination.
Individuals, communities, and institutions need to understand the harm that discrimination causes and the importance of respecting diversity and promoting equality by way of conducting educational and awareness programs.
Governments, organizations, and institutions need to develop and enforce more anti-discrimination policies and laws in every country.
Open dialogue and understanding can help to bridge gaps and build bridges between different communities and it is pivotal to have honest and respectful conversations about discrimination.
Empowering marginalized communities can help to end discrimination.
Organizations and institutions can create a code of conduct that outlines the expectations for respectful and inclusive behaviour; by providing diversity training to their employees and members.
Organizations and institutions should encourage individuals to report any incidents of discrimination or harassment. This can help to identify patterns of discrimination and allow for appropriate action to be taken.
CONCLUSION
Discrimination is not a sign of strength, but rather a weakness that stems from ignorance and fear. Let us break down the barriers of prejudice and embrace diversity with open hearts and minds, for it is our differences that make us stronger and more beautiful.
Please follow and like us: