GENDER INEQUALITY IN RAJASTHAN: BREAKING BARRIERS FOR WOMEN'S RIGHTS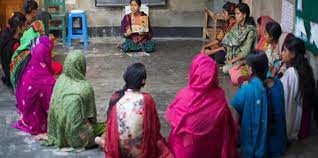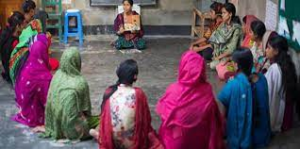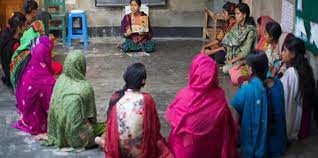 Introduction
In India, gender inequality is still a problem, and Rajasthan is no exception. Despite recent advancements, Rajasthani women still encounter substantial obstacles that prevent them from fully exercising their rights and realising their full potential.
The amount of gender inequality in Rajasthan will be examined in this article, along with strategies for removing obstacles to women's rights in the region. Rajasthan is one such Indian state that is struggling with the problem of gender disparity.
One of the biggest states in India, Rajasthan has a significant cultural and historical past. It is also a state that is battling deeply ingrained patriarchal attitudes and behaviours that impede the advancement of women.

Education as a Barrier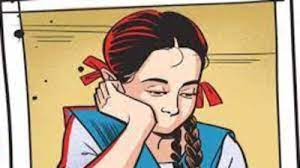 Access to education is one of the key obstacles to gender equality in Rajasthan. Only 52.6% of women aged 7 and older in the state are literate, making it one of the least literate states in India.
The fact that Rajasthan has one of the highest rates of child marriage in the nation, with an estimated 35% of girls getting married before the age of 18, furthers this discrepancy.
As females are sometimes expected to drop out of school after marriage and prioritise their roles as wives and mothers, this robs them of their childhood and restricts their access to healthcare and education. In order to remove obstacles to gender equality, it is imperative to provide girls' access to high-quality education.
This can be accomplished through a variety of programmes, including expanding the number of schools in rural regions, giving girls financial aid and scholarships, and promoting gender-sensitive curricula that dispel prejudices and advance gender equality.
Reforms and policies in the law
The prevalence of discrimination and violence against women in Rajasthan is another significant obstacle to gender equality. Rajasthan has one of the highest rates of crimes against women in the nation, with rape, dowry harassment, and domestic violence being frequent occurrences, according to the National Crime Records Bureau.
The state's pervasive patriarchal attitudes and gender-based discrimination only make matters worse. Women's rights protection laws and policies are essential for advancing gender equality. Through legislation and initiatives like the Beti Bachao, Beti Padhao (Save the daughter, Educate the daughter) campaign, the Rajasthani government has taken action to address problems including child marriage, domestic violence, and sexual harassment. To make sure that these policies are effectively applied and enforced, more work needs to be done.
Social Attitudes in Transition
Changes in social attitudes and cultural practises that support gender disparity must be made in addition to legislative and educational reforms. Women's rights and prospects are severely constrained in Rajasthan because of the patriarchal attitudes and values that are pervasive there, particularly in rural regions. Promoting a change in cultural norms that prioritise and appreciate girls' and women's education and empowerment is crucial. This can be accomplished through a variety of programmes, such as public awareness campaigns, community-led projects, and the promotion of strong female role models. It is equally vital to involve men and boys in the effort to advance gender equality and combat patriarchal attitudes and behaviours.
Economic Empowerment
Another important element in advancing gender equality in Rajasthan is economic empowerment. Women in Rajasthan frequently confront major economic obstacles, with little access to possibilities for earning money and little chances to enhance their skills. This restricts their capacity to maintain their families and become financially independent.
The female labour force participation rate (FLFPR) in Rajasthan is 14.7%, which is lower than the national average of 23.3%, according to the National Family Health Survey (NFHS) 2019–20. The FLFPR calculates the proportion of women who are working or looking for work right now. The same survey reveals that only 23.4% of women in Rajasthan are actively pursuing jobs, including both employed and jobless women. This is considerably less than the 43.4% national average.
The way forward
Like it is in many other parts of India, gender inequality is a pervasive and ongoing problem in Rajasthan. Government and civil society organisations have made an effort, but the state still struggles with deeply ingrained patriarchal attitudes and behaviours that impede the advancement of women. It is possible to make headway towards removing obstacles and advancing women's rights, though, through increasing awareness, fostering education, and tackling systemic disparities.
Recognising the scope and gravity of the issue is the first step in advancing gender equality in Rajasthan. To address the myriad issues that women face and encourage access to opportunities in education, healthcare, and the economy, the state government and civil society organisations must collaborate.
Overall, to address the different issues and advance equal rights and opportunities for women, the problem of gender inequality in Rajasthan necessitates a joint effort from all stakeholders. Together, we can build a society that empowers and values every individual, regardless of gender.
Please follow and like us: