HIDDEN PRISON IN GUANTANAMO BAY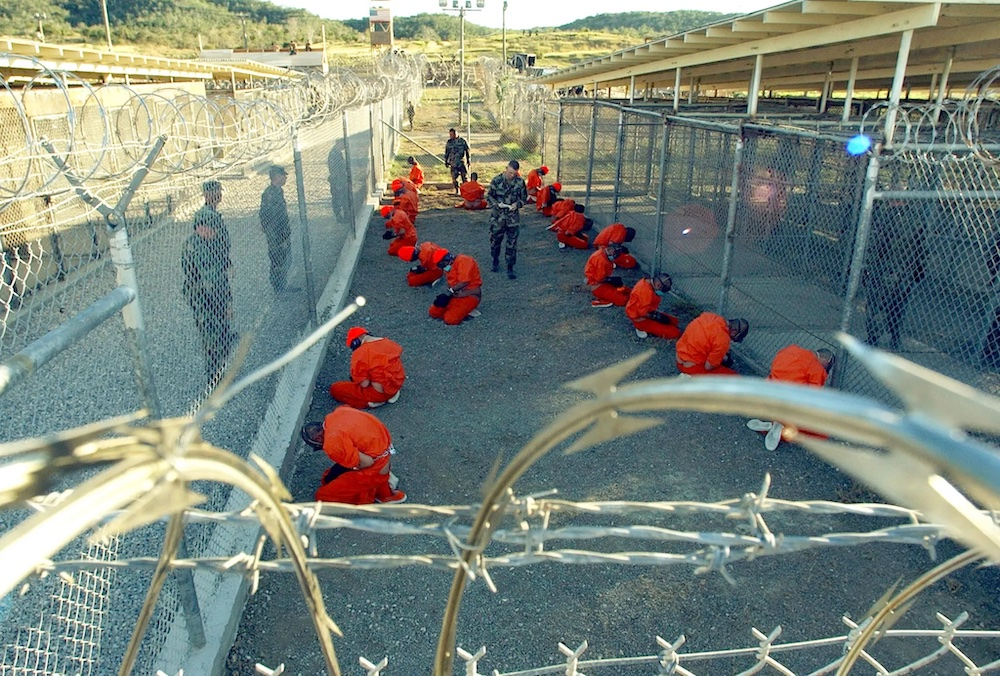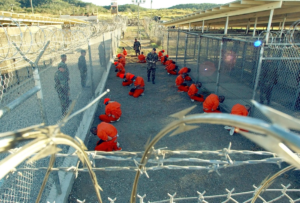 Guantanamo Bay detention camp is a United States (US) military detention centre situated in Cuba. It can be called as world's most notorious prison.
Guantanamo the United States (US) naval base has become a symbol of injustice and abuse. It is a worse place where there is detention without charges and trial, which lead to immense human rights violation.
As prisoners are also provided certain basic rights but they are also violated here. Prisoners should be treated with the respect due to their inherent dignity and value as human beings.
What happened in Guantanamo?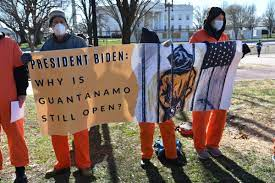 Prison in Guantanamo Bay has generated intense debate for two decades, raising enduring questions about national security, human rights and justice. On May 22, 1903, the Platt Amendment was a treaty signed between the United States and Cuba in which the U.S. can involve in Cuban international and domestic affairs. Overall it was to protect Cuba's independence from foreign intervention. This treaty also said about the permission granted to the United States to use the land of Cuba as a coaling and naval station.
The 9/11 attack, 2001, in which 19 militants associated with the Islamic extremist group al Qaeda hijacked four aeroplanes and committed suicide attacks had shaken the United States and answer the U.S. launched a global war on terror under the leadership of U.S. President – George W Bush.
President George established the Guantanamo Bay detention camp in 2002 during the War on Terror
.He sent the military to invade Afghanistan and hunt down members of al – Qaeda and its ally the Taliban. Many people were secretly arrested by US forces mostly from Afghanistan, Saudi Arabia, Yemen, Pakistan, Algeria and other countries as well and kept in the prison at Guantanamo.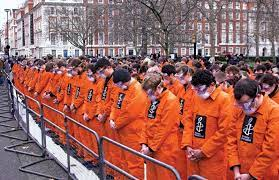 How prisoners were tortured in Guantanamo Bay detention camp?
The torture and mistreatment of prisoners in Guantanamo Bay include beating, whipping, waterboarding, sleep deprivation, sexual humiliation and forced exposure to graphic pornography. In the camp, some employed psychiatrists and psychologists were called to enhance the mental torture and to extract the phobia in detainees against them.
How human rights are violated in Guantanamo?
Guantanamo Bay detention camp is controversial because :
According to Amnesty International, an international human rights organisation, prisoners in Guantanamo Bay were tortured in ways that violated US laws.
Prisoners were not released even after they were officially declared not guilty
The arrest was without any information or notice, no one knows about their arrests.
The detention was without charges and trial.
They were even not allowed to approach any court in their own country.
Families of prisoners, media or even UN representatives were not allowed to meet the prisoners.
Lack of treatment for torture.
It also does not comply with Geneva Conventions. ( Series of treaties of civilians, prisoners of war and soldiers. Specifically prohibits torture, humiliating, degrading treatment, the taking of hostages and unfair trial )
Conclusion :
The treatment of prisoners in Guantanamo Bay was very humiliating. Prisoners have no legal rights. The arrest was without any evidence it infringes prisoners' rights. It is deepening the crime against humanity under the communist regime.
The UN secretary general said that the prison in Guantanamo Bay should be completely closed, but the U.S. government refused to do this. It may sound, like violating prisoners rights state only sponsoring terrorism. It means that not only people are terrorists but the state also does terrorism by violating basic rights. These violations suppress prisoners not only physically but also mentally.
---
References :
Please follow and like us: