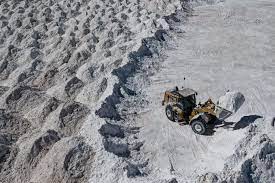 Article
Iran claims to have found the world's second-largest lithium deposit
On March 9, 2023 by Gargi Sharma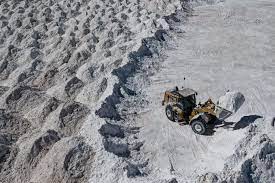 The discovery of a major lithium deposit in Iran has the potential to be a game changer for the global energy industry. According to the country's Ministry of Industry, Mines and Trade, the deposit is believed to be the world's second-largest with an estimated 8.5 million tons of lithium. This puts Iran just behind Chile which currently holds the top spot with 9.2 million metric tons of lithium according to the U.S Geological survey. Lithium is a critical component of batteries used in everything from electric cars to smartphones and demand for the metal is only expected to grow as the world shifts towards cleaner energy sources. With this in mind, the discovery of a large lithium deposit in Iran could have major implications for the global energy market.
Iran's lithium deposit is located in the Hamedan province which is situated in the west of the country. This region is also known for its rugged mountain terrains which could make it challenging to extract lithium. However, the Iranian government has already announced plans to invest heavily in the development of the deposit including the construction of new mining and processing facilities. Moreover, one of the key challenges facing Iran as it seeks to develop its lithium industry is the fact that the country is currently subject to a wide range of economic sanctions. These sanctions have been imposed by the United States and other countries in response to Iran's nuclear program and its alleged support for terrorist organizations. As a result, Iran has struggled to attract foreign investment and access the technology and expertise it needs to develop its natural resources.
However, the Iranian government has indicated that it is committed to developing its lithium industry regardless of the challenges it may face. In addition to investing in new mining and processing facilities, the government has also announced plans to develop new technologies for extracting and refining lithium as well as to expand its domestic market for lithium-based products. The discovery of a major lithium deposit in Iran could also have geopolitical implications. Iran is a major player in the global energy market with significant reserves of oil and natural gas. However, the addition of a large lithium deposit to its natural resources could potentially give Iran greater leverage in global energy markets particularly as demand for lithium continues to grow. This could potentially lead to increased cooperation between Iran and other countries in the region including China. China is currently the world's largest producer of lithium and the Chinese government has been actively seeking to secure new sources of metal to meet the growing demand for electric vehicles and other electronic devices. Iran with its largest lithium deposit could potentially become an important partner for China in the development of their lithium industry.
However, any potential cooperation between Iran and China in the development of Iran's lithium resources is likely to be viewed with concern by the United States and other western countries. America has been engaged in a trade war with China for several years and has also been working to isolate Iran through various economic sanctions. The potential for increased cooperation between both countries in the development of Iran's lithium industry could potentially complicate these efforts. There are also potential environmental concerns associated with the development of Iran's lithium industry. Mining and processing lithium can be a highly water-intensive process which could be a particular challenge in Iran which is already facing water scarcity issues. There are also concerns about the environmental impact of lithium mining which can involve the use of chemicals that can contaminate groundwater and soil.
Please follow and like us:
You may also like