Teen Girls facing Mental health problems in the US: CDC Survey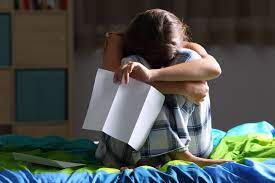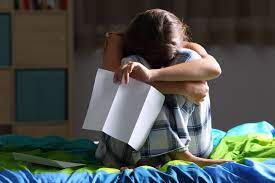 According to data released on Monday by the US Centres for Disease Control and Prevention, teen girls in the US have recently witnessed severe and heartbreaking losses in their general health and well-being, as well as record high levels of violence, depression, and suicide risk. In the fall of 2021, responses for the CDC's twice-yearly Youth Risk Behavior Survey were gathered, providing the first glimpse at trends since the Covid-19 pandemic's beginning. According to these statistics, the problem in young people's mental health is still present, Kathleen Ethier, head of the CDC's division of teenage and school healthcare, stated during a briefing for the media. She called the findings "alarming."
Mental Health among Teen girls and boys

According to the poll, all youths are seeing an increase in mental health issues, violent situations, and suicidal thoughts and actions. More than 40% of high school students said that they were unable to participate in their usual activities for at least two weeks of the year due to emotions of despair or hopelessness.
Females often performed worse than boys, and youth who identify as lesbian, homosexual, bisexual, or questioning (LGBQ+) report experiencing "ongoing and significant suffering." In 2021, more teenage females (57%) than ever before reported feeling depressed or hopeless. About one in five LGBQ+ students tried to commit suicide in the previous year, and the majority of them (52%) have recently suffered poor mental health.
Dr Debra Houry, the CDC's chief medical officer and deputy director for programme and science, stated that the results "provide a worrisome picture." Teenage girls in America are being overwhelmed by a rising tide of trauma, violence, and misery. According to CDC, research few indicators of teenage health and well-being continued to improve, such as falls in hazardous sexual activity, drug use, and school bullying. Yet, the majority of other markers "seriously deteriorated."
According to the most recent data, the percentage of children skipping school due to safety concerns has increased. One in seven (14%) young females had ever been forced to have sex, and almost one in five (18%) had suffered sexual assault in the previous year.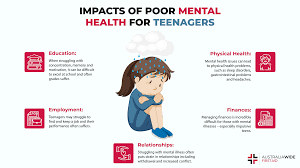 Our young people are in crisis, according to the data, Ethier stated. The National PTA President Anna King and CDC officials stressed the significance of the role that schools play. Schools must have the tried-and-true resources that enable children to succeed since they are on the front lines of mental health issues, according to Houry. These tools include classes that teach employees how to identify and handle mental health issues, counselling and mentorship programmes, and other initiatives that promote interaction and intervention.
Schools are essential in our communities for assisting children and families, as we have discovered on a national level during the COVID-19 epidemic. Although it is expected that schools provide instruction, they also give students the chance to participate in physical exercise and access to academic, social, mental, and physical health services, all of which can reduce stress and help students avoid poor consequences.
However, the pandemic interrupted numerous school-based services, adding to the workload for parents, raising family stress levels, and possibly affecting both parents and children's long-term health outcomes, particularly for those families who were already at risk for poor health outcomes due to environmental and social factors.
Youth mental health issues frequently coexist with other health and behavioural hazards, such as a higher chance of using drugs, experiencing violence, and engaging in sexual activities that raise the risk of contracting HIV, STDs, and unwanted pregnancy. It is crucial to support children's mental health development since adolescence is a critical time for the development of many healthy habits and behaviours that will last into adulthood.
Lesbian, homosexual, and bisexual teens also had high rates of aggression, sadness, and suicide ideation, according to the findings, which were based on questionnaires conducted to teen girls and teen boys across the nation. The organisation discovered that more than one in five of these pupils admitted to trying to commit suicide the year before the study.
The World Health Organization reports that the most frequent cause of impairment among young people is mental diseases. In North America, between 15% and 20% of children and adolescents are thought to have a mental illness.
There are vast gaps in our understanding of the best ways to treat mental illness in children and adolescents. The funding for research into the origins of mental diseases, developmental neurobiology, and the most efficient, secure, and well-tolerated therapies is insufficient. The neglect of our culture is obvious when the stigma associated with mental illness and the antiquated paradigms of juvenile mental healthcare are included.
Please follow and like us: