Permission slip culture is hurting America -Why should anyone need a license to braid hair?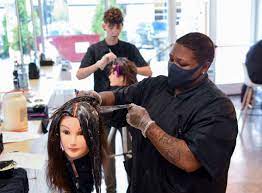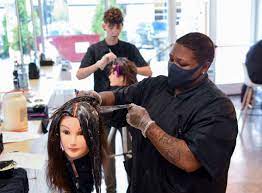 Recently the rise of permission slip culture has become increasingly apparent in the United States. This culture is characterized by the excessive regulation and licensing of a wide range of everyday activities. From braiding hair to selling lemonade it seems that there are few activities that are not subject to some form of government oversight. Unfortunately, this culture is not only frustrating but also harmful to the very people it aims to protect. One instance of this is the requirement for individuals to obtain a license to braid hair. In many states, braiding hair is considered a cosmetology practice and therefore requires a license. This requirement has created significant barriers for many African American Women who have traditionally relied on braiding as a source of income. Obtaining a license can be costly as well as time-consuming and hence many people simply cannot afford it. This had led to a situation where braiders are forced to work in the shadows without the protection and benefits afforded to licensed professionals.
The justification for these regulations is often couched in terms of public safety. The argument is that licensing and regulation are necessary to ensure that people are not harmed by untrained or unqualified individuals. While there is certainly some merit to this argument, the reality is that many of these regulations are unnecessary and do little to protect the public. In fact, they often do more harm than good. For one thing, licensing and regulation create a significant barrier to entry for many people, particularly those from marginalized communities. This is especially true in cases where the cost of obtaining a license is prohibitively high. As a result, many people are effectively shut out of certain industries even if they have the skills and experience necessary to do the work. This can have long-term effects on both the communities as well as individuals limiting economic opportunities and perpetuating inequality.
Furthermore, licensing and regulation often create a false sense of security. Just because someone has a license or has undergone training does not necessarily mean that they are competent or trustworthy. It is entirely possible for licensed professionals to do harm just as it is possible for unlicensed individuals to provide high-quality services. In fact, there is evidence to suggest that licensing and regulation may actually decrease the quality of services by reducing competition and stifling innovation. Perhaps most importantly permission slip culture undermines the basic principle of individual freedom and responsibility that are at the heart of American Society. When the government requires people to obtain permission to engage in everyday activities, it sends a message that individuals cannot be trusted to make their own decisions. It also places an undue burden on those who are simply trying to go about their lives and pursue their own interests.
Moreover, there are cases where licensing seems necessary. For instance, it makes sense to require doctors and lawyers to be licensed as their work can have life-altering consequences. However, the vast majority of activities that are subject to regulation do not fall into this category. Braiding hair, selling lemonade and running a small business are not inherently dangerous activities and there is little evidence to suggest that the public is at risk without government oversight. Lastly, it can be said that permission slip culture is hurting America by creating unnecessary barriers to entry, undermining individual freedom and responsibility and doing little to actually protect the public. The requirement for individuals to obtain a license for braiding hair is just one example of this trend. The focus should be made on eliminating unnecessary and burdensome regulations while also ensuring that those activities that do pose a genuine risk to the public are subject to appropriate oversight.
Please follow and like us: