Rajasthan Day: Everything you need to know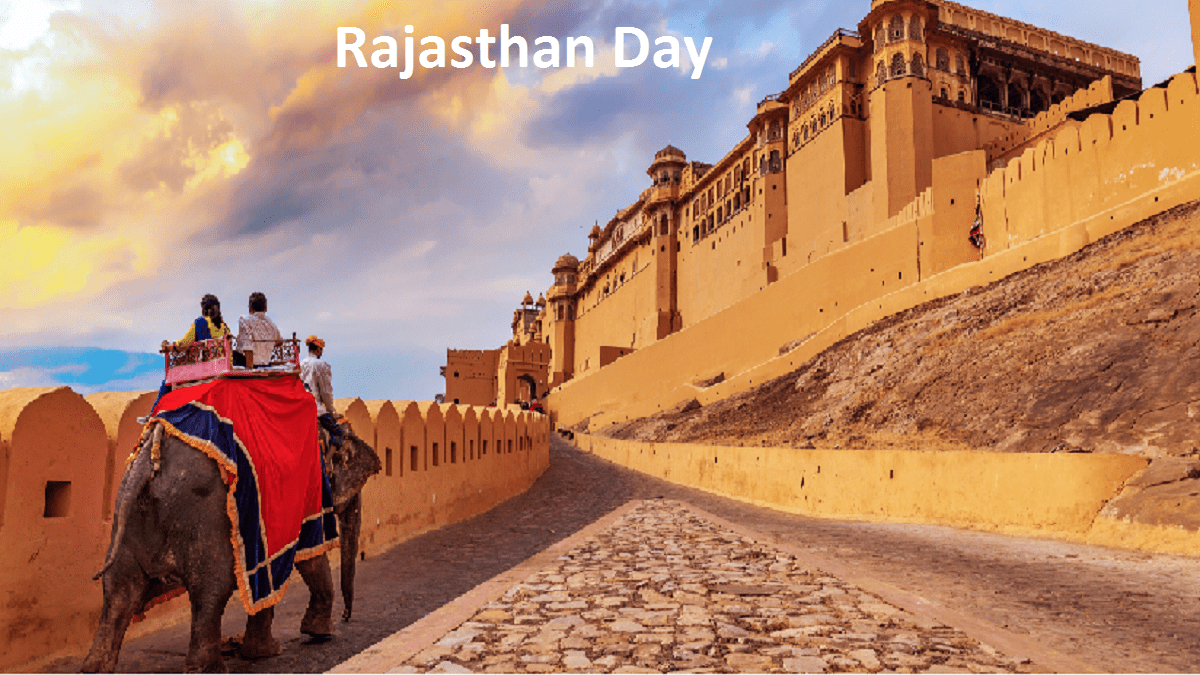 Rajasthan Day is celebrated on March 30th every year in the state of Rajasthan, India. The day marks the formation of Rajasthan as a unified and autonomous state following its merger with several princely states in 1949. It is an important event for all citizens of Rajasthan as it celebrates their culture and heritage while also commemorating political milestones that helped shape modern-day India.
The celebration usually begins with a speech from the Chief Minister or other government officials about how far the state has come since its inception, followed by cultural performances such as folk music and dance to celebrate traditional art forms.
There are also parades featuring decorated elephants, camels, horses and chariots throughout various cities within Rajasthan which add to festivities around this special day. People dress up in colourful attire like turbans, lehenga choli's, and mojaris etc., there are fairs held across many cities where people can shop for local handicrafts & jewellery specific to the region.
Finally at night fireworks display light up the sky over major monuments like Hawa Mahal, City Palace etc., signalling the end of celebrations but not before everyone indulges in tasty street food snacks famous among locals such as 'Dal Kachori' & 'Ker Sangri ki Sabzi'.Overall it's a great way for tourists visiting during this time to get a glimpse into the rich history & culture associated with State making them appreciate beauty even more than they already do it.
Rajasthan Day is an annual celebration that marks the formation of the Indian state of Rajasthan. It is celebrated on March 30th every year to commemorate when Rajputana, a political entity in India, was merged into one large state known as Rajasthan. The day holds great significance for all citizens living in this region and it serves as a reminder of their rich culture and history.
The merging process began with negotiations between Maharaja Sawai Man Singh II from Jaipur and Vibhuti Narayan Singh from Bikaner in 1949 who wanted to unify all princely states under one banner – thereby creating the largest state at that time within India's borders; henceforth called 'Rajasthan'.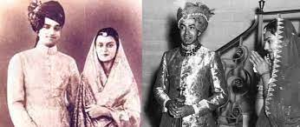 This amalgamation resulted in more than 20 princely states being unified together which gave rise to what we now know today as modern-day Rajasthan. On this day, people across the entire region come together to celebrate its cultural heritage through various activities such as folk music performances, dance competitions and painting exhibitions showcasing traditional art forms like Phad paintings or Meena Kari jewellery-making workshops etc.
A number of government offices also organize special events where they invite eminent personalities from different fields including the literature & film industry so they can share their stories about how they have been influenced by local traditions & customs over time.
All these activities serve not only to remind us of our past but also help create awareness amongst younger generations about the importance of preserving our cultural values for future generations too!
Rajasthan Day, celebrated on March 30th every year, is a celebration of the state's rich history and culture. The day marks the formation of Rajasthan as an independent state in 1949 after India's independence from British rule. It is observed to commemorate the courage and spirit of those who fought for their rights during this period.
On this day various cultural events are organized throughout Rajasthan such as folk dance performances, puppet shows and traditional music concerts which showcase its vibrant art forms. People also dress up in colourful attire to honour their heritage while celebrating with family and friends over delicious local cuisines like Dal Bati Churma or Ker Sangri Sabzi that are prepared especially for this occasion.
In addition to these festivities, special programs highlighting important historical figures like Maharana Pratap Singh Ji or Akbar II are held at schools across the region so students can learn more about their past heroes. Finally, the government initiates campaigns that focus on preserving traditional arts by providing financial support through grants or awards for artists who use them in unique ways.
This helps keep alive these ancient practices which have been passed down generations since time immemorial. Thus, Rajasthan Day serves not only as a reminder but also celebrates all aspects associated with it – its people, culture & traditions- showing how proud they are to be part of such an incredible legacy Rajasthan Day is celebrated every year on March 30 in the Indian state of Rajasthan.
This day marks the formation of Rajasthan as a unified and independent state in 1949. It was previously known as Rajputana, which was an amalgamation of 19 princely states that were ruled by local kings who had signed treaties with the British government during their rule over India. The celebration includes various cultural programs such as folk dances, music shows, food festivals and more to commemorate this important event for both locals and tourists alike.
The main highlight of this day is when thousands gather at Jaipur's historic City Palace to witness a grand procession led by members from all 19 princely states wearing traditional costumes from those days.
There are also floats depicting scenes from ancient times along with camels decorated with colourful fabrics that add further charm to these festivities! Additionally, people exchange gifts among themselves while enjoying delicious dishes prepared especially for this occasion like dal-baati churma a dish made up of lentils & wheat bread or ghewar a sweet dessert
Finally, there are fireworks displays held across different cities which make it even more special for everyone involved! People get together to celebrate their common heritage while remembering how far they have come since then something truly worth celebrating on every single anniversary of Rajasthan Day each year!
Please follow and like us: