The final batch of 'Salacious' Jeffrey Epstein allegations against his associates is set to be unsealed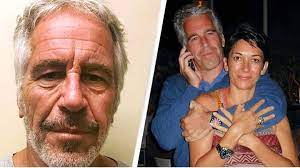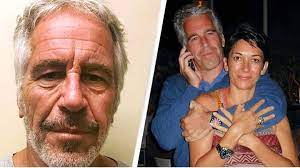 The past few years have been disappointing for anyone hoping the public would learn the full
scope of Jeffrey Epstein's child sex trafficking operation. Epstein himself is dead, having
mysteriously pulled off a suicide during a high-security prison stay filled with unexplained
irregularities, and prosecutors targeting his coconspirator, Ghislaine Maxwell, opted for a fairly
the conservative case that has kept a lid on details that might have revealed more of the picture of who was involved? But it's easy to overlook the fact that, as minimal as it was, the trial has added to our understanding of the Epstein case, principally through the unsealing of more years of the financier's flight logs and some details in witness testimony, coupled with years of reporting on the case. As photos and video footage suggest, for years the two partied together, including one instance in 1992 when Trump had dozens of women flown to Mar-a-Lago for a "calendar girl" competition where only he and Epstein were the audience. All of it hints at a much deeper and potentially even sleazier relationship between the two men. Trump had infamously told New York magazine in 2002 that he'd known Epstein, a terrific guy for fifteen years, and that he "likes beautiful women as much as I do", with many of them "on the younger side. Epstein also reportedly claimed to have introduced Trump to Melania, at the time a Slovenian model, a claim strongly denied by one of Trump's friends who takes credit for the pairing. Last year, Business Insiders reported on the presence of Suzanne Ircha Melania Trump's best friend, in Epstein's address book from the1990. As Trump was running for president in 2016 he was hit with a lawsuit by a woman alleging both Trump and Epstein raped her in 1994 when she was thirteen, at parties held by the latter, a charge backed up by an affidavit from a woman who recruited her for Epstein. She later dropped the suit, according to her lawyer, because of a flurry of death threats and hacking attempts.1995, financier Lynn Forester discussed Jeffrey Epstein and currency stabilization with Clinton. Epstein, according to his own accounts, was heavily involved in the foreign exchange market and traded large amounts of currency in the unregulated forex market In 1995, Epstein also attended a small political fundraiser dinner for Bill Clinton which included 15 other people including Ron Perelman, Don Johnson.US billionaire financier Jeffrey Epstein signed his will two days before he committed suicide in a New York prison. This information has come to the fore in new documents submitted to the court. Lawyers for the victims are analyzing Epstein's will. They are talking about giving compensation to the victims from his property. According to these documents, Epstein had assets worth 577 million about Rs 5.100 crore including 55 million in cash about Rs 500 crore revelation of the will could mark a new twist in the Epstein trial. Epstein had several ongoing lawsuits against him, including sexual abuse of minor girls. He had also been convicted of several sex crimes. Criminal cases pending against him cannot be continued after his death. Because of this, the prosecution on started preparations to get the cases against him dismissed.
Please follow and like us: