Current Affairs: National and International news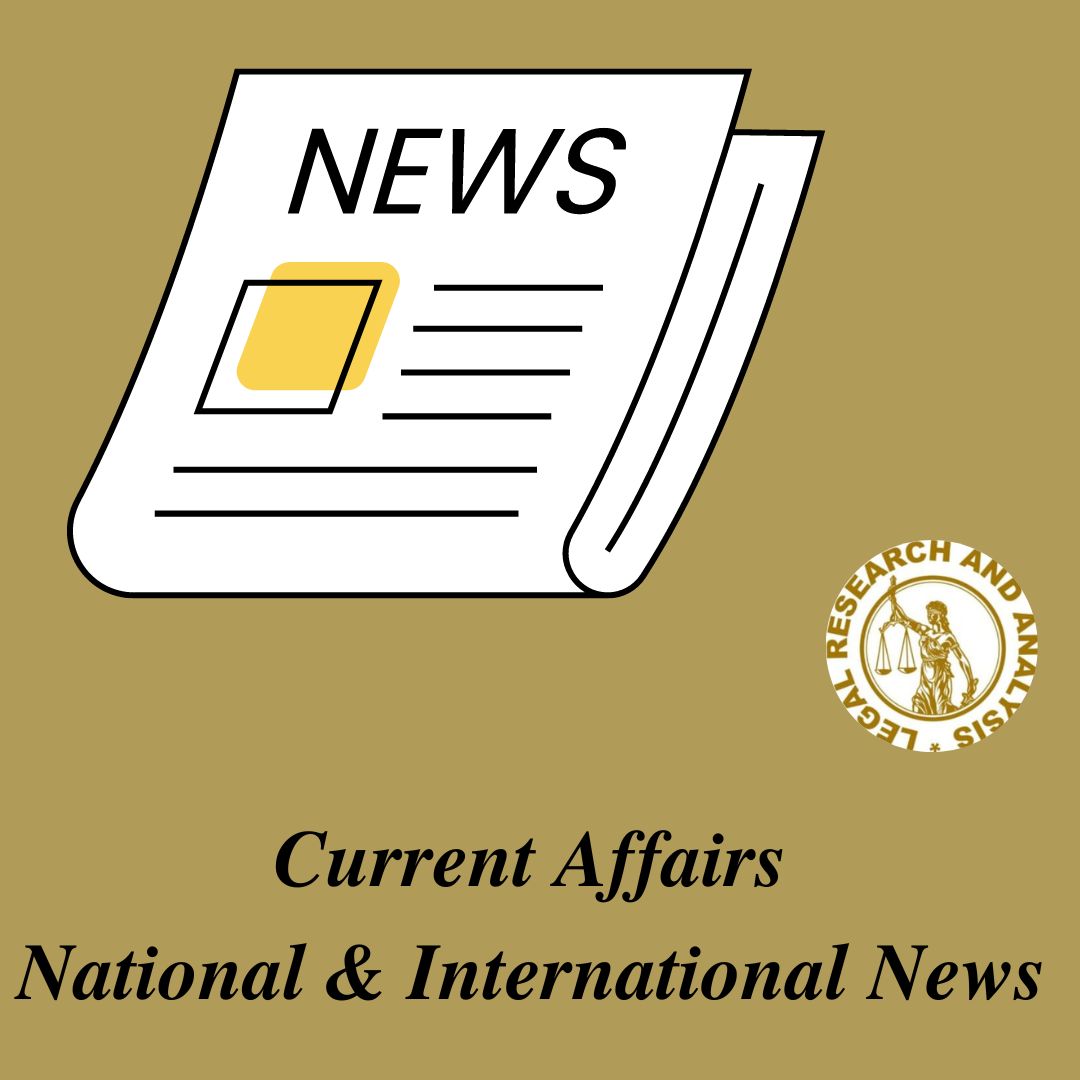 The Harvard Law School Center on the Legal Profession has decided to confer Chief
Justice of India DY Chandrachud with the 'Center on the Legal Profession Award for
Global Leadership'.
● The Madras Sanskrit College, an over century-old educational institution was selected for
the 'Spirit of Mylapore' award.The award is given by non-banking finance company
Sundaram Finance.
● Adar Poonawalla, CEO of Vaccine manufacturer Serum Institute of India has received
Patangrao Kadam award for contribution in the fight against COVID-19.Poonawalla is
the first one to be conferred with Dr Patangrao Kadam Memorial Award.
● Indian-origin Manpreet Monica Singh became the first female Sikh judge in the US in
January 2023.She was sworn in as a judge of the Harris County Civil Court at Law No. 4
in Texas.
● The International Kite Festival 2023 officially started on January 8th in Ahmedabad,
Gujarat, with a theme centered around the G20 countries.The Festival is being held in
Ahmedabad annually since 1989 as part of the official celebration of uttarayan.
● SS Rajamouli won the top prize – Best Director – at the New York Film Critics Circle for
his film RRR.The New York Film Critics Circle is an American film critic organization
founded in 1935 by Wanda Hale from the New York Daily News.
● Indian Navy has recently announced a collaboration with Sagar Defence Engineering
Private Limited for development of armed autonomous boat swarms.The platform will be
able to conduct a variety of navy and security tasks, including high-speed interdiction,
surveillance, constabulary operations, and intelligence, surveillance, and reconnaissance.
● Indian squash prodigy Anahat Singh clinched the girls Under-15 squash title at the most
prestigious British Junior Open tournament in Birmingham, in January 2023.
● Kerala CM Pinarayi Vijayan on Jan 7, 2023, declared Kerala as the first state in the
country to go fully digital in its banking service.Kerala has received 3 Digital India
awards for its advancement in digital sector.
● The Global Investors Summit will take place from February 10-12, 2023 in Lucknow.It
will bring together business delegations, corporate and industry leaders, policy makers,
academia, and political and government leadership from around the world.
● UP government has launched a 100-day "UP Global City" campaign ahead of Global
Investors Summit and G20 summit.The campaign aims to bring urban areas in the state
up to global standards, with a focus on improving urban facilities, air quality, cleanliness,
and beautification, as well as proper garbage disposal.
● Osmanabad District Court has become the first court in Maharashtra to introduce an
e-system of functioning.Under this system, all the court-related work including filing,
payment and other court services, etc. can be done through mobile app or online modes.
● India-US Trade Policy Forum (TPF), set up to resolve trade and investment issues
between the two countries, will hold a meeting in Washington on January 11,
● Indian undersea cable landing stations increase their capacity by nine times from
2016-2021: TRAI
● Delhi government to launch a new mobility card for commuters to pay fares
electronically on both buses and the metro.
● The first orbital satellite is to set off for space from Western Europe will be launched in
southwest England
● Pakistan set to dispatch 159 Containers of Ammunition to Ukraine
● China carries out combat drills around Taiwan again in a second such exercise in less
than a month.
Please follow and like us: