The Peculiar Date; Rodney Alcala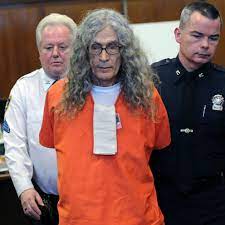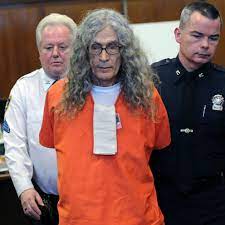 Rodney Alcala
Rodney Alcala, a murderer who went to a dating show and also won it but the woman who chose him for the date refused, alleging that he made her uncomfortable little did she know that the man she chose was a convicted murderer. Rodney Alcala aka Rodrigo Jacques Alcala Buquor on August 23, 1943, in San Antonio, Texas. His father, Raoul Alcala Buquor, abandoned the family when Alcala was eight years old. His mother, Anna Maria Gutierrez, moved Alcala and his siblings to suburban Los Angeles when he was around 11.
Alcala's first known criminal offence occurred in 1968 when he was arrested for a "forcible rape" of an 8-year-old girl in Hollywood. He was released after serving two years in prison and later moved to New York.
In 1971, Alcala was arrested in New York City for the rape and attempted murder of flight attendant, 'Cornelia Michel Crilley' . He was convicted and sentenced to serve 30 years to life in prison. He was released on parole. He took part in the Dating Game in 1978.
Rodney Alcala was a contestant on The Dating Game, a popular TV show in the 1970s. He was one of the three bachelors who competed for the affection of a bachelorette. Alcala was ultimately chosen as the winner by the bachelorette, but it was later revealed that he had already been convicted of raping and attempting to murder an 8-year-old girl, and had served time in prison for the crime.
The show's producers were unaware of Alcala's criminal record when they selected him as a contestant and it wasn't until after the show aired that the truth about Alcala's past came to light. In 1979, Alcala became a suspect in the disappearance of 12-year-old Robin Samsoe in Huntington Beach, California. He was arrested and convicted in 1980 of Samsoe's murder, but the conviction was overturned by the California Supreme Court in 1984. He tried again in 1986 and was convicted of the murder.
All these charges against Rodney didn't change him as a person. The reason for a crime by a criminal is the psychological mindset of the criminal. The psychology of a murderer can vary from person to person, as there is no single psychological profile that fits all murderers. However, some common psychological factors are often associated with murderers.
These include issues such as anti-social behaviour, substance abuse, mental illness, and a history of violence. Murderers may also have a lack of empathy, difficulty forming and maintaining relationships, and a lack of remorse for their actions.
Additionally, some murderers may suffer from psychological disorders such as psychopathy, which is characterized by a lack of guilt or remorse, a disregard for social norms, and a propensity for violence. Rodney Alcala was one such psychopath who killed several people without any remorse or hesitation.
Please follow and like us: