Turkey and Syria's ambassadors applaud India for its humanitarian help.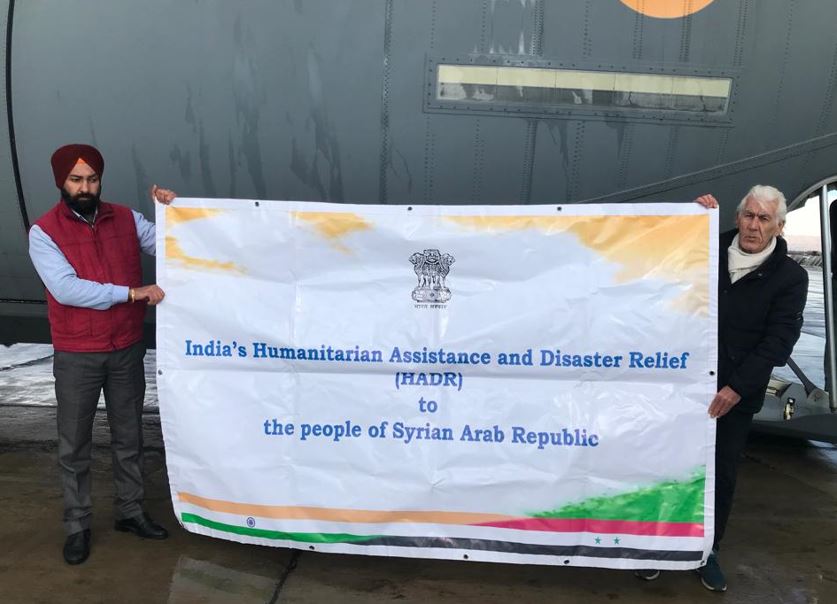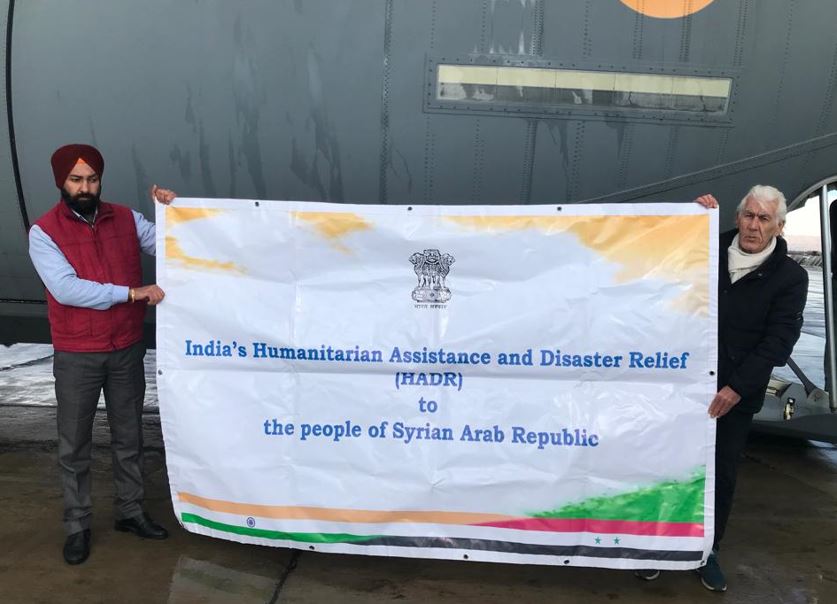 Envoys from Turkey and Syria, two nations hard-hit by Monday's earthquake that has killed
at least 4,500 people, said India's decision to send rescue teams to help with earthquake relief
is timely, urgently required, and a demonstration of "genuine friendship." After a multi-
agency meeting on Monday cleared the way for one of the greatest humanitarian missions
New Delhi has recently conducted in the area, and India began the process of sending aid to the earthquake-affected area.
The most crucial period to search for and save as many people as possible who are trapped in
the wreckage is the first 24 to 48 hours following a disaster of this magnitude, according to
Turkish Ambassador Firat Sunel, who spoke to The Hindu. He continued, "India's offer of
assistance at this crucial moment, deploying around 100 experts and dog squads, is very
welcome. Mr. Sunel stated that New Delhi has pledged to sustain support even when the
focus of the relief efforts shifts. According to officials, there will be a significant need for
tents, water, and supplies once the search and rescue operations wind down. In the long run,
both Turkey and Syria will have a challenging reconstruction task ahead of them.
Mr. Sunel said that there were no "obstacles" to relations between the two capitals when
asked if political tensions between Ankara and Delhi over the past few years, notably the
The Kashmir dispute had prevented coordination on the relief effort.
"Within a few hours of the earthquake, the Delhi crisis management team made contact. India
has always supplied aid right away when we needed it. We sent aid to India when we felt we
could be of assistance. This is the mark of a true friendship, according to Mr. Sunel.
Mr. Sunel, who had been sent to Delhi shortly before the COVID-19 Delta wave devastated
India was in charge of organizing relief shipments of oxygen and medical supplies from
Turkey to India in 2021.
The Syrian Ambassador Bassam al-Khatib was contacted by the Union Minister of State for
External Affairs V. Muraleedharan to express India's solidarity and commitment to aid. He
declared, "India is sending drugs and medical supplies right away."
The northwest of Syria, which has been impacted by the country's decade-long civil war, was
slammed by the earthquake on Monday. Unfortunately, the earthquake affected cities
including Aleppo, Hama, Tartus, Jableh, and Latakia, according to Ambassador al-Khatib.
Damascus, he continued, will see to it that aid from India got to the earthquake-affected
cities. "India is in no way connected to the sanctions that the West and the US have imposed.
India quickly replied whenever Syria needed something, he said, describing India's assistance
as a demonstration of South-South solidarity.
He claimed that emergency medical and relief supplies had been flown in from neighboring
countries including Tunisia, Algeria, Iraq, Iran, and Oman, and that this had "broken"
Western sanctions against his nation.
Please follow and like us: