UK Pilot Programme: Work-Life Balance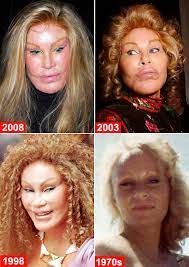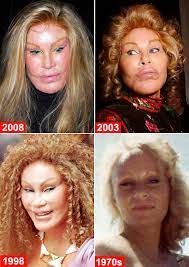 If the thought of working four days a week for the same income appeals to you, the outcomes of a pilot programme in the United Kingdom might offer you hope. The world's largest four-day workweek trial, which featured dozens of British firms, has mainly elected to maintain the schedule. The research was hailed as a success by those who advocate for a better work-life balance.
The findings from the U.K. study complement those from an earlier, smaller pilot that was also overseen by 4 Day Week Global and released in November. As a result of that experiment, which involved roughly 30 businesses and 1,000 employees on several continents, there was an increase in revenue, a drop in absenteeism and resignations, and an improvement in employee well-being. None of the participating companies expected to switch back to five-day workweeks when the trial programme was finished.
The extra day off was more significant to some employees than a wage increase: 15% of those polled claimed that no amount of money would persuade them to return to a five-day workweek. The trial was mostly comprised of businesses from the marketing and advertising, professional services, and non-profit sectors. 22% of those that participated had 50 or more employees, compared to 66% of those who did not. 11% of them were non-profit. Which four days employees worked varied. Some staff had Wednesdays off, while others had a three-day weekend policy.
Between June and December 2022, employees in Britain worked an average of 32 hours per week over four days while continuing to receive their regular paychecks. Participating organisations used a variety of tactics to "meaningfully" reduce the length of their employees' workweeks, including giving them one day off per week and reducing the number of days worked annually so that it averaged out to 32 hours per week. But they had to guarantee that the employees received their full compensation. Out of the 61 businesses that participated in the trial, 56 said that they would continue to use four-day workweeks once the pilot was through, and 18 declared that the change would be permanent. While the results may be intriguing for businesses who are having trouble hiring talent, other surveys indicate that few other British employers have immediate plans to switch to a four-day workweek.
According to Joy Ryle, director of the 4 Day Week campaign, "This is the breakthrough moment for the movement towards a four-day working week."
According to Paul Oliver, chief operating officer at Citizens Advice Gateshead, "job retention and recruitment had improved and sickness levels had gone down during the trial."
The trial, according to the founder of one of the participating craft breweries, encouraged more output in less time. "We want to be less stressed and busier."
These astounding outcomes demonstrate the efficacy of the four-day workweek with no payment penalty.
The participants reported a variety of benefits from the experiment in terms of their mental health, personal lives, stress levels, and sleep. The companies' income "stayed the same" over the course of the experiment's six months, while rising on average by 35% over the same period the year before. Resignation rates have dropped. Employees were substantially less likely to quit their jobs as a result of the four-day workweek regulation, according to the statistics, but staff members said that their overall well-being and work-life balance had improved.
The findings are likely to refocus attention on shorter workweeks as a potential remedy for the high levels of employee burnout and the "Great Resignation" phenomenon that have been made worse by the coronavirus pandemic, amid a global movement calling for businesses to abandon the in-office, 9-to-5, five-day workweek and adopt more flexible working practises in its place.
After trying out the four-day workweek, most employees said they didn't want to go back: When the pilot programme came to an end, they were questioned about the amount of money their new employer would have to pay them to return to a five-day workweek. A third of those surveyed claimed they would need a wage raise of between 26 and 50 per cent, while 8 per cent stated they would like a pay increase of 50 per cent.
The four-day workweek is opposed by many workers, including those in important industries like child care and health care, which already experience severe staff shortages. They claim that while the policy may be advantageous to a small number of workers, it is impractical for a large number of people. Some employees would rather work harder and make more money. And some sceptics think that if the four-day workweek became standard, productivity among workers would eventually decline.
The benefits of a shorter workweek might be seen throughout society, saving healthcare expenses and reducing emissions from everyday commutes, according to the policy's proponents, who note that no one solution works for everyone. These viewpoints are spreading among more people. Shorter workweek trials are being conducted on a big scale all around the world.
The trial reflects an increased interest in how people work, especially after the COVID-19 pandemic, when required work-from-home periods and furlough policies caused many to question whether they needed to spend five days a week in an office.
Other major worldwide firms recently tried out a four-day technique, and they also reported success. Microsoft (MSFT.O) tested it for one month in Japan in 2019 and Unilever (ULVR.L), a large consumer goods company, tested it for a full year in New Zealand in 2020. But, it appears that corporate Britain as a whole is not particularly enthused. According to a study of its members conducted last year by the Chartered Institute of Personnel and Development (CIPD), the industry organisation for human resources professionals, few businesses expect to transition to a four-day workweek in the next three years. Two-thirds of respondents projected minimal change during the ensuing ten years.
With the labour scarcity in Britain as a result of the country's exit from the European Union and Covid, the trial's evidence that four-day workweek aid in employee retention could be persuasive.
Please follow and like us: