A multi-talented person can seek Huge Success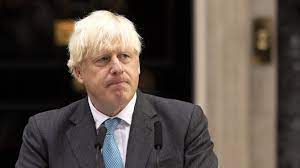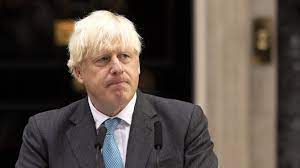 If we talk about successful persons in the world, each man has a different story of struggle. Individuals struggle to achieve in life. Success is not only to be rich or to have luxury or anything else. Every person in the world has different parameters for success in their opinion. Generally, we can deduce the fact that when a person is noticed by the general public, he is considered successful or famous.
Similarly, news about the earnings of the former prime minister of the UK is flashing. After leaving the House as an MP, his earnings have increased up to nearly £5 million. Earlier, his earnings increment was reported as 1 million and just within the span of two months, it has increased up to £5 million. As per the reports, he has delivered several political lectures, and political speeches across different countries. As per the official data shown, he has been paid more than 1 million pounds ($1.24 million) to deliver four speeches since he left Downing Street (Downstreet is the residence of the prime minister of the UK).
Who is Boris Johnson?
Borison Johnson is the former prime minister of the UK and the leader of the Conservative party. He remained in his office from 2019 to 2022 and left Downstreet in July in the "party gate scandal." He has also served as Foreign Secretary and Mayor of London. He has been Member of Parliament (MP) for constituency Uxbridge and South Ruislip since 2015, having previously been MP for Henley from 2001 to 2008.
Personal Life :
He was born on 19 June 1964 in New York to his father Stanley Johnson, (then studying economics at Columbia University) and 22-year-old Charlotte Fawcett (an artist from a family of liberal intellectuals). He got his education from Eton college and he studied classics at Balliol College, Oxford. He is also a writer and Journalist.
He started his career as a writer and journalist. He has written articles for the newspaper and he remained the leader of The Daily Telegraph. Johnson's articles established him as the favourite journalist of the Conservative Prime Minister Margaret Thatcher. He remained an editor of The Spectator from 1999 to 2005. He became Mayor of London in 2008 and was also re-elected as mayor in 2012. In 2015, he was elected MP for Uxbridge and South Ruislip, and the following year did not seek re-election as mayor. Then, He served as a Secretary of State for Foreign and Commonwealth Affairs from 2016-18. He became the leader of the conservative party as well as the prime minister of the UK in the year 2019 and remained in office till 2022. During his tenure as a prime minister, he handled the situation of covid-19, in which he was accused of a party gate scandal. During the covid-19 lockdown, public health restrictions prohibited gatherings and functions in the whole world. Despite the several lockdowns in multiple gatherings took place in the garden of the 10 Downing street (which is the residence of the prime minister of the UK) and other government buildings. During the investigation, twelve gatherings were reported at the place of residence of the prime minister, from which three meetings were attended by the prime minister himself. Due to this scandal, he was forced to leave Downing street.
Why is flashing in the News?
As a writer and journalist, Mr Johnson has delivered several political speeches and lectures in different countries, which is the highest-paid work. His other earnings were a "speaking engagement and VIP reception" with the Indian newspaper the Hindustan Times for which he was paid 261,652 pounds, as well as 215,276 pounds for a speech at the CNN Global Summit Lisbon. In January, his earnings from speeches included £246,406 from Bloomberg Singapore and £200,892 from Aditya Birla Management, an Indian company, as per the register. He has written a dozen books and published several articles, which are an essential part of his earnings. He earned £5 million after resigning as the prime minister with his extraordinary skills.
Please follow and like us: