Adani Crisis: Impacts and Lessons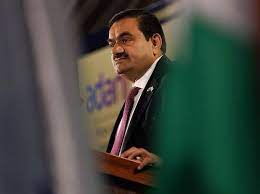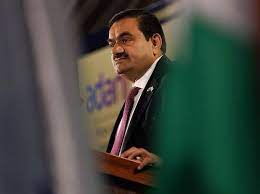 Adani, 60, is a college dropout from Gujarat, the same state that Prime Minister Narendra Modi of India is from. Mr Gautam Adani created and currently serves as the CEO of The Adani Group, one of the top three industrial behemoths in India. It is impossible to stress how crucial Adani is to the story of India's rise. Adani, which started off as a company that traded commodities in the 1980s, has developed into a significant global and national conglomerate. Mr Adani is inspired by the essential notion of infusing "Development with Compassion" via his vision for the advancement of a nation.
The Adani Group comprises seven publicly traded businesses, and each one of them is committed to aiding in the creation of world-class infrastructure capabilities to support India's burgeoning economic development. Aside from India, Adani is also interested in the divisive Carmichael mine mega-coal projects in Australia. In recent years, the Adani group has emerged as the innovator of India's innovative green energy initiatives.
It most recently led the group that bought Israel's Haifa port in January, just a few days before the most recent claims. In June 2022, the Adani Group and French industry giant Total Energies SE would invest $5 billion in India's production of green hydrogen and related products. In May 2022 Adani paid $10.5 billion for the Indian assets of the Swiss business Holcim, becoming the second-largest cement producer in the nation.
The support of Prime Minister Modi has played a significant role in Adani's meteoric rise. Their relationships date back to when Modi was Gujarat's chief minister when Adani was given access to discounted land. More than just the growth of the Indian equities market, Modi's vision and the Gujarat connection are tightly tied to Gautam Adani's rise. "Nation building" is Mr Adani's catchphrase, and he constantly discusses helping India achieve energy security in his speeches. Adani personifies the oligarchic connections and rentier profits generated by the infrastructure licencing system, which has been a key component of Modi's growth strategy.
When Adani acquired assets like ports, airport contracts, and coal mines all around the nation and quickly rose to become one of the largest and most influential businesspeople in the nation, accusations of cronyism followed him.
The Adani conglomerate, the business organisation most closely associated with Modi's India, is facing severe pressure in the stock market as a result of a scathing analysis by experts at Hindenburg, a firm that specialises in shorting expensive tech firms. The data presented in the Hindenburg study is unsettling and alarming. The analysis concludes that the stock valuations of the Adani Group have greatly overestimated both its ability to secure funding and leverage. If a group were valued at levels that more accurately represented the market and the sectors it serves, its worth would drastically decrease. The Hindenburg research found that several circulars, to allay investor concerns, Adani and his family prepaid some borrowings, but the business has publicly denied all accusations.
Adani's net worth was reported at $2.8 billion in 2014, just before the national elections that gave Modi the position of prime minister. That wealth had soared to $126.4 billion until the Hindenburg Research report on January 24 sent his company into financial catastrophe.
Any serious harm to billionaire Gautam Adani's empire might jeopardise Indian Prime Minister Narendra Modi's economic policy because the company oversees the majority of infrastructure projects, including mines, ports, and airports, in Asia's third-largest economy.
According to Sadanand Dhume, a senior scholar at the American Enterprise Institute, "If Adani were to fail, he'd kind of knock down a lot of the prime minister's economic programme, This is a person who has made investments in green energy as well as infrastructure."
Understanding this political economy is one of the most important concerns facing India right now. What details about Adani will this attack reveal? There's little question that the state would act as the main anchor if Adani were to run into serious difficulties. Modi and the BJP's success as well as Adani's rise are intertwined. More seriously, the Modi administration could be forced to make difficult decisions if the panic that started with Adani spread to the rest of the financial markets.
Prior to COVID, India was described as a developing country with concerns with rich-country finance. COVID pushed those concerns to the side. Concerns about financial stability have been forcefully re-emphasized in light of the Adani issue. Adani's group has been at the forefront of the positive news narrative that has resulted in a succession of resounding political victories for Prime Minister Modi. The Indian public is aware of the extent of corruption and feather-bedding, and they only have delivery expectations of individuals like Adani and Ambani. Yet to do that, one must continue to appear stable and financially honest. If the panic worsens and there are considerable losses to be made up for, Whose financial sheet will sustain the majority of the damage is up for debate.
On January 27, 2023, Gautam Adani had the biggest financial setback a rich Asian had ever encountered. A hastily timed $2.5 billion share offering by the Adani group, which was meant to pay for capital improvements and down the debt of its various units, is now in doubt. Also a tonne of other things. In the face of intense outside pressure, will the Gujarat clique maintain its unity? Delhi's devotion to Adani, will it endure? Should a bailout become required, will opposing forces in India support it? Can Modi afford the price? The BJP-oligarch cabal: how might a dogfight look like?
This is a dangerous scenario that has the potential to develop into a major national crisis. It might have a negative effect on the banking industry, which is already under pressure as a result of the constantly increasing non-performing assets (NPA) over time. Although it would be wonderful if the Adani group responded to the accusations made against it, if there were any anomalies, he should be subject to the same laws as every other Indian citizen.
Please follow and like us: