Arbitral Award Passed AfterInordinate, Unexplained Delay Is Contrary To Justice and PublicPolicy: Delhi High Court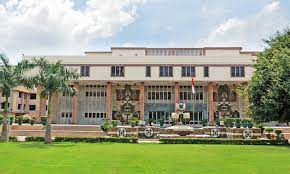 Arbitral awards passed after inordinate, unexplained delay are contrary to justice and public policy.
This is a principle that has been established by the Delhi High Court in many cases over the years. The
the court has repeatedly held that an arbitral award should be delivered within a reasonable period of
time, failing which it would be rendered void for being contrary to justice and public policy.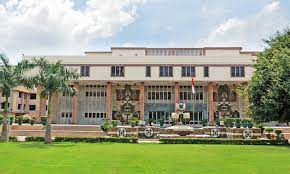 The court's stance on this issue was recently reiterated when it set aside an arbitral award passed
after nearly two decades of proceedings due to unreasonable delays caused by both parties as well as
the tribunal itself. The court noted that such long delays had resulted in prejudice against one party
who could not receive relief despite having won their case due to laches on the part of all involved
stakeholders.
Thus, even though there were no merits raised with respect to the decision awarded by
the tribunal, its delivery beyond what can reasonably be expected amounted to a denial of justice
and therefore had o be set aside under Section 34(2)(b) (iii) read with Section 16(1)(d).
In conclusion, then we can see how seriously does Delhi High Court take matters related to timely
resolution through an arbitration process or else any decisions taken will stand nullified if they come out
too late from the tribunal's end.
This serves as a reminder for all tribunals across India about the importance attached to speedy disposal so that aggrieved parties may get relief at the earliest possible instance without suffering much injustice or financial loss because of prolonged proceedings.
The Delhi High Court recently passed an arbitral award after an inordinate and unexplained delay, which
is contrary to justice and public policy. The court held that the extended delay had caused prejudice
to the parties involved, as well as affected their legal rights. This decision was a landmark ruling by the
High Court, which has been widely acclaimed for its progressive approach towards arbitration
proceedings.
The case revolved around two companies who were engaged in a dispute over certain contractual
obligations under an agreement they had entered into with each other some time ago. After
protracted negotiations failed to resolve their differences amicably, it was decided that both parties
would refer the matter to arbitration for the resolution of disputes between them.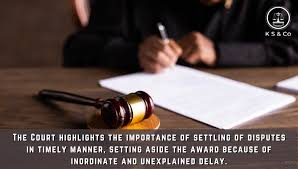 However, due to certain factors beyond either party's control such as the illness of one of the panel members appointed by both sides, etc., there was a considerable delay before any meaningful progress could be made on this issue leading up till now when finally after a substantial amount of time elapsed since commencement date set out in an agreement between them, the Arbitral Award got passed.
It is important that courts take cognizance when instances like these occur so that justice can be
served without undue delays or hindrances from external sources. The Delhi High Court's decision
highlights how timely completion and disposal are essential components of a fair adjudication process
so all stakeholders have access to equally speedy remedies if required without having to wait long periods thereby causing unfairness & injustice due to denial or prolongation thereof.
It also serves notice upon all concerned actors involved including lawyers, judges & litigants alike about the importance of ensuring matters proceed smoothly unhampered in any kind of unforeseen circumstances thus enabling everyone to obtain rightful entitlements within the reasonable timeframe possible.
The Delhi High Court recently passed an arbitral award after an inordinate and unexplained delay,
which is contrary to justice and public policy. This case highlights the importance of timely
adjudication in order to ensure that justice is served. It also demonstrates how delays can have a
negative impact on the parties involved, as well as society at large.
In this particular case, two companies had entered into a contract for the supply of goods but due to
certain disputes between them they approached arbitration proceedings under the Arbitration &
Conciliation Act 1996 Act The arbitrator was appointed by mutual consent but he failed to pass
any award within one year from his appointment date despite several reminders sent by both parties.
After more than three years after his appointment date, he finally issued an Award without providing
any explanation for such delay or addressing issues raised during hearing sessions held earlier on
various dates over those three years.
The court found this conduct unacceptable since it caused undue hardship and prejudice not only to
both companies involved but also undermined public confidence in the judicial system at large when
there were no reasonable grounds provided for such prolonged adjournments or delays while passing
final orders/awards.
Therefore, based on these facts, the court annulled said award holding that inordinate & unexplained delay causes injustice & violates principles of natural justice thereby constituting a violation of Public Policy.
Thus through its judgment, Delhi High Court has set up a clear precedent with regard timeliness expected out of adjudicatory bodies while deciding cases brought before them so that fairness be maintained throughout the process without causing unnecessary hardships to either party concerned.
Please follow and like us: