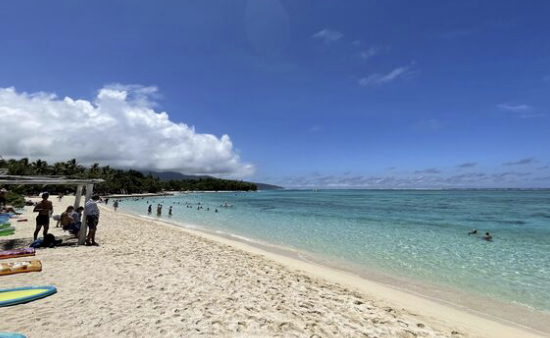 The man was travelling on the Carnival Splendour, a cruise ship that was circumnavigating the
South Pacific.They had left Sydney, Australia, on May 15 with the intention of arriving back there
shortly after.The passenger died after swimming off the coast of Mystery Island, Vanuatu, which
is an uninhabited island nation in the Pacific. The Carnival Splendour had travelled there. There are several homes for overnight stays on the island, and cruise ship visitors are permitted to disembark and step foot there.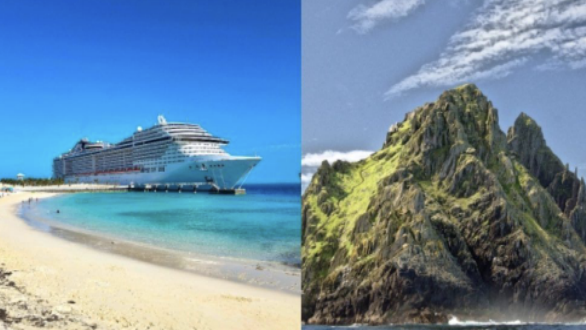 However, residing there is frowned upon because the island is thought to be haunted. Snorkelling is available off the island's coast for cruise visitors, and according to Carnival Australia, that is what the man who died was doing when he passed away. The guest passed away on May 20, five days into their journey, and the cruise ship's owners released a statement regarding it.
The mystery
The statement read: "Carnival Cruise Line is profoundly sorry by the loss of a passenger on
Mystery Island, following what appears to be a medical issue while swimming. The name "Mystery Island" was given to the island after it was visited by Queen Elizabeth II and
Prince Philip while they were sailing around the Pacific Ocean as part of a trip.
The island's actual name is Inyeug, which in the local language means "small island." To offer Inyeug a more intriguing title from publications who chose to cover the unplanned royalisland picnic, the term "Mystery Island" was created.
What the witness says
Locals have also rumoured that the island is 'haunted' at night. The little island does have a runway for flights to the neighbouring Aneityum Island, Vanuatu's southernmost island, which is close by.
Warwick Tollemache, an Australian, disappeared off the cruise ship Quantum of the Seas last
month, south of Hawaii, and hasn't been discovered despite extensive searches. His family
released a statement saying, "Our family is heartbroken at the loss of our beloved Warwick." Everyone who knew him adored him because he was a sweet, lovely, and compassionate soul. His absence will be felt keenly.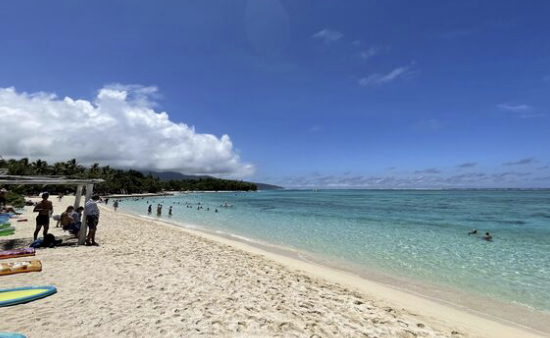 Travellers and thrill seekers have been intrigued by Mystery Island for a very long time.There are sporadic contacts with the enigmatic and unknown in the world of travel and adventure. In this situation, a cruise ship passenger perished while swimming close to the enigmatic, "haunted," island of Mystery Island.
This occurrence, shrouded in mystery and sorrow, serves as a warning about the perils that lurk
in uncharted territory and the erratic nature of exploration. The supporting arguments
Travellers and thrill seekers have long been enthralled by the island Mystery Island.The
island has a reputation for being both lovely and haunting due to its wild beauty and whispered tales of paranormal events. Itineraries for cruise ships frequently feature stops close to this fascinating island, offering visitors the chance to explore its coastlines and learn more about its
mysterious past.
On what appeared to be an ordinary day, a cruise ship passenger made the decision to leave the
safety of the ship and begin swimming close to Mystery Island. What started off as an act of
adventure quickly turned into tragedy as the passenger ran into unforeseen events that led to
his demise. Both authorities and passengers are searching for explanations about the incident's specifics, which are still under investigation. A patchwork of stories and traditions that
have been passed down from generation to generation are the source of Mystery Island's
reputation of being haunted.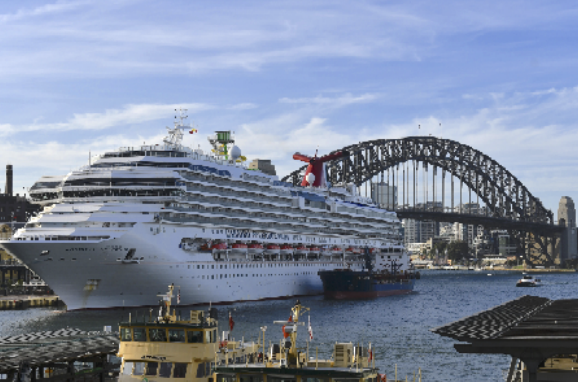 A cloud of mystery has been woven over the island due to reports of ghosts, weird voices, and paranormal events. Even while sceptics discount these tales as simple folklore, there is still an obvious air of mystique that draws people who have an interest in the inexplicable. Conclusion:- Navigating unfamiliar seas, both physically and symbolically, is a common aspect of exploring
uncharted area.
Cruise ship travellers who are keen to try new things should use prudence and recognise the risks associated in venturing into uncharted terrain. Even while Mystery Island's draw can be hard to ignore, it's crucial to strike a balance between intrigue, a sharp awareness of personal safety, and the advice of knowledgeable experts.
Please follow and like us: