Construction Workers Can't Be Deprived Of Right Of Pension Merely Due To Hyper Technical Issues: Delhi High Court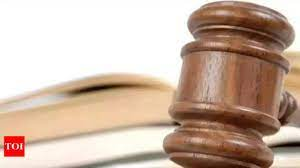 Introduction
In a landmark decision, the Delhi High Court emphasized that construction workers should not be denied their right to a pension because of extremely technical issues. The court addressed the plight of construction laborers, who frequently face difficulties accessing their entitled benefits, in a case that highlights the significance of social security for vulnerable workers.
The significance of safeguarding the rights and well-being of construction workers in India is highlighted in this article, which examines the court's decision and its ramifications. Justice Prathiba M Singh went on to say that the pension benefit applications of many construction workers, many of whom come from rural areas and are either illiterate or only partially literate, must be processed immediately.
Background
Indian construction workers play a significant role in the country's development and make up a significant portion of the workforce. Many construction workers struggle with limited access to social security benefits despite their significant role. A pension, which provides financial security and support for the elderly, is one such benefit.
Concerns have been expressed in recent years regarding the denial of pensions to construction workers as a result of hyper-technical issues, such as application discrepancies or technical errors. The verdict issued by the Delhi High Court aimed to resolve this issue and provide relief to workers who had been wrongfully denied pension benefits.
The Decision of the Delhi High Court
The Delhi High Court stated in its decision that construction workers cannot be denied their pensions due to minor technical discrepancies and emphasized the fundamental right to social security. The court stated that workers' rights and welfare are protected by social security programs, particularly those in vulnerable occupations. The goal of these programs is to eliminate injustice, and denying them access to pensions for highly technical reasons is counterproductive.
The court also emphasized that construction workers frequently face difficulties in obtaining and maintaining employment records because their work is frequently contractual and temporary. The court ruled that minor technical errors or discrepancies in their applications should not be grounds for denying them their pension rights, recognizing these practical difficulties.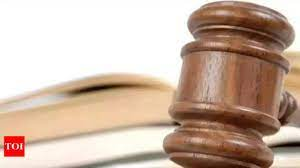 When considering construction workers' claims for social security benefits, the judgment highlighted the need for a more lenient and compassionate approach. It urged authorities handling such applications to adopt a more inclusive and worker-centered perspective and called for a mental shift.
Implications and Importance:
The decision made by the Delhi High Court is very important to construction workers all over the country. Recognizing the difficulties faced by workers in this industry sends a clear message that pension eligibility cannot be denied solely on technical grounds. The judgment emphasizes the significance of safeguarding the welfare and rights of vulnerable workers, particularly those in occupations requiring a lot of labor.
The court emphasizes the need for authorities to be more accommodating and understanding by acknowledging the difficulties construction workers have maintaining proper documentation. It emphasizes that the goal should be to provide workers with the benefits they are entitled to, not to create technical obstacles that are unnecessary.
In addition, the evolving Indian understanding of labor rights is reflected in this ruling and the determination to uphold social security. It emphasizes the importance of providing construction workers with adequate protection, particularly in their later years, as well as the value and contributions they make to society.
Conclusion
A significant step toward safeguarding the rights and well-being of vulnerable workers has been taken by the recent judgment of the Delhi High Court, which emphasized that construction workers cannot be denied their pensions due to extremely technical issues. The court sends a powerful message about the significance of social security and the need for a compassionate and inclusive approach by recognizing the obstacles construction laborers face in obtaining their entitlements. This ruling serves as a reminder of the obligation to ensure that all workers, regardless of their profession, receive fair treatment and adequate support in their later years.
Please follow and like us: