DOMESTIC VIOLENCE – A PANDEMIC AMID PANDEMIC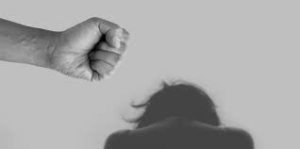 ABSTRACT
Domestic violence is a disease in society that has not been cured despite several efforts in the form of laws protecting it from domestic violence. This article mainly focuses on the meaning of domestic violence in detail, the various types and causes of domestic violence and its effects on different sections of society particularly women.
This Article is specifically concerned about the rise of domestic violence with the surge of covid-19 pandemic which has engulfed the whole world into its trap. This Article also provides the readers with statistics meaning the data regarding the rate of increase and the percentage of people who are the victims of the evil practice of domestic violence.
The Article provides with the different existing laws to prevent domestic violence and provide its victims with statutory protection. It also talks about the steps taken during the Covid 19 Pandemic to prevent domestic violence. After analyzing the scenario, the author has also provided some suggestions to solve this global issue.
INTRODUCTION:
Domestic violence is also called Intimate partner violence and both terms are often used interchangeably.
Domestic violence is in simple terms means a tendency or a pattern of behaviour that is used to control or dominate an intimate partner. Violence includes any behaviour that frightens intimidates, terrorizes, manipulates, hurts, humiliates, blames, injures or wounds someone.
It mostly occurs within a range of close relationships particularly couples, either married or dating or from their family if married.
Domestic violence can happen to anyone regardless of age, race gender sexual orientation, faith or does. Domestic violence is a wide term which includes the following types of abuses :
Emotional Abuse: It includes undermining a person's sense of set respect and self-worth by constantly criticizing their abilities and work efficiency. It can be through damaging their relationship with other people or not allowing a partner to meet their friends or family. It also includes humiliation and doubt of one's character.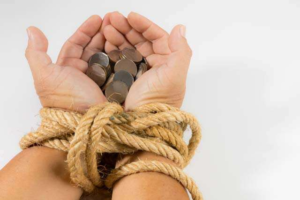 Psychological Abuse: It involves causing fear. Threatening to harm physically either to self or their loved ones or causing harm to their assets.
Economic Abuse: It includes controlling a person's finances and making him/her financially dependent on others or not letting a person work to get financial independence.
Physical Abuse: It involves physical torture like hitting, burning, slapping, denying medical care and using any other kind of physical force.[1]
Sexual Abuse: It involves forcing sexual acts without the consent of others person.
Stalking: It involves repeatedly trying to be in contact through messages or calls to harm or annoy the older person.
INDIAN SOCIETY AND DOMESTIC VIOLENCE: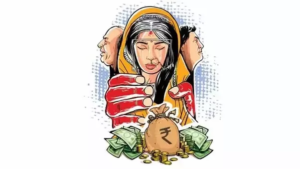 According to the United Nation Population Fund Reports, around two-thirds of married Indian women are victims of domestic violence and as many as 70% per cent of married women in India between the ages of 15 and 49 are Victims of beating, rape or forced sex. In India, more than 55 % of women suffer from domestic violence, especially in the states of Bihar, U.P., M.P. and other northern states.[1]
Domestic violence is evil in our Indian Society which has been in practice for decades. It is mostly against women, children, the aged and the disabled because they are considered vulnerable and, in a position, to be exploited. Moreover, India having a patriarchal society is always dominative towards women. Men are desirous of gaining supremacy over women leading to domestic violence.
Causes of domestic violence:
One of the important causes of domestic violence is the mindset that women are weaker in all aspects than men. The most common cause of the issue is the dissatisfaction with the dowry that a bride's family offers to the groom, this leads to the exploitation of women which sometimes leads to her death.
Another factory cause of domestic violence is as follows: -negligent attitude towards her in-law's extramarital affairs, Negligence towards children, and The desire for the male child. Alcoholism and Income Disparity and Active social participation of Women.[2]
Consequences of domestic violence:
There are various consequences of Domestic violence, especially for the victim and her family members.
Domestic violence has a physiological setback on women as it causes trauma which affects their overall performance in their day-to-day life.
Many women attempt suicide as they cannot tolerate the tauter. Working financially independent women may leave their job due to pressure and torture from their family members. Many times, women are abandoned by their family members and circumstances forced to indulge in immoral activities to earn their livelihood.
Violence towards the mother may also affect her concentration towards her child which ultimately affects the child up bring.
Domestic violence not just affects the victim but it affects society at large because the children who are raised in such circumstances will learn and assume that the torture women receive are the way they are to be treated. It will send a wrong message regarding the treatment towards women and their status at home and in society.[3]
Statistical analysis OF DOMESTIC VIOLENCE:
Since the year 2019, the coronavirus has had a large negative impact on mankind as not just a state or a nation but the entire world has been suffering from it to date and no cure has been discovered to date to get rid of this deadly virus. As the virus increased all over the world, the only solution to it was found to be lockdown.
Due to the lockdown, factories stopped their work, all the institutions were closed down, and people lost their livelihoods and were made to sit at home. No section of society has been left unaffected in all manners i.e. socially and economically. Among all, the most affected section is the women at home (homemakers) who became the victim of the frustration of their men as due to no work and no source of income, a rise in the cases of domestic violence has been witnessed.
Another reason for their rise could be the inaccessibility to help as violence was caused inside the closed doors.
Domestic violence has sometimes been referred to as the "Shadow Pandemic" as it came along with the COVID-19 pandemic which affected the world at large. Globally, even before the covid 19 pandemic, one in three women was the victim of domestic violence mostly by an intimate partner.
The National Commission for Women has said it has seen a 30% rise in complaints of crimes against women in 2021 as compared to 2020.
Nearly 31,000 complaints of crimes against women were received by the commission in the year 2021 and it was the highest since 2014. Out of 31,000 complaints, over 6,000 were related to domestic violence and over 4,000 were related to dowry harassment.
In the year 2020, the commission received a record-high number of complaints, one-quarter of them related to domestic violence. Just in April and May of the year 2020, during the nationwide lockdown, 47.2% of cases were of domestic violence.[4]
Statutory regulations PROHIBITING DOMESTIC VIOLENCE:
India is a country that has been witnessing domestic violence since time immemorial and has been increasing at a rapid pace. Therefore, to protect women against domestic violence legislature has framed various laws. Some of which are as follows-
Indian Penal Code, 1860–
Section 304 B and 498 A protects women against cruelty by their husband or their in-laws but the code does not specifically deal with domestic violence. Hence Domestic Violence Act of 2005 was enacted.
Domestic Violence Act,2005–
It is a laudable piece of legislation to tackle this issue. It protects the domestic setup. The act protects against all kinds of abuses discussed priorly.
The Act was passed in furtherance of the recommendations of the United Nations Committee on the CEDAW. The Act was passed keeping in view the fundamental rights guaranteed under Articles 14,15 and 21 of the Indian Constitution.
In the case of Francis Coralie Mullin V. Union Territory Delhi, Administrator[1]-The Supreme Court stated that any act which damages or injuries or interferes with the views of any limb or faculty of a person, either permanently or either temporarily would be within the inhibition of Article 21.
Other than the Protection of Women from Domestic Violence Act, of 2005 aggrieved women may seek remedy under civil law and also under matrimonial laws like the Hindu Marriage Act, of 1955, the Special Marriage Act of 1954, the Dissolution of Muslim Marriage Act, of 1939 and all enactments that recognize cruelty as a valid ground for divorce.[5]
Measures adopted by the government amid a pandemic
Expansion of helplines and information sharing:
Information is shared widely through guides, resources and advocacy targeting friends and family members. Helplines and online support platforms are being expanded.
Funding shelters and other safe accommodations:
Numerous countries have acknowledged that additional safe housing is needed during times of quarantine. Safe accommodation allows survivors to temporarily escape abusers.
Expansion of access to services for survivors:
Due to the lockdown, there is less freedom of movement, some countries are finding ways to expand access to violence-related services.
UN women focus on six areas in combating the issues:
Prevention and awareness raising,
Access to essential services,
Online and ICT facilitated violence against women and girls,
Support for rapid assessment.
The duty of care of the private sector is to support employees.[1]
CONCLUSION:
Analyzing the article in detail, it can be inferred that the status and condition of women in Indian Society have not improved even in the modern era. Women, even today are the victims of domestic violence and abusers are mostly within the domestic circle. With the outbreak of COVID-19, the plight of women has worsened from bad as they lost access to help from outside sources due to the norms of the lockdown. It can be seen that despite several losses and efforts from non-governmental organizations, the positive outcome isn't positive in reality.
One drawback of the laws of domestic violence is that it is women-centric whereas today even the male members of society are the victims of domestic violence. The law has neglected the need for protection towards men.
The different causes and effects of domestic violence have been discussed at length. A few suggestions to solve the global issue are as follows:
Raising awareness: It is very crucial to make people aware that if they practice domestic violence in continuity, it can affect the mental, emotional and psychological state of a victim which will ultimately affect her activities.
Educating Children: It is very important to educate children on this global issue as children are the future of the nation and for the development of the nation, the pillars must be well adapted with the broad-minded thoughts which will sense their responsibilities towards the society.
Need for Stringent Laws: Despite existing laws against domestic violence, an increase in cases of domestic violence can be witnessed. Therefore, there is a need to make more strict laws to solve the issue.
Implementation of laws: Along with the formulation of laws their proper implementation is equally important because the result can be obtained only through its effective implementation.[6]
"Statistically, it is safer to be on the streets after dark with a stranger than at home in the bosom of one's family, for it is there that accident, murder and violence are like to occur". – Sidney Brandon.[7]
From the above statement, it can be clearly understood that the gravity or the seriousness of the issue of domestic violence shall be given importance to solve the issue.
---
[1] The Shadow Pandemic: Violence against Women During Covid-19, https://www.unwomen.org
[2] Ibid.
[3] Alessandra Guedes, Amber Peterman, Dina Deligiorgis, Five Ways Government Are Responding to Violence Against Women And Children During Covid-19, (Feb28,2022), https://blog.unicef.org
[4] Francis Coralie Mullin v. The Administrator, UT of Delhi & Others, (1981) AIR 746.
[5] Deblina Chatterjee, Laws Relating to Domestic Violence in India: Legal Issues and Challenges, (Feb 28, 2022), https://www.legalbites.in
[6] Ibid.
[7] Zubeda Hamid, Edited by Reenu Cyriac, Why Domestic Violence Rose amidst Pandemic, (Feb28, 2022), https://www.thehindu.com
[9] Id
[10] Ankur Kumar, Domestic Violence in India: Causes, Consequences and Remedies,(Feb 28, 2022), https://www.youthkiawaaz.com.
[11] Covid-19 Responses, https://www.un.org
Please follow and like us: