Domestic Violence : Case Study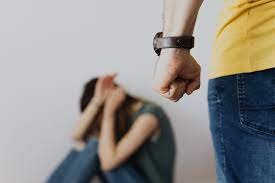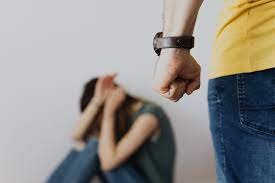 INTRODUCTION
Dr. Bhim Rao Ambedkar said that "I measure the progress of a community with the degree of progress women have achieved."All Human beings are given the same basic fundamental rights irrespective of their gender and the same is the situation in our nation as well.
If we look back to our history, women belonged to the minority community and the society was completely patriarchal where men held the majority of the decision-making positions.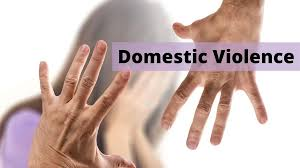 Women were thought to serve males while men were supposed to be the breadwinners. Women were exploited from every aspects. Therefore, to safeguard women, special committees have been established, and some rights have been granted.
In India, judiciary has a vital role to play in the interpretation of the laws formulated by our legislature as it has widened the scope of every to ensure safeguard to women from every aspect. . Various legislations have been enacted to protect them from violence especially at the domestic level.
Though at earlier time, domestic violence was not defined anywhere but for the first time in Indian law, "Domestic Violence" is defined in the Protection of Women from Domestic Violence Act of 2005.The definition given in the act not only covers physical violence but also other types of violence, including sexual, emotional/verbal, and economic abuse.
Under this statute, several forms of abuse and violence are considered to be domestic violence. Abuse in any form harms one's health and well-being as well as one's personality. Domestic violence also includes making harassing or harmful threats including abusive language.
It also includes any behavior that makes one suffer emotionally or physically. The main aim of the act was to recognize domestic violence as a crime that must be punished under the law, to safeguard domestic abuse victims when such crimes are committed and to deliver justice to the harmed party in a timely, affordable, and practical manner.
CASE STUDY :
1.A girl named Ruby, resident of Sikkim was married to a guy named Amarjeet, resident of Sikkim. A baby girl was born of their wedlock. the girl belonged to a different caste due to which she faced a lot of humiliation and was subject to domestic violence by her in laws since the time of her marriage.
Her husband used to run a grocery shop to earn their livelihood and had also procured loan for the improvement of the shop. But due to prolonged illness her husband died without repaying the loan amount so she decided to run the shop to pay the loan amount.
Meanwhile, her in laws interrupted her life and took over the shop stating that the shop belonged to their son and she has no right over it depriving her of her right to earn livelihood and also committing domestic violence by abusing her mentally and physically being ignorant about her daughter who was just five years old and neglecting the fact that she was seven months pregnant.
They didn't even consider her as their daughter in law. Moreover, shaming humanity they threw her out of the house ignoring her mental condition knowing that she has lost her husband leaving behind a minor daughter and a child who has not yet entered this world.
Therefore, being from the legal fraternity, when she approached me for help, I helped her reach the state women and child welfare commission by writing an application on her behalf seeking justice from such cruel and inhuman treatment. I helped her reach the local police for safeguards.
And finally the matter was settled and she got her right to earn the livelihood by running the shop left behind by her husband and work for the upbringing of her two minor children.
2. A lady named Lata Bardewa, resident of Sikkim, Sub-inspector by profession, was married to a man who was a man who was a soldier by profession posted at Delhi. Both the parties were living a happy married life. A few years after their marriage, a girl child was born out of tgeir wedlock.
During that time her husband had come home for a long holiday. The in laws of the lady didn't like her and they always instigated their son against the lady making him doubt her character and her loyalty just because of the reason that they got married against their will whereas the lady loved and respected ger in laws more than her own family trying to win their love.
Gradually, the man got manipulated by his family members and the relationship between the lady and the man started to get sour. The husband started to quarrel with the lady for no reason and used abusive languages to her and for her family members. The in laws tortured her in the absence of her husband. There were days when she used to go to bed empty stomach.
She was the breadwinner of the family and was working day and night to make their lives better. Even after a hard/tough day at work, when she came home, she used to do all the household chores. The sour relation between her and her husband seemed to be never ending as he even accused her of having extra marital affair. The allegation against her was the result of the manipulation of his family.
The matter gradually got worse to the extent that one day the man came to her work place and abused her physically and mentally to which the other staff members witnessed it. Hence, she left the house along with her daughter and came to her maternal home after which she approached an Advocate who was my senior seeking justice. I assisted her in this case and went through all the legal procedures to get justice. We filed a suit for divorce and maintenance and also a case of domestic violence against the man and his family.
It is said that justice is received by one who seeks it. It happened in this case. The lady got justice and she was freed of the mental and physical abuses from her in laws. The Court also directed her husband to pay maintenance to her and their daughter.
CONCLUSION :
Domestic violence is a curse to the Indian society where every other women is a victim of domestic violence in her life for once. Laws have been formulated for the protection of the victim but it lacked proper implementation. There are several cases where judiciary has played an active role in safeguarding women from such evil. The plight of women in India is changing gradually but it cannot be said that it has completely improved.
Please follow and like us: