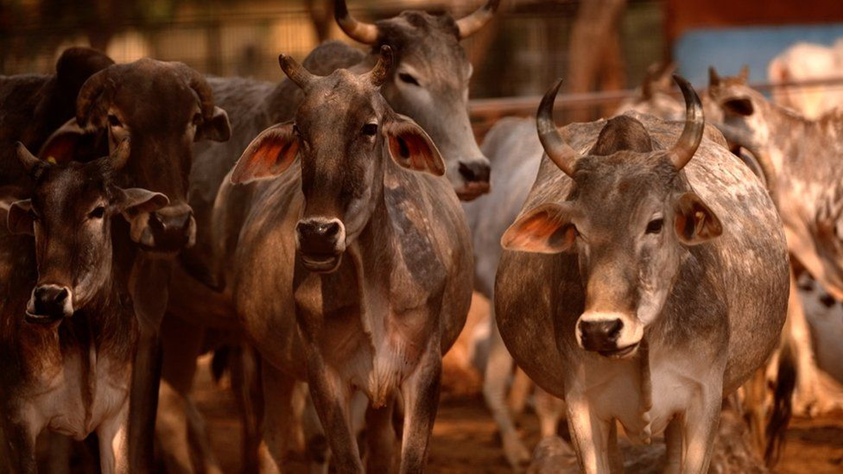 Article . News
Enforcement of law on Cow Vigilantism
On May 16, 2023 by Soumilee Barman
Introduction
The self-appointed enforcement of laws on cow slaughter by some groups in India, known as "cow vigilantism," has raised serious ethical and legal questions. Recent occurrences that resulted in deaths have rekindled anxieties and shown how urgently fundamental legislative reforms are required.
The goal of this in-depth article is to examine the growing problem of cow vigilantism, the difficulties it presents for the legal system, the functions of law enforcement and the judicial system, and the urgent need for reforms to protect citizens' rights and promote social harmony.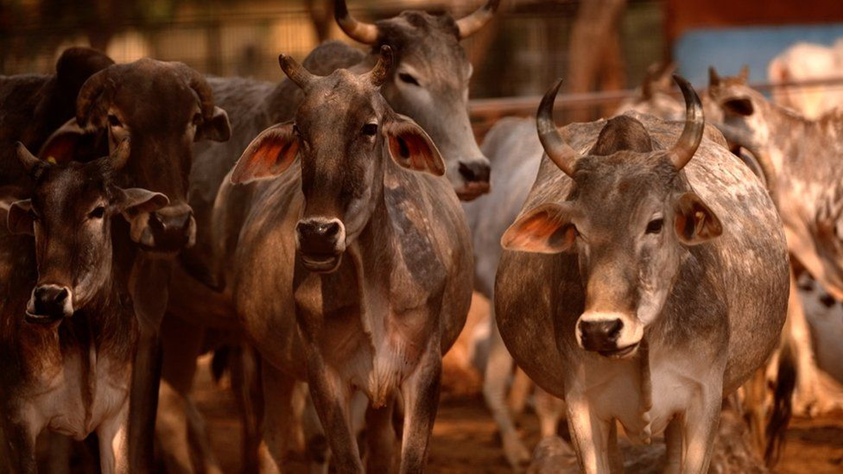 Escalation of Cow Vigilantism and Fatal Consequences.
The rise in cases of cow vigilantism across India has had worrying repercussions, including fatalities and the escalation of fear within communities. These occurrences, which are frequently characterized by hostility and violence, have jeopardized not just people's safety but also the values of the rule of law and social cohesiveness.
The tragic loss of life highlights how urgent it is to address this problem and establish workable legislative solutions.
Legal Framework and Challenges
The protection of fundamental rights, such as the rights to life, liberty, and equality, is at the core of India's legal system. The realization of these rights is severely hampered by cow vigilantism, though. The safety of people is violated by vigilante groups' acts, which can range from physical violence to intimidation and harassment.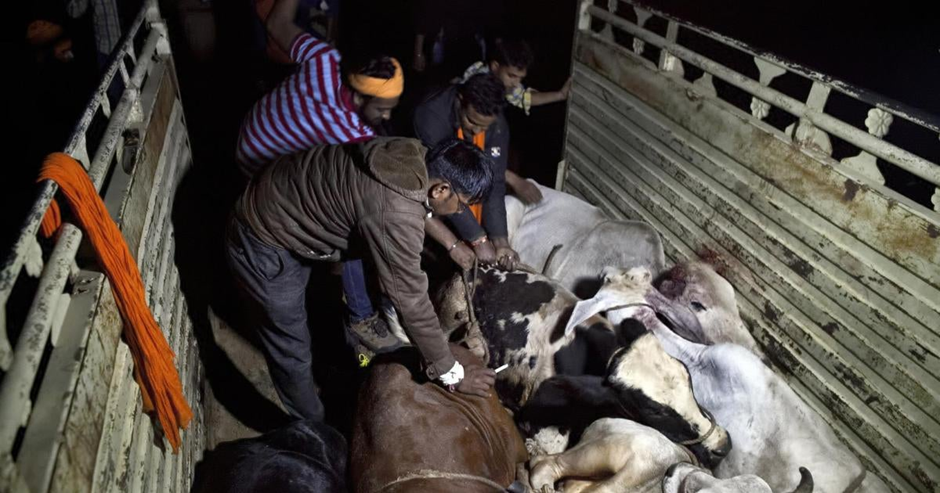 The lack of legislation specifically designed to handle cow vigilantism head-on is one of the main obstacles to its eradication. While India's current laws cover animal rights and the avoidance of cruelty, they do not officially and thoroughly address the issue of vigilantism.
As a result, it is difficult for law enforcement and the judicial system to hold offenders accountable and ensure victims receive justice. The absence of a specific legal framework results in a legal void that promotes impunity and the cycle of violence.
Role of Law Enforcement and Judicial System
In order to combat cow vigilantism and protect the rule of law, law enforcement organizations and the legal system are crucial. However, incidents of inaction or purported involvement on the part of law enforcement organizations have sparked doubts about their dedication to upholding justice and defending the rights of residents.
In addition to undermining public confidence, slow or ineffective efforts to arrest offenders can give vigilante groups more confidence to carry out their unlawful operations. Additionally, the judiciary's response to cow vigilantism has been erratic. Long trial wait times and poor legal representation not only lessen the law's ability to prevent crime but also give offenders a sense of impunity.
It is essential to move cases along quickly, set up fair and impartial trials, and issue judgments on time in order to regain public confidence in the judicial system and guarantee victims receive justice.
Legal Reforms and Initiatives
Numerous legal reforms and efforts have been suggested and put into place to address cow vigilantism in India because of how urgent and serious the problem is. The Supreme Court has taken the initiative to address the issue, considering petitions concerning cow vigilantism and advising the federal and state governments to adopt the required measures.
By passing laws that particularly target vigilantism and the associated violence, efforts have been made to enhance the current judicial system. To address the many problems that cow vigilantism presents, comprehensive legislative reforms are essential.
A legal foundation to successfully address the issue will be provided by the adoption of specific legislation criminalizing vigilantism and the implementation of clear guidelines for law enforcement organizations. Moreover, public awareness campaigns and educational initiatives can play a crucial role in fostering a culture of tolerance, respect for the rule of law, and peaceful coexistence.
In order to prevent further occurrences and rebuild public confidence in the justice system, it is also crucial to guarantee quick and fair trials for perpetrators.
Future of the Scenario
Cow vigilantism in India has been a persistent issue, characterized by self-appointed groups taking the law into their own hands to enforce bans on cow slaughter.
As society evolves and dynamics shift, it is crucial to examine the future of this scenario, considering the challenges that lie ahead and the prospects for change. This article delves into the potential trajectory of cow vigilantism in India, exploring the key challenges and discussing possible avenues for a more secure and harmonious future.
Evolving Legal Landscape: The future of cow vigilantism is intricately tied to the evolution of the legal landscape. Efforts to combat this issue have gained momentum, with calls for specific legislation criminalizing vigilantism and addressing the underlying causes.
The enactment of such laws would provide a stronger legal foundation to hold perpetrators accountable and prevent acts of violence. As legal reforms take shape, there is hope for a more robust legal framework that explicitly addresses cow vigilantism, thereby deterring potential offenders and safeguarding citizens' rights.
Strengthening Law Enforcement and Judicial Systems: The effectiveness of law enforcement agencies and the judicial system will play a crucial role in shaping the future of cow vigilantism. It is imperative to strengthen the capacity of law enforcement agencies to respond swiftly and effectively to incidents of vigilantism.
This entails providing specialized training, resources, and guidance to handle such cases in a fair and unbiased manner. Concurrently, the judicial system must prioritize timely and impartial adjudication, ensuring that justice is served swiftly and instilling faith in the legal process. By bolstering the capabilities of law enforcement and the judiciary, a strong deterrent against cow vigilantism can be established, promoting a safer and more just society.
Promoting Social Awareness and Dialogue: Addressing the root causes of cow vigilantism requires a multifaceted approach that extends beyond legal reforms. Promoting social awareness and fostering dialogue are crucial elements in mitigating the underlying prejudices and misinformation that fuel vigilantism.
Education and awareness campaigns can play a pivotal role in sensitizing communities to the importance of peaceful coexistence and respect for the rule of law. Encouraging open discussions, both online and offline, can help bridge divides, dispel misconceptions, and foster a culture of tolerance and understanding. By engaging in constructive dialogue, citizens can collectively challenge the narratives that perpetuate violence, working towards a future where conflicts are resolved through peaceful means.
Embracing Technological Solutions: Technology can be harnessed to address the challenges posed by cow vigilantism. Mobile applications and online platforms can serve as tools for reporting incidents and seeking assistance, facilitating prompt responses from law enforcement agencies.
The widespread use of social media platforms presents an opportunity to counter misinformation and hate speech, promoting responsible digital citizenship. Additionally, advancements in surveillance technologies can aid in monitoring potential hotspots and identifying patterns of vigilantism, enabling proactive intervention and prevention.
By embracing these technological solutions, India can harness innovation to combat cow vigilantism effectively.
The future of cow vigilantism in India is at a critical juncture, with significant challenges and prospects for change. Evolving legal reforms, strengthening law enforcement and judicial systems, social awareness initiatives, and the utilization of technology collectively hold the potential to curtail vigilantism and create a safer and more inclusive society.
As India moves forward, it is essential to prioritize these avenues and work collaboratively towards a future where the rule of law prevails, and every individual's rights are protected and respected. Only by addressing the root causes and fostering a culture of tolerance can India truly overcome the scourge of cow vigilantism and lay the foundation for a harmonious future.
Please follow and like us:
You may also like