Domestic violence remains a persistent social issue that affects individuals and families worldwide. It involves physical, emotional, and sexual abuse, as well as controlling behaviors, causing immeasurable harm to victims, their emotions and their communities.
Domestic violence occurs within intimate relationships, irrespective of age, gender, race, or socioeconomic status. It blooms on power and control, with abusers using various tactics to maintain dominance over their partners.
These tactics may include physical violence, emotional manipulation, economic abuse, isolation, and threats. Victims often endure fear, shame, and a diminished sense of self-worth, making it difficult to escape the abusive relationship
Consequences of Domestic Violence:
The consequences of domestic violence extend far beyond the abrupt physical injuries. Victims frequently suffer from long-term emotional and psychological trauma, leading to anxiety, depression, and post-traumatic stress disorder. Children exposed to domestic violence are at higher risk of experiencing behavioral problems, poor academic performance, and perpetuating the cycle of violence in their own relationships.
In 2020, Lahore city reported the highest number of domestic violence cases in Pakistan, with 345 cases. In 2019 and 2020, women in Punjab faced astonishingly high instances of sexual assault, harassment, rape, kidnapping and domestic violence, reporting 8,797 cases in 2020 as compared to 8,767 in 2019.
Violence against women in Pakistan is not new, and according to the 2017-2018 Pakistan Demographic and Health Survey, 28 percent of women aged 15 to 49 had experienced intimate partner violence in their lifetimes
Lahore has also seen high instances of sexual assault, harassment, rape, kidnapping, and domestic violence in recent years.
In July 2022, two underage domestic workers were brutally beaten in the defense area of Lahore, resulting in the death of an 11-year-old boy named Kamran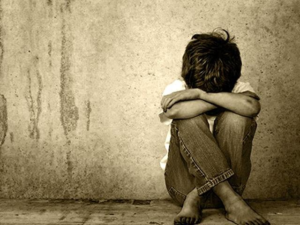 One recent domestic violence case in Lahore involved two underage domestic workers who were brutally beaten in the defense area of Lahore in July 2022. As a result, an 11-year-old boy named Kamran died, and his sister was injured. The two minors from Karachi had been working for a year in the house of a citizen named Nasrullah.
Police said both the children were tortured by the employer family and were transferred to a local hospital only after their conditions had deteriorated. The law enforcement authorities were subsequently contacted by the hospital staff, who had made the call upon noticing the severity of their conditions.
Nasrullah, his wife Shabana and son Mahmood have been detained by the police on charges of torture, while his other son Abul Hassan and daughter-in-law Hina managed to escape and are currently being pursued by the police.
The police has also confirmed that Kamran's body has been sent for autopsy.
According to the statement given to the police by the accused, the minors were tortured for allegedly "eating things out of the fridge".
Factors Contributing to Domestic Violence: A few variables add to the determination of aggressive behavior at home in Lahore. Well established social standards, man centric mentalities, and inflexible orientation jobs frequently propagate a power unevenness inside families.
Economic disparities, lack of education, and limited access to resources exacerbate the vulnerability of victims. Also, frail legitimate systems, ineffectual authorization, and social derision further block the detailing and indictment of abusive behavior at home cases
Breaking the Cycle: It is clear that domestic violence is a significant problem in Lahore and throughout Pakistan. More needs to be done to address this issue and protect vulnerable individuals from harm. Breaking the cycle of domestic violence requires a multifaceted approach involving individuals, communities, and institutions.
First and foremost, raising awareness about the issue is crucial. By educating society, we can challenge harmful stereotypes, dismantle the culture of silence, and promote a zero-tolerance attitude towards violence in relationships.
It is similarly fundamental to Offer exhaustive help administrations. This incorporates laying out covers, helplines, and advising programs that offer places of refuge for casualties and their youngsters. Lawful measures ought to be reinforced to guarantee quick and successful insurance orders, and victimizers should be considered responsible for their activities.
Avoidance and schooling drives should target both likely casualties and culprits. Showing solid relationship abilities, compromise, and sympathy in schools can enable people to perceive and keep away from harmful examples. Essentially, recovery programs for culprits can resolve their hidden issues and advance conduct change, diminishing the probability of reoffending.
Domestic violence is a complex problem that demands collective action from individuals, communities, and institutions. By promoting awareness, providing support services, and implementing preventive measures, we can break the cycle of abuse and create safer environments for everyone. It is essential to cultivate a society that values respect, equality, and non-violence in all relationships.
Remember, if you or someone you know is experiencing domestic violence, reach out to local helplines, support organizations, or law enforcement authorities for assistance. Together, we can build a future where domestic violence is eradicated, and all individuals can live free from fear and harm.
---
References
Please follow and like us: