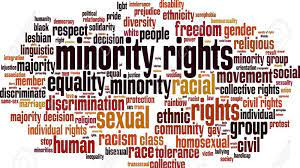 Article . Human RIghts
The Silent Suffering: Exploring the Systemic Human Rights Violations Against Minority Communities
On April 15, 2023 by Khushi Kajla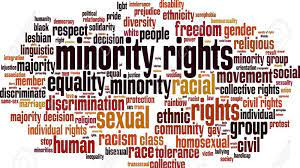 Human rights are a fundamental aspect of modern society, and their protection is a necessary responsibility of any government. However, minority communities have historically been subjected to systemic human rights violations, often with little or no recourse for justice.
What are Minority Communities?
Minority communities are groups of people who have been historically marginalized on grounds of their race, ethnicity, religion, gender, sexual orientation, or other factors. Minority communities often face discrimination and dissimilar treatment, making them vulnerable to systemic human rights violations.
Systemic Human Rights Violations Against Minority Communities
Systemic human rights violations are practices that violate the basic rights of individuals or groups of people on a systemic level that continually go unnoticed and unreported. These violations are often deeply rooted in society and sustained by the conduct of the state, social institutions, and individuals. It means that they are often ingrained in the structures and institutions of society, making it hard to address them.
A range of systemic human rights violations faced by Minority Communities includes:
Discrimination: Minority communities frequently face discrimination in education, employment, and access to healthcare and other basic services. It can also turn into hate speech, violence, and harassment, which can have a profound impact on the mental and physical health of those affected.
For illustration, In China, the Uighur Muslim minority has been facing severe discrimination for a long time. The Chinese government has been accused of detaining over one million Uighur Muslims in "re-education" camps where they are forced to suffer intense political indoctrination, physical abuse, and forced labor. In addition, reports suggest that Uighur women have been subjected to forced sterilization and abortions, as well as sexual violence.
Satellite images show the rapid construction of camps in Xinjiang
Police Brutality: Police brutality is a systemic problem in numerous countries, with minority communities frequently bearing the brunt of police violence.
Mass Incarceration: In the criminal justice system, minority communities are disproportionately represented with high rates of incarceration and harsh sentencing.
Forced Displacement: Minority communities are often forcibly displaced from their homes, land, and resources due to conflict or development projects. Forced displacement also often leads to the loss of artistic and spiritual ties, which can have a profound impact on a community's sense of identity and belonging.
For example, The plight of Indigenous peoples around the world. Indigenous peoples have long suffered from the effects of colonization, including forced displacement from their lands, forced assimilation, and the loss of cultural heritage. In numerous cases, Indigenous communities face ongoing discrimination and marginalization, leading to poverty and limited access to education and healthcare.
Religious Persecution: Minority religious communities often face persecution and discrimination, including restrictions on their freedom of worship and expression.
The Impact of Systemic Human Rights Violations
The impact of systemic human rights violations on minority communities is profound and far-reaching. These violations can lead to social, economic, and political exclusion, which in turn can lead to poverty, inequality, and marginalization. They can also have long-term effects on social cohesion and trust, undermining the fabric of society as a whole.
The lack of responsibility for systemic human rights violations further compounds the harm foisted on minority communities. When perpetrators of these violations go unpunished, it sends a message that similar geste is acceptable and can perpetuate the cycle of violence.
Addressing Systemic Human Rights Violations
Addressing systemic human rights violations requires a multifaceted approach that involves both short-term and long-term strategies. These strategies can include:
Legal Remedies: Providing legal remedies for victims of human rights violations, including access to justice, compensation, and restitution.
Policy Reform: Implementing policies and reforms to address systemic human rights violations, including changes to laws, regulations, and institutions.
Awareness and Education: Raising awareness about systemic human rights violations and providing education and training to prevent such violations from occurring.
International Support: Mobilizing international support to pressure governments to address systemic human rights violations and provide support to affected communities.
It requires a willingness to acknowledge the existence of discrimination and exclusion and to work together to address these issues in a collaborative and inclusive way.
Conclusion
The systemic human rights violations that minority communities face is a grave concern that must be addressed urgently. These violations not only undermine the dignity and human rights of those affected, but they also threaten the social, economic, and political stability of societies as a whole.
Addressing these issues requires a multifaceted approach that involves strengthening legal frameworks, promoting diversity and inclusion, and empowering minority communities to advocate for their rights. It also requires a commitment from all sectors of society to work together to address these issues in a collaborative and inclusive way.
Please follow and like us:
You may also like