Florida prisoner argues her unborn baby is being illegally detained and should be released.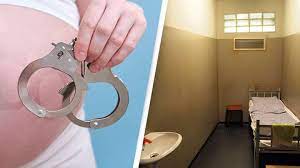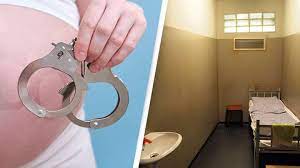 The unborn child has been deprived of due process of law in this incarceration. You simply have to have the unborn child as a factor in the equation. In a filing, an unborn child will be likely brought into this world on the concrete floor of a prison cell, without the aid of qualified medical physicians and paramedics, and in the presence of violent criminals. The State has placed the unborn child in such an inherently dangerous environment by placing the unborn child in close proximity to violent criminal offenders. Natalia Harrell has remained in the custody of the Turner Guilford Knight Correctional Center since July 26 2022 when she was ordered held without bond for second-degree murder in the July 23 shooting death of Gladys Yvette Borcela, records show. the fatal spat was caught on video and showed several people inside a ride-share vehicle as the pair began arguing and Harrell allegedly opened fire. Months later, Harrell's attorney, William M. Norris, is arguing his client's unborn child and Harrell should be immediately released from jail because the fetus has not been charged with a criminal offence.on Monday, Florida Attorney General Ashley Moody's office called for the petition to be dismissed, noting it did not include adequate evidence to support Ms Harrell's claims of neglect. But Michael O'Brien, the father, told NBC Miami he was concerned for the child's wellbeing. I don't want the baby to be born prematurely or with low birth weight, he said. The conditions are terrible and I feel she's not getting the prenatal care she should be getting. He alleges that, in jail, his client has not received the prenatal vitamins, food and liquid she needs or been taken to her scheduled doctor's appointments, and was at one point left in a transport van without air conditioning while temperatures soared over 100F 38C in an emergency petition in a Florida court, Ms Harrell's lawyer argued that jail staff have endangered the child through a lack of reasonable and necessary prenatal care. Norris said his petition, which would also benefit Harrell, is "not a direct result of the Supreme Court ruling but is "a consequence of that. It's interesting how society moves forward, Norris told AFP. People are starting to recognize that an unborn child is a person. the unborn child is a person with constitutional protections and has gained traction since the US Supreme Court overturned the nationwide right to an abortion, known as Roe v Wade, last summer. The filing was made on behalf of the unborn child and calls for Harrell to be discharged from jail until the child is born so she can receive proper care Harrell's unborn child is a person as defined under the Florida Constitution and United States Constitution attorney William Norris wrote in a legal submission. Reyes' attorneys wrote that Harrell would be transferred to the infirmary once she reaches 36 weeks pregnant and would be taken to the hospital to deliver the baby. the state wrote that Harrell's past motions included only "sparse" details regarding alleged medical mistreatment.
State attorneys argued that the petition for habeas corpus should be dismissed because it is not available as a substitute for other legal proceedings.
Please follow and like us: