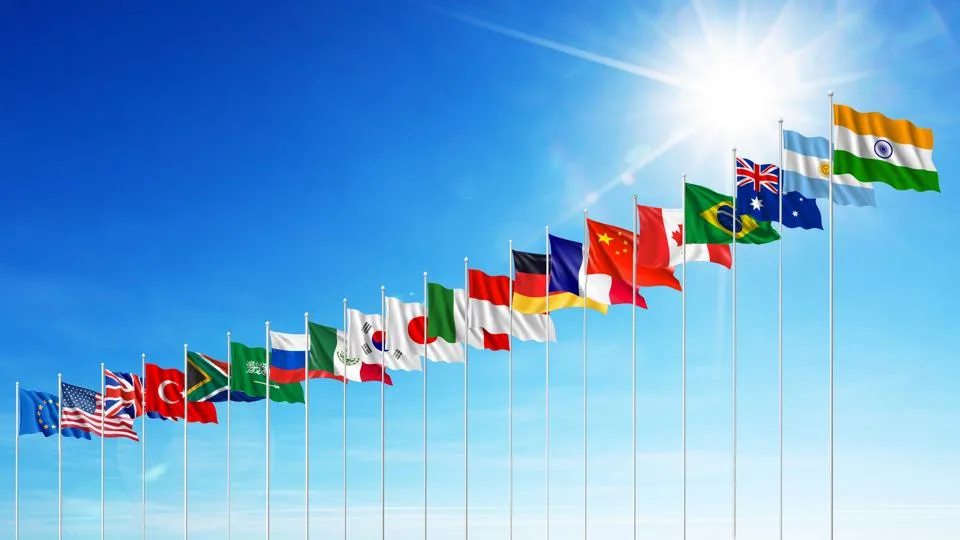 G20 Events:
Uttar Pradesh Labor and Employment Minister Urges Varanasi People to Ensure Grand Success of G20 Events
The upcoming G20 summit meetings in Varanasi, Uttar Pradesh, are generating a buzz among the locals. Anil Rajbhar, the state's labour and employment minister, has urged people to extend their support to the state government to ensure the grand success of the event. He emphasized the need for the people of Varanasi to present a positive image of their city and showcase its rich culture and traditions before foreign delegates.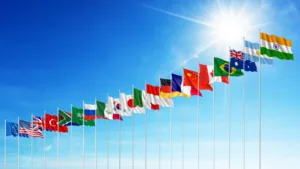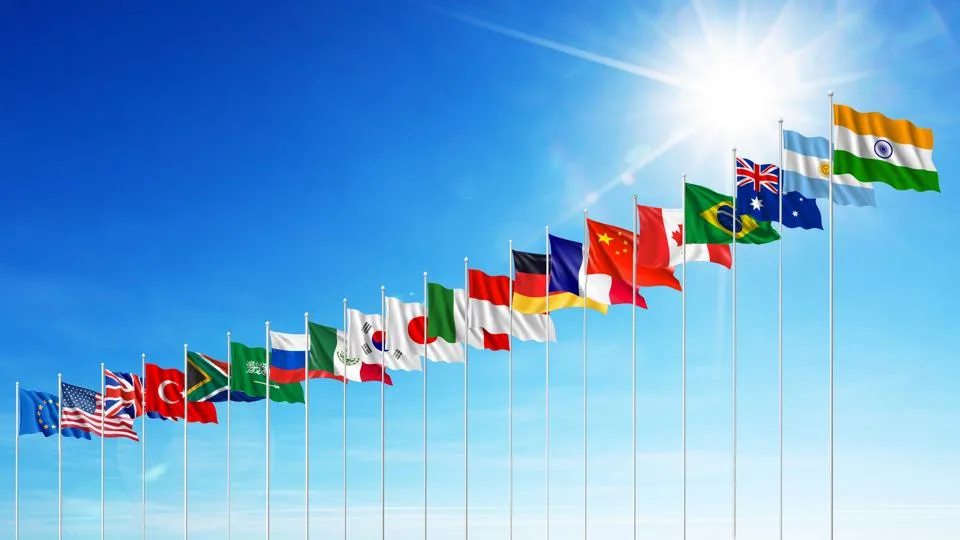 As part of the G20 meetings, a meeting of the agriculture working group is scheduled to take place from April 17 to 19. Chief agriculture scientists from G20 member nations will participate in this meeting in the temple town. Rajbhar flagged off a cyclothon, organized by the Varanasi district administration, to create awareness among locals about the G20 event.
Rajbhar highlighted the significance of Varanasi as the host city for several G20 summit meetings. He called upon the people of Varanasi to actively participate in the event and present a picture of the city equipped with modern facilities while preserving its antiquity. The cyclotron witnessed participation from over 3000 people, including school kids, members of various organizations, district magistrate S Rajalingam, and chief development officer Himanshu Nagpal.
On April 8, Anil Rajbhar, along with two other UP ministers – Ravindra Jaiswal and Dayashankar Mishra 'Dayalu,' chaired a meeting to review the preparations for the G20 event. Rajbhar and Mishra instructed officials to pay special attention to traffic management, while Jaiswal emphasized the need for grand preparations. He also stressed the security of heritage spots during the event.
In conclusion, the upcoming G20 summit meetings in Varanasi present a great opportunity for the city to showcase its culture and traditions to the world. The appeal of the state government and the efforts of the local administration are expected to ensure the grand success of the event. The people of Varanasi are eagerly waiting to welcome the foreign delegates and leave a lasting impression on them.
Ghana Yet to Make Progress with G20 Common Framework Debt Treatment – World Bank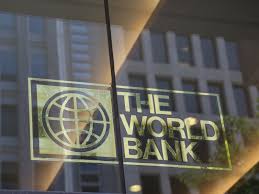 Ghana's efforts to secure debt relief under the G20 Common Framework Debt Treatment have yet to yield progress with bilateral creditors, according to the World Bank's April 2023 Africa Pulse Report. This contrasts with the government's claim that it has reached an agreement with its bilateral creditors, particularly the Paris Club, to pave the way for an International Monetary Fund-supported programme.
"High liquidity and solvency pressures may push more countries into an unsustainable situation that requires a comprehensive restructuring of their obligations", warned the report, which highlighted the risks of rising debt levels and vulnerabilities for countries in or at risk of debt distress. The report called for a more effective and well-coordinated solution to address debt distress, as the current resolution mechanisms may not be sufficient to prevent a full-blown crisis.
The World Bank recommended that African economies, including Ghana, should prioritize their own policy reforms and domestic space for action in three areas. Firstly, restoring macroeconomic stability is crucial for growth, which requires reducing inflation to target levels by raising interest rates and avoiding policy conflicts.
Secondly, structural reforms that foster private investment should be at the top of the pro-growth policy agenda, including measures that boost market contestability and promote a sound regulatory framework. Thirdly, African policymakers should seize the opportunities available to them during the low-carbon transition.
Ghana has conducted a voluntary domestic debt exchange programme, while other countries have engaged with private creditors and bilateral donors through external restructuring efforts. However, the report emphasized that these efforts cannot replace a comprehensive and well-coordinated solution for countries in debt distress.
The report urged the international community to find more adequate ways to speed up debt treatments and strengthen the current resolution mechanisms.
In conclusion, Ghana's progress with the G20 Common Framework Debt Treatment remains uncertain, and the risks of debt distress and crisis remain high for countries in the region. The report calls for urgent action and policy reforms to restore macroeconomic stability, foster private investment, and seize the opportunities of the low-carbon transition.
India: The Rising Economic Star of the World
As major economies worldwide struggle with slow growth, India has emerged as a leader in the global economic landscape. Driven by low-cost production, government incentives, and Prime Minister Narendra Modi's vision to transform the country into a $5 trillion economy by 2025, India has become a crucial element in the global business community's diversification beyond China.
The government's Productive Linked Incentive (PLI) schemes and the "Made in India" initiative have resulted in record-breaking foreign investment figures. Since its debut in September 2014, "Made in India" has almost doubled India's annual FDI inflows, which reached a record-breaking $83.57 billion in FY21-22, with the computer software and hardware industry being the top beneficiary.
"I foresee that India will march ahead phenomenally in this decade, which is hailed as the tech-age of humanity… In the field of IT, India has become a force to reckon with globally," said Modi in a speech commemorating 75 years since India's independence.
Bloomberg Economics predicts that India's GDP growth will gradually peak at around 8.5% early next decade, driven by corporate tax cuts, manufacturing incentives, and the privatization of public assets. Even at 6.5%, India's economy will be worth $10 trillion by 2035, according to the Centre for Economics and Business Research (CEBR).
Modi has declared that "India's growth is the world's growth," recognizing India's global leadership. In December 2022, India assumed the G20 presidency, and it will host the 18th G20 summit in New Delhi later this year, with the motto Vasudhaiva Kutumbakam, which means "The World Is One Family." The G20 represents approximately 85% of the world's GDP and more than 75% of global trade.
The summit presents an unparalleled opportunity for India to promote its agenda for collective prosperity: green development, inclusive and resilient growth, technological transformation and digital literacy, modern multilateral institutions, and women-led development. Ultimately, India will use the G20 spotlight to showcase its soft power and capacity to accommodate global diversification beyond China.
The fact that India assumed the G20 presidency reflects the historic transformation that Modi's government has successfully ushered in. According to the United Nations Development Programme, between 2005-21, the number of people living in poverty in India decreased by a staggering 415 million, and more than 1 billion Indian adults have enrolled in the country's groundbreaking biometric digital ID system. Several hundred million people opened a bank account for the first time and accessed Modi's welfare measures.
India's population is growing not only in terms of size but also in terms of income levels. "Above all, India's population is also growing in terms of income level, which has transformed it into a country where there's a massive population now able to spend like never before. Where there is that power, there is demand – the market has never been bigger," says Mahendra Nahata, HFCL's managing director.
In conclusion, India is now the rising star of the world's economy. With a booming economy, record-breaking foreign investment figures, and a government that is committed to driving growth and prosperity, India is set to continue to shine on the global stage.
As India prepares to host the G20 summit later this year, the world will be watching as India showcases its vision for collective prosperity and economic leadership
Please follow and like us: