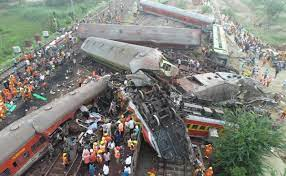 Indian Railways have made a special arrangement at the Indian Railways helpline no. to help the family,
friends, and relatives of the deceased, wounded, and stranded after the train accident in Odisha. The Indian Railways Passenger Helpline Every year we as a people evolve and so do our experiences in life. Therefore, with evolving people and technology we also expect our traveling experiences to improve also, especially since the Covid 19 Pandemic.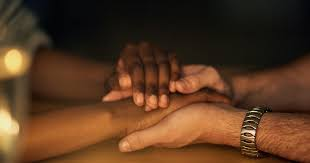 The Indian Railways is not far behind in this concept, they keep trying every year to improve themselves
in service of the People. Social Media is one of the latest places passenger grievances are being addressed by the Railways along with helpline nos. and emails. Such as the helpline no. for filing a complaint or giving a suggestion is 139.
Indian Railways absorbed all its helpline nos. into the no. 139, it works 24*7. It helps in giving
information to the passengers and helping solve their grievances, it works on all types of phones and
is available in 12 different languages. For any inquiry, one can listen to the IVRS interactive voice response system or they can connect to the call center.
On June 2nd, 2023 the Shalimar Chennai Central Coromandel Express heading toward Chennai derailed
and collided with a good train on the adjacent track, this collision caused the rear end of the Coromandel Express to twist towards the third track, and the oncoming Bengaluru-Howrah Superfast Express from the opposite direction then collided with the other train coaches, which had derailed.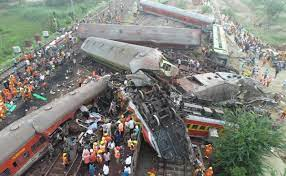 Preliminary investigation states that the coromandel express moving at 128 mph moved out of the
main track and entered a track meant for parking trains and crashed into a good train there, which
caused the 1st 5 coaches along with the engine of the Coromandel to express to jump tracks and hit the
Bengaluru Howrah superfast express train's last 2 coaches go in the opposite direction at 126kmph.
This collision caused at least a few of the coaches of all 3 trains to fly into the air and land elsewhere
as well as lying in as identifiable by aerial pictures in 13 pieces/ bogies. Over 300 people have died and 1200 are grievously injured. Currently, a CBI investigation is taking place as to how this accident could have happened, and the National Disaster Response Force has withdrawn all 9 of its teams from the site of the accident.
Gunanidhi Mohanty and his assistant Hajari Behera the 2 drivers of the Coromandel Express are
currently stable though one of them is waiting for surgery, and the other was just taken out of the ICU.
Government Railway Police in Cuttack have registered an FIR under sections 34, 304 A, 337 and 338
of the Indian Penal Code,1860 as well as sections 153, 154, and 175 under the Railway Act,1989.
The helpline no.
The Indian Railway has made special arrangements in its customer care no. 139 to help the victims of
the Odisha train tragedy. This helpline no. is to give correct and satisfactory information to aggrieved
passengers and their kin.
Senior officials have been deputed to take calls so that everyone receives timely and relevant
information. The callers will get all information after coordination with the zonal railways and state
governments.
"After the accident, we received queries from people wanting information about their relatives and also
about ex-gratia amounts. Railway officers deputed at this center are responsible for providing accurate
information to the caller by coordinating with local authorities," Seema Kumar, CMD, IRCTC Indian Railways also said that this service would continue uninterrupted and ensure the prompt disbursal
of enhanced ex gratia amount of Rs.10 lakhs in case of a person's death, Rs. 2 lakhs in case of grievous
injuries and Rs. 50,000 in case of minor injuries.
Until now, an amount of 3.22 crores have been disbursed in 285 cases of which there were 11 deaths,
50 grievous injuries and 224 minor injuries. The ex-gratia amount is being given at 7 locations Soro, Kharagpur, Balasore, Khantapara, Bhadrak, Cuttack, and Bhubaneshwar.
Please follow and like us: