Human Rights and Technological Development: A Comprehensive Analysis.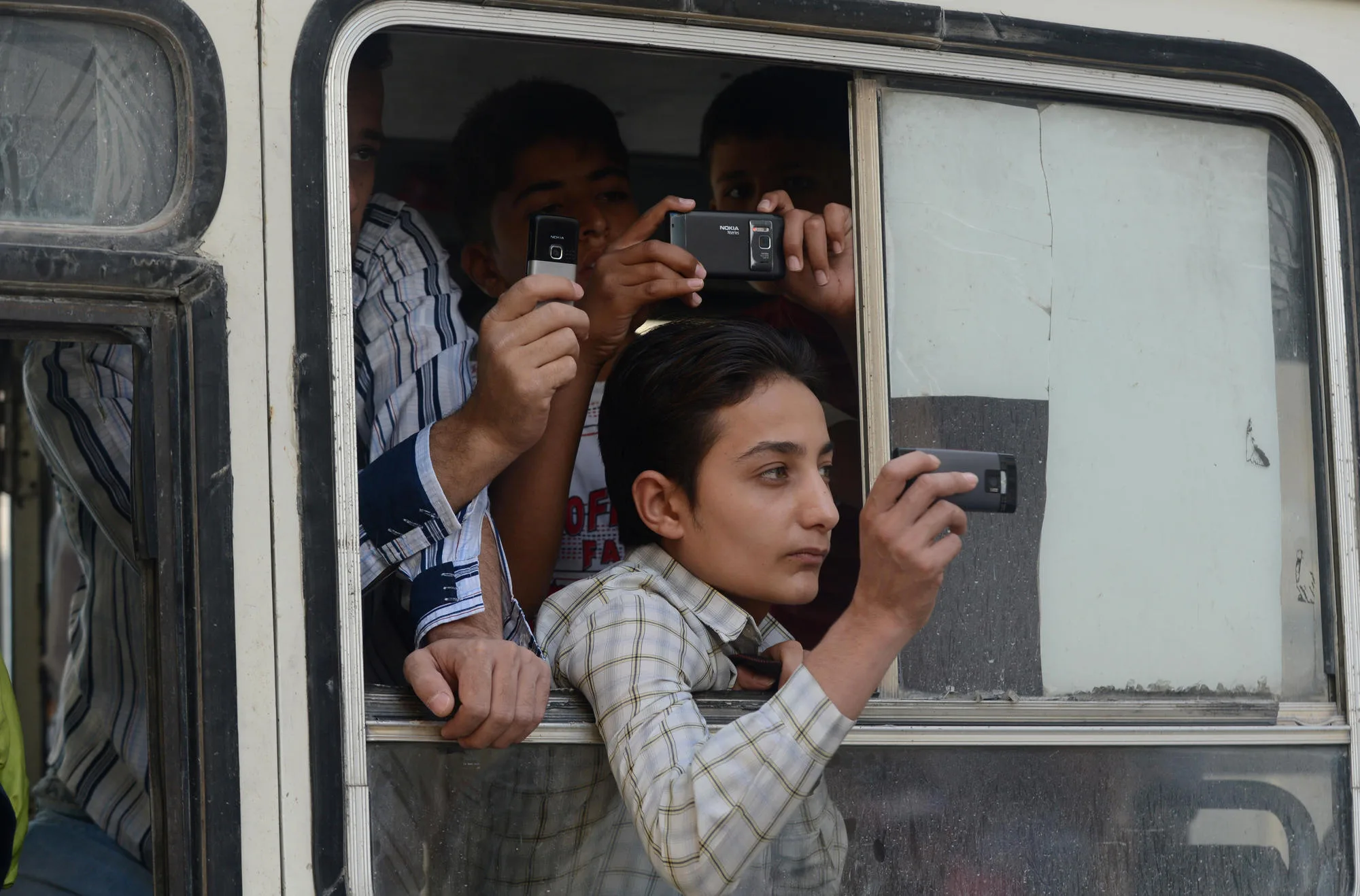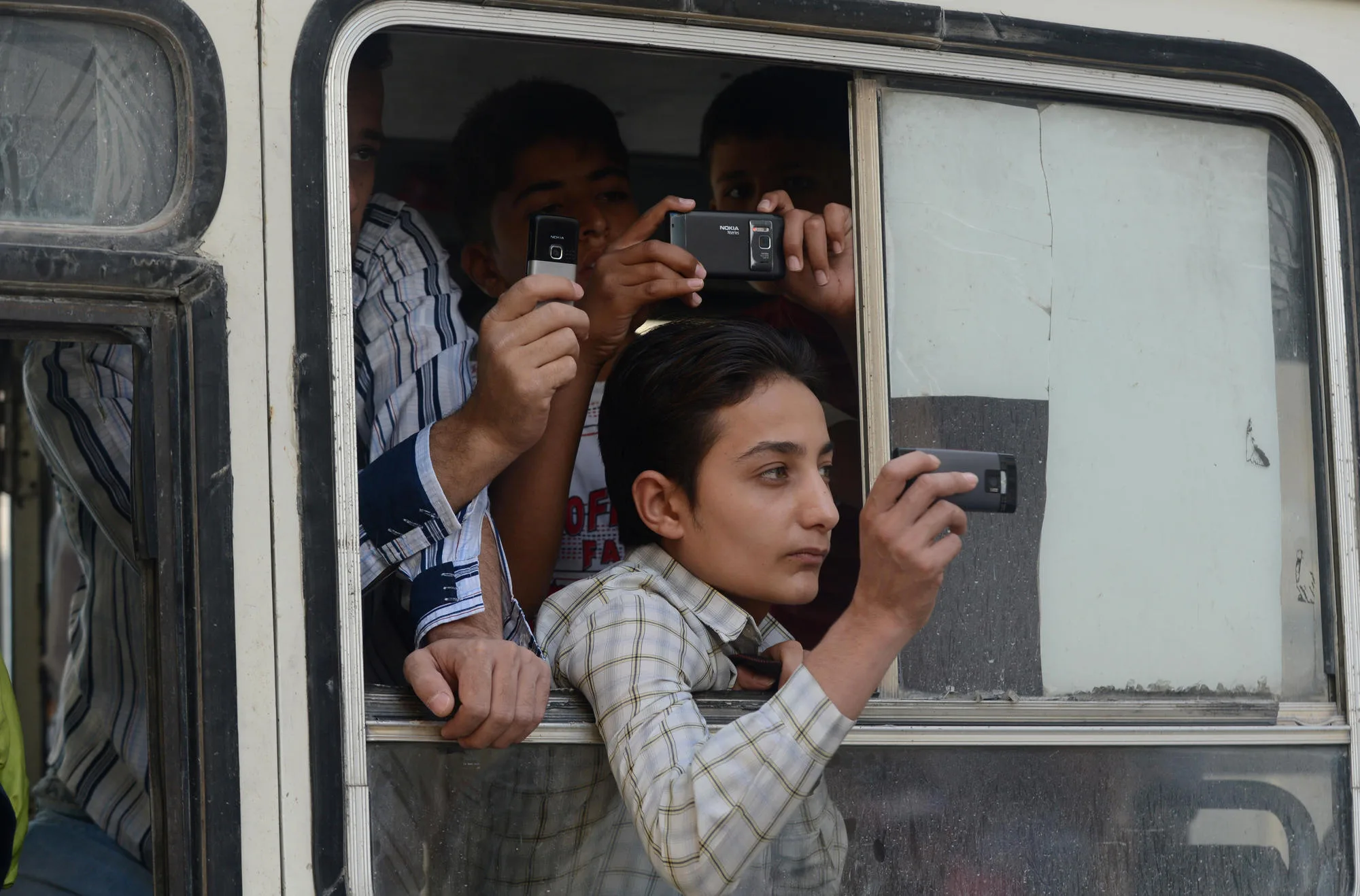 Human Rights and Technological Development: A Comprehensive Analysis.
ABSTRACT:
This research paper aims to examine the relationship between human rights and technological
development. As technological advancements continue to shape various aspects of human life, it is crucial to analyze their impact on human rights, both positive and negative. The paper
investigates the potential benefits that technological progress can offer in promoting and
protecting human rights, such as enhancing access to education, healthcare, and information.
Simultaneously, it explores ethical challenges arising from technological development by
analyzing case studies and relevant literature, this research provides a comprehensive
understanding of the complex interplay between human rights and technological development.
---
INTRODUCTION:
1.1 Background:
Human rights are rights inherent to all human beings, regardless of race, sex, nationality,
ethnicity, language, religion, or any other status. Human rights include the right to life and
liberty, freedom from slavery and torture, freedom of opinion and expression, the right to work and education, and many more. Everyone is entitled to these rights, without discrimination1. The origins of Human Rights are ideally pinpointed to the year 539 BC. When the troops of Cyrus the Great conquered Babylon., Whose provisions served as inspiration for the first four Articles of the Universal Declaration of Human Rights. Another cornerstone in Human Rights History is represented by the promulgation of the Magna Charta in 1215 which introduced a raw concept of "Rule of Law" and the basic idea of defined rights and liberties to all persons, which offers protection from arbitrary prosecution and incarceration. An evolution of the concepts expressed
by the Magna Carta is represented by the English Bill of Rights. It was an act signed into law in 1689 by William III and Mary II, who became co-rulers in England after the overthrow of King James II. The bill outlined specific constitutional and civil rights and ultimately gave Parliament power over the monarchy. It's also credited as being an inspiration for the U.S. Bill of Rights (1791). Human Rights have continued to evolve and, since its foundation, the United Nations has adopted more than 20 principal treaties including conventions to prevent and prohibit specific abuses like torture and genocide and to protect particularly vulnerable populations, such as refugees (Convention Relating to the Status of Refugees, 1951), women (Convention on the Elimination of All Forms of Discrimination against Women, 1979), and children (Convention on the Rights of the Child, 1989). Human rights in India is an issue complicated by the country's large size and population as well as its diverse culture, despite its status as the world's largest sovereign, secular, democratic republic. The Constitution of India provides for fundamental rights, which include freedom of religion. Clauses also provide for freedom of speech, as well as separation of executive and judiciary and freedom of movement within the country and abroad. The country also has an independent judiciary as well as bodies to look into issues of human rights.
1.2 RESEARCH OBJECTIVE :
 What are the effects of Technological development on Human Rights?
 How many people are aware of their Human Rights in this Modern Era?
1.3 RESEARCH QUESTIONS:
 What are the Positive effects of technology on Human Rights?
 What are the Negative effects of technology on Human Rights?
 Is technological development putting Human Rights in danger?
 Is there any specific Human Right, which is being harmed by Technological
Development?
LIMITATION OF THE STUDY:
Since the study is carried out in one particular state i.e. Punjab and specifically on the people
belonging to a particular age group i.e. between 18 to 20 years of age. It lacks universal
applicability.
3. METHODOLOGY:
The paper is based on non-doctrinal research, so the entire data for the research is collected through primary data. The present study is based on primary and secondary data the former of which were collected by survey. For the survey, the questionnaire was circulated among the students and responses were collected from them. To avoid ambiguity and to get an unbiased opinion random sampling method is used i.e., an unbiased representation of the total population.
OVERVIEW OF TECHNOLOGICAL DEVELOPMENT AND HUMAN RIGHTS
IMPACT:
Technological development refers to the continuous advancement and application of scientific
knowledge and innovations to create new products, services, and systems. This progress has
resulted in an array of technological tools and platforms that influence our daily lives, from
communication to education and beyond. In the context of human rights, technology serves as a powerful tool to empower individuals, foster inclusivity, and address societal challenges.
4.1. POSITIVE EFFECTS :
4.1.2. Promoting Social Rights:
Social rights encompass various aspects, such as the right to education, healthcare, and social
security. Technology has significantly enhanced access to education, making it more inclusive
and accessible to learners worldwide. E-learning platforms, digital educational resources, and
Massive Open Online Courses (MOOCs) have democratized education, enabling people from
diverse backgrounds to acquire knowledge and skills. Additionally, technology facilitates
telemedicine, enabling remote healthcare consultations, particularly in underserved and remote
areas, thereby increasing access to healthcare services.
4.1.2. Promoting Political Rights: Technology has played a pivotal role in fostering political
rights, including freedom of expression and access to information. Social media and digital
communication platforms have empowered citizens to voice their opinions, share information,
and participate in public discourse. These platforms have become essential tools for social and
political activism, allowing citizens to organize protests, advocate for social justice, and hold
governments accountable for their actions.
4.1.3. Promoting Economic Rights:
Economic rights encompass various aspects, such as the right to work, fair wages, and social
protection. Technology has contributed to economic empowerment by creating new job
opportunities in the tech sector and supporting the growth of remote work. Digital marketplaces and e-commerce platforms have expanded market access for small businesses and entrepreneurs, stimulating economic growth and promoting financial inclusion.
4.1.4. Access to Financial Services:
Technological development has provided us with various applications through which we can make
financial transactions much more conveniently like Paytm, the BHIM App in India, which has revolutionized financial inclusion by providing a secure and convenient way for users to conduct financial transactions via their mobile phones. This technology facilitated access to financial services for previously unbanked individuals, enabling them to save, transfer money, and access microloans.
4.1.5. Case Studies Illustrating Positive Contributions of Technology to Human Rights:
I. Education for All: One Laptop per Child (OLPC) Initiative
The OLPC initiative aimed to provide low-cost laptops to children in developing countries,
enhancing access to education. By equipping children with these laptops, the initiative fostered
digital literacy and improved learning outcomes, empowering students from disadvantaged
communities with educational resources.
II. Empowering Social Activism: The Arab Spring Uprisings
During the Arab Spring uprisings, social media platforms like Twitter and Facebook played a
crucial role in mobilizing protesters, disseminating information, and organizing demonstrations.
These digital tools empowered citizens to demand political change and promote human rights
across the Middle East and North Africa.
4.2. NEGATIVE EFFECTS:
While technological advancements have undoubtedly brought about numerous benefits and
positive contributions to human rights, they also pose potential risks and negative impacts that
must be carefully addressed. Some of them are addressed below :
4.2.1. Privacy and Surveillance Concerns:
The proliferation of technology, especially in the digital age, has raised significant concerns
regarding privacy and surveillance. Mass data collection, online tracking, and surveillance
technologies have the potential to infringe on individuals' right to privacy, leading to the misuse or unauthorized access to personal data. Governments and corporations may use these
technologies for surveillance purposes, raising concerns about citizens' freedom of expression
and their right to dissent without fear of reprisal.
4.2.2. Algorithmic Bias and Discrimination:
Machine learning algorithms and artificial intelligence (AI) systems, while powerful tools, can
sometimes perpetuate biases present in the data on which they are trained. Algorithmic bias can lead to discriminatory outcomes in various domains, such as hiring practices, credit scoring, and criminal justice. AI-driven facial recognition systems have also been shown to be biased in a variety of ways, particularly against women and people with darker complexions 3 . These biases can disproportionately impact certain groups, perpetuating social inequalities and undermining the right to equality and non-discrimination.
4.2.3. Disruption of Employment:
One of the major disadvantages of technological development is the Disruption of Employment.
Technological advancements, such as automation and AI, can lead to job displacement and
unemployment in certain sectors. While technology creates new job opportunities, the skills
required for these roles may not always align with those of workers who have been displaced. As a result, technological disruptions can lead to economic insecurity and hinder individuals' right to work and fair wages.
4.2.4. Digital Divide and Inequalities:
The digital divide refers to the gap between those who have access to technology and the internet and those who do not. Limited access to technology can exacerbate existing social and economic inequalities, further marginalizing disadvantaged communities. The lack of digital access can hinder individuals from enjoying the benefits of technology, such as access to information, education, and essential services.
4.2.5. Cybersecurity Threats:
With the increased reliance on technology, cybersecurity threats have become more prevalent.
Cyberattacks on critical infrastructure, financial systems, and personal data can have severe
consequences for individuals and society. Cybersecurity breaches can compromise individuals'
privacy, safety, and even threaten their right to life and security.
OBSERVATIONS:
Q.1. Are you familiar with the impact of technology on human rights?
YES
NO
It means that a maximum of respondents are familiar with the impact of which development of
technology has on the Human Rights.
81.8 %
18.2 %
Q.2. Do you believe that individuals have sufficient control over their personal data in
the era of technological development?
YES
NO
About 73% of people surveyed believe that they had not sufficient control over their personal
data in this era of technological development.
Q.3. Have you ever encountered situations where your privacy was compromised by
technology ?
YES
NO
About 56% of people surveyed have encountered a situation where, their privacy was
compromised by the technology.
27.3 %
73.7 %
44.5 % 55.5 %
Q.4. How safe do you think your personal data is in this digital era?
As per the survey maximum respondents had opted for option 3 which means moderate, their
personal data is not very safe in this digital era.
Q.5. Do you feel that current legal and regulatory frameworks adequately address the
potential negative impacts of technology on human rights?
YES
NO
50% of respondents are in favour of the current legal and regulatory frameworks adequately
address the potential negative impacts of technology on human rights simultaneously other
50 % 50 %
50% of the respondents are in favour that the legal and regulatory frameworks are not able to
adequately address the potential negative impacts of technology on human rights. So the
the conclusion we can derive from this question is that as Technology evolves rapidly, often
outpacing the development of corresponding laws and regulations. New technologies can
emerge with unforeseen impacts on human rights before appropriate legal measures are
established.
Q.6. Any specific Human Right you think that is being harmed by technological
development?
Yes, the Right to privacy.
CONCLUSION:
The survey findings provide valuable insights into the perceptions and concerns regarding the impact of technology on human rights. A significant majority of respondents expressed concerns about insufficient control over their personal data, with a majority having encountered situations where their privacy was compromised by technology. This indicates a growing awareness of the potential risks associated with technological development. Moreover, the survey highlighted that respondents generally perceive their personal data's safety in the digital era as moderate, indicating a need for stronger measures to safeguard individuals' privacy and data protection.
Regarding the adequacy of current legal and regulatory frameworks, the survey revealed a
divided opinion among participants. While half of the respondents believe that existing
regulations adequately address the potential negative impacts of technology on human rights, the other half feel that more comprehensive measures are required. This suggests that there is room for improvement in aligning legal frameworks with the rapid evolution of technology to protect human rights effectively.
SUGGESTIONS:
Based on the survey findings, several suggestions can be proposed to address the challenges posed by technology's impact on human rights:
I. Strengthen Data Protection Laws: Governments should work towards enhancing data
protection laws and regulations to ensure individuals have greater control over their
personal data. Stricter enforcement mechanisms and penalties for data breaches can act as
deterrents and protect user privacy.
II. Foster Digital Literacy and Awareness: Promote digital literacy and awareness
campaigns to educate individuals about their rights, the risks associated with technology,
and measures to protect themselves online. An informed user base is better equipped to
make responsible decisions concerning their data and privacy.
III. Regular Review of Regulatory Frameworks: Given the rapid pace of technological
advancements, regulatory frameworks should be regularly reviewed and updated to
address emerging challenges. Engaging stakeholders from various sectors, including
technology experts and civil society can facilitate more comprehensive and agile
regulations.
IV. International Collaboration: Technology-related human rights issues often transcend
national boundaries. International collaboration and cooperation between countries and
organizations can help establish global standards and best practices for protecting human
rights in the digital age.
REFERENCES:
 https://www.un.org/en/global-issues/human-rights
 https://en.wikipedia.org/wiki/Human_rights_in_India
 https://www.annualreviews.org/doi/10.1146/annurev-lawsocsci-060220-081955
Please follow and like us: