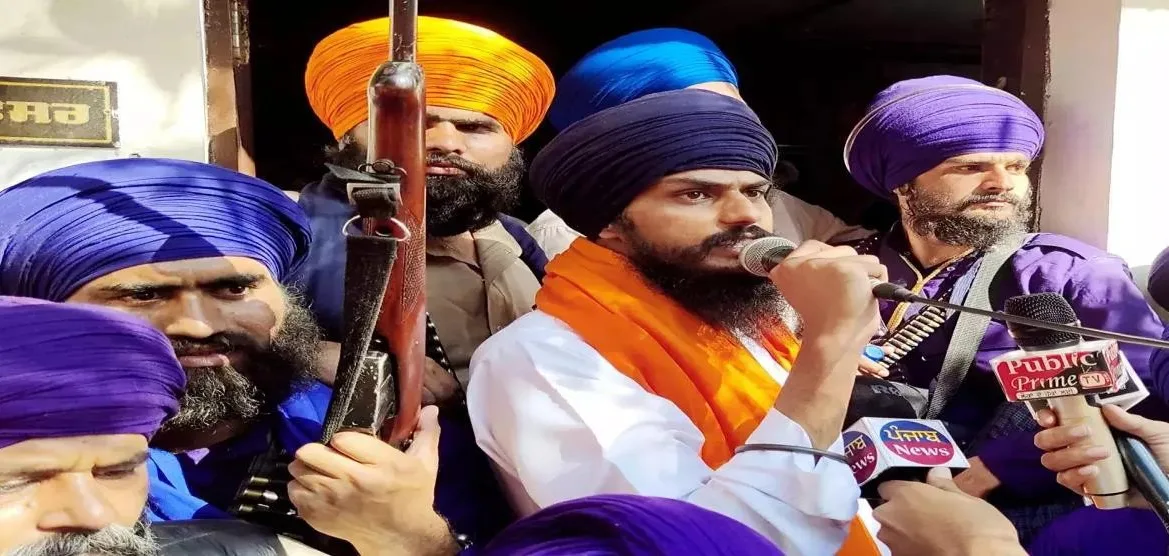 Article . LRA Explains
GANSTER NEXUS CASE- THE INFAMOUS TERRORIST.
On March 27, 2023 by Shireen Akram Khan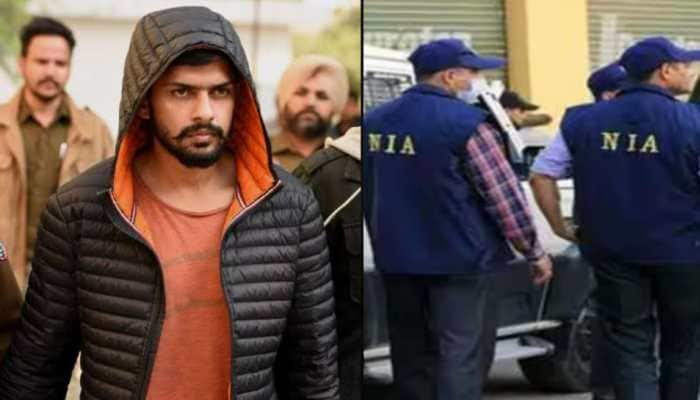 The gangster nexus case deals with Lawrence Bishnoi who is in custody since 2015, Goldy Brar and 12 others.
Whenever there are elections, issues or any protest in Punjab, why is the term Khalistan always highlighted?
What is referred to as Gangster Nexus?
Operation blue star occurred in the era of 1984 but why is the reference to Bhrindranwale still used?
When we talk about the Nexus case, a lot of questions come to one's mind, but we still have all the knowledge about this case in bits and pieces and it is very necessary that they are arranged in the correct form for a much better understanding of the issue which is becoming more concerning with each passing day.
Why does the name Amritpal Singh on the move whenever this case is talked about? How has the issue become so antagonistic that the state of Punjab had to suffer a network shutdown?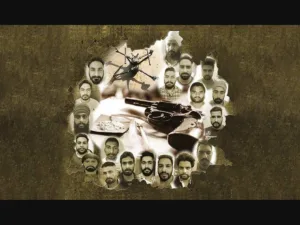 The issue has its root deep back when the partition took place the number of Sikhs were comparatively lower as compared to the number of Hindus and Muslims. So, the Sikhs demanded and passed a resolution showing their interest in wanting a Sikhistan for themselves if the partition was supposed to take place as the Muslims got Pakistan and the Hindus got the Hindustan.
As a result, the partition deed take place, but the resolution passed by the Sikhs wasn't given any importance and almost 60% of the Sikh population became a part of Pakistan and more dam 150 of their historical monuments were destroyed.
In recent times an actor from Punjab named Deep Sidhu started protesting for the farmers of Punjab and created an organisation named 'Waris Punjab De' who is objective was to safeguard the Punjabi culture and get people back their rights from the centre. But unfortunately, he died in a road accident in February.
ENTRY OF DUBAI- RETURNED AMRITPAL SINGH-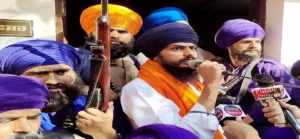 After the death of Deep Sidhu, Amritpal Singh was made the head of 'Waris Punjab De' and there was a function of Dastaar Bandi for him which gained a lot of popularity, and a lot of pro-Khalistan slogans were used. Amritpal Singh is getting a lot of popularity on all social media and is supported largely by youngsters. In his speech, he emphasised more on drug usage and how they need to bring back their religion
NIA FILES CHARGESHEET AGAINST THESE GANGSTERS: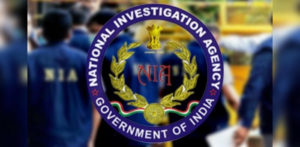 The National Investigating Agency has filed a chargesheet against the 12 gangsters under the proscribes of the pro-Khalistani movement and charged all of them with criminal conspiracy. The charge sheet, filed in a court here, was against Gill, Gaurav Patyal, Asif Khan, Jagga Takhatmal, Sukhpreet Buddha, Kaushal Choudhary, Amit
Dagar, Naveen Bali, Chhotu Bhat, Tillu Tajpuria, Bhupi Rana and Sandeep Bandar.
Investigations done by them have revealed that the accused are linked with the Khalistan Tiger Force (KTF). The following accused were also in touch with Canada based pro- Khalistanis.
The national investigating agency, on February 21st and raided 75 spots in seven states and Delhi, as a part of NIA's crackdown on the alleged Nexus between terrorists, gangsters and drug smugglers. The NIA team raided a few suspected houses in all seven states and the union territory as well. A team of NIT officials, comprising around a dozen officials went to all these locations including Punjab, Haryana, Delhi, Uttar Pradesh, Rajasthan, Gujarat, Madhya Pradesh, and Maharashtra.
What does exactly the chargesheet mention?
All the 12 named accused are charged with criminal conspiracy by the National Investigating Agency. The NIA filed a chargesheet against them with the proscribes of Babbar Khalsa.
These terrorists- Gangsters are creating a wave of terror, and their main motive is killing very well-known social and religious leaders.
All the accused are most excepted to be in contact with Canada and Nepal as well.
LAWRENCE BISHNOI'S ROLE IN THE CURRENT NEXUS CASE-
Lawrence Bishnoi started his criminal journey in his college days in Chandigarh when he became a known face in his college union. According to the authorities, Bishnoi uses voice-over IP calls for communications with his associates who are outside the jail.
In 2021, Lawrence was transferred and taken to Tihar Jail, Delhi in an MCOCA (Maharashtra Control of Organised Crime Act) case. Canada- based accused and conspirator Goldy Brar, along with Bishnoi is said to be the killer of Moose Wala and recently even threatened the life of the famous actor, Salman Khan.
The questions that come to light are-
What kind of support is Bishnoi getting inside the jail that even after the confinement, his conspiracies are not getting a hold of?
What sources are helping him operate?
Even after being in a high-security jail, how can he threaten the people outside? The chargesheet filed by the national investigating agency is not enough for an almost turning horror, the NIA needs to answer all the questions that can be created.
Please follow and like us:
You may also like
Calendar
June 2023
M
T
W
T
F
S
S
1
2
3
4
5
6
7
8
9
10
11
12
13
14
15
16
17
18
19
20
21
22
23
24
25
26
27
28
29
30