Influenza A subtype causing cough, fever, ICMR experts say; IMA advises against indiscriminate antibiotic use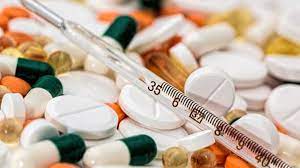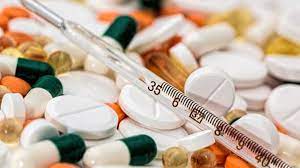 To avoid severe cough and fever in the country, ICMR has suggested several measures including washing hands regularly and not spitting in public places. ICMR said that if anyone has symptoms of the disease, then they should wear a mask and avoid crowded places. Follow simple precautions like covering your mouth and nose while sneezing and coughing. Take plenty of fluids in viral fever, and avoid touching your eyes and nose. Avoid shaking hands with people during this time. Do not take antibiotics or other medicines without a doctor's advice.
The association has asked doctors to prescribe only symptomatic treatment while avoiding antibiotics. The IMA statement said that right now people start taking antibiotics like azithromycin and amoxiclav, and stop them immediately when they feel better. This needs to be stopped. It increases antibiotic resistance, which means that when it is really needed, it will not work due to resistance. The most commonly misused antibiotics are amoxicillin, norfloxacin, oprofloxacin, ofloxacin and levofloxacin. They are being used to treat diarrhoea and UTI. We have already seen the widespread use of azithromycin and ivermectin during corona, this has also led to resistance. It is important to rule out infection before prescribing antibiotics. Meanwhile, the Indian Medical Association IMA has also issued an advisory against the indiscriminate use of antibiotics amid rising cases of cough, cold and nausea across the country. It states that such seasonal fever will last for five to seven days.IMA's Standing Committee on Anti-Microbial Resistance said that in most cases the fever resolves within three days. However, the cough may persist for up to three weeks. Viral cases have also increased due to air pollution. The committee said that it mostly occurs in people below 15 years and above 50 years of age. It causes upper respiratory infection with fever. A major reason for the problem of a persistent cough or sometimes fever is caused by the H3N2 subtype of Influenza-A. This problem has been persisting in the country for the last two-three months. Experts of the Indian Council of Medical Research ICMR have attributed this to sub-type H3N2 of Influenza-A.ICMR scientists say that H3N2 has been a threat to public health for the last two-three months. Compared to other subtypes, more people affected by it are hospitalized. They have also issued a list of do's and don'ts for people to protect themselves from the virus.
Please follow and like us: