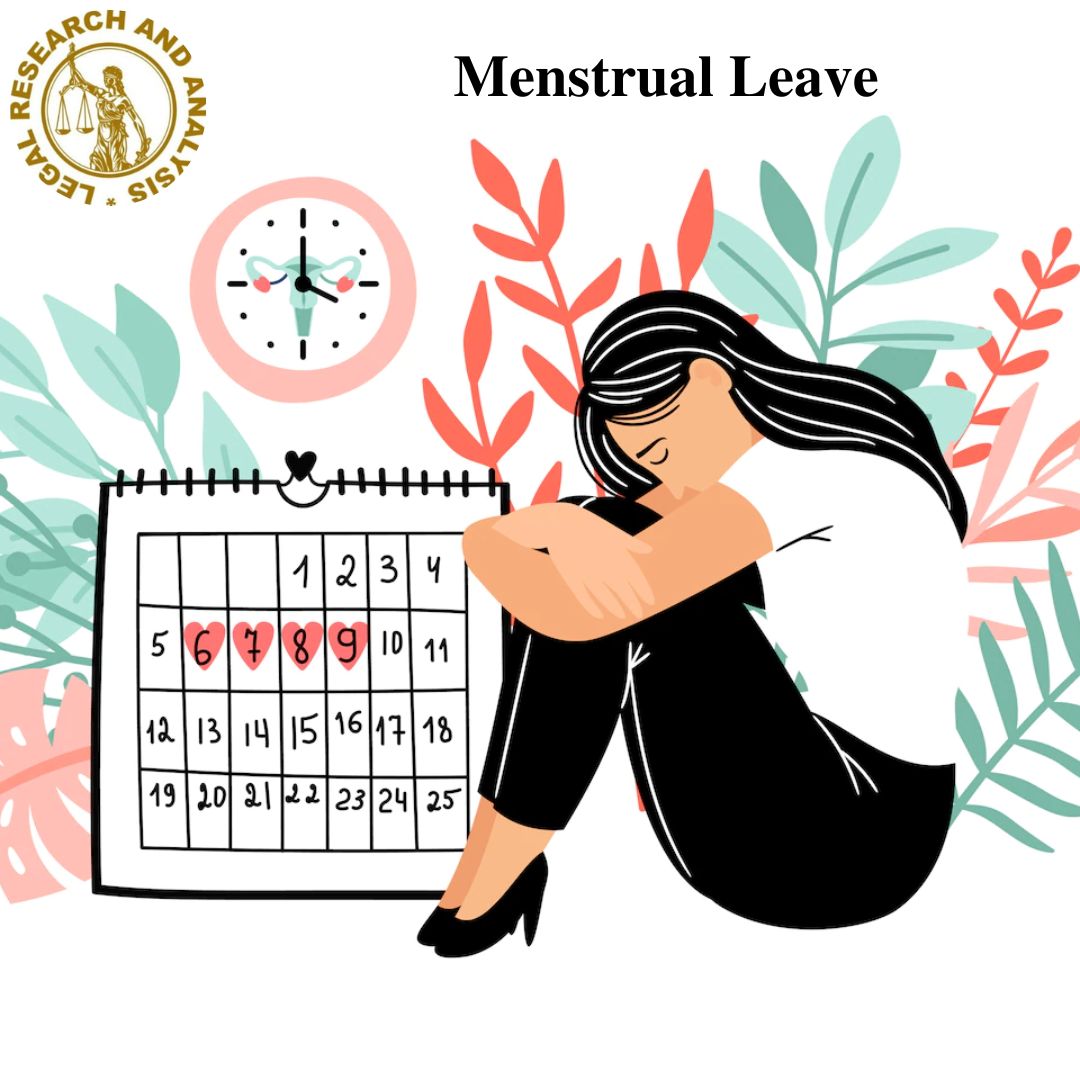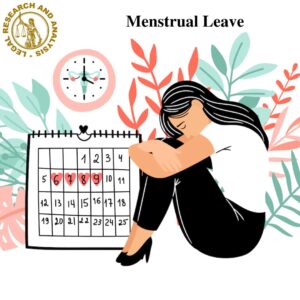 Menstruation is a natural, healthy biological activity that affects half of all people, but it is rarely given the care it needs because of unjustified guilt, illiteracy, and poverty. On the first day of their periods, more than half of all female employees experience excruciating cramps, pain, and anguish.
A start in the right direction might be a law forcing all employers to offer menstrual leave, also known as period leave. We must comprehend the differences between men's and women's perspectives on menstrual leave in the workplace. It's crucial to learn how the employees felt about the leave. The concept of first-day-of-period leave is crucial to this issue.
"Agreed, with hard work and persistent effort it is indeed possible for women to do the same things and gender doesn't necessarily deter us from setting professional goals. But periods sometimes do"- Indira Nooyi, – Chief Executive Officer of Pepsico.
It's a fact of nature that a woman's body is healthy because of the menstrual cycle. No matter what, it is accompanied by anxiety and agonizing suffering. Menstrual symptoms, which unquestionably affect a woman's appearance, can include sickness, fever, shortness, lack of fixation, sluggishness, impaired energetic management, etc. Every woman who works must deal with the pain of her period. An effective and calming idea is menstrual leave as medical-legal assistance. While for some women the menstrual cycle may be a painless and natural occurrence, for others it might be accompanied by crippling illnesses including PCOS, PCOD, and ovarian cysts, among others. However, there are no current governmental initiatives to meet this demand. Today, women work in almost every sector of the economy, and their performance is on a level with men's. However, the challenges working women face during their periods continue to be a major barrier to their effectiveness. Women's physical and emotional health is negatively impacted by the excruciating agony they go through during that period. Periodic vaginal bleeding associated with menstruation can reduce a woman's productivity by resulting in health difficulties and other issues if it is not adequately controlled. To achieve a more gender-equal society, we must recognise the importance of menstruation for women.
International Scenario of Menstrual Leave Policy
After the First World War, Communist Russia implemented menstrual leave for the first time. The Russian system was being used for a long time during the 1920s-women labourers requested that it be stopped because it wasn't required, and this resulted in businesses preferring 'less expensive' and 'more solid' male staff (occasionally terminating female specialists and replacing them with men).
Japan made menstrual leave a public strategy straight after World War II. In the mid-1950s, Indonesia and South Korea (then a part of the Japanese Empire) took appropriate measures. East Asian menstruation leave policies have been defended since the 1970s on the basis that they help women who have excruciating period pain or significant leaking rather than emphasising population fertility. For instance, Taiwan established the Gender Employment Act in 2002, allowing women with severe menstruation symptoms to request one day of leave per month. Some nations offer unpaid menstrual leave, and others have programmes to make up for it. Many nations offer paid period leave since one in five women experience severe monthly discomfort that interferes with regular activities, including the following ones:
a) In Indonesia, menstrual leave lasts for two days each month; b) South Korean women receive compensation for any unused menstrual leave; c) Three days each month that are not included in sick leave in Taiwan. The Taiwanese Act on Gender Equality in Employment was amended to include a menstruation leave clause in 2002, enabling female representatives to request this time off; d) In Zambia, women are allowed one day off each month; e) In 2017, Italy introduced a Menstruation Leave Strategy bill in the parliament, requiring employers to offer three paid days each month to female employees who experience painful periods, provided that the employees submit a clinical statement from a specialist; f) Under Japan's Menstruation Leave law, any female professional may take time off from work if she is having very uncomfortable menstruation.
The majority of European countries, including France and Spain, have not followed Sweden's lead in requiring paid menstrual leave as of 2016. Every woman in the United States is said to have a fundamental right to menstruation privacy, which gives her the freedom to relax while knowing her body is getting the finest care possible. The Women's Health Leaves Act, which has been in effect in the US since 1993, requires employers to provide women with 6 weeks of paid or unpaid leave every 12 months unless there are special circumstances. However, it is not a requirement for employers to offer to leave in addition to their healthcare benefits. Following these countries' examples, a lot of businesses in India now permit female employees to take one or two days off during their periods. The execution of this strategy was ordered by the Indian Supreme Court in 2001. Women have historically had their fundamental rights violated at work. Nowadays, many organisations follow these nations and permit female employees to take one or two days off during their period.
The period leave programme has undergone extensive research as a concept in several countries, including Sweden, Israel, and even India, where it has been introduced for nurses and doctors. No excuse can be offered for not introducing a similar programme in colleges and universities.
Current Scenario of Menstrual Leave Policy In India
Nearly 30 years ago, Bihar made menstrual leave available to government workers. However, no impact assessment research has ever been done on how it affects women's involvement in the workforce. The Indian Parliament rejected Ninong Ering's (ex-Loksabha MP of Arunachal Pradesh) Menstruation Bill, 2017, a private member's bill that called for a two-day menstruation break, during one of the sessions. was the first group in the nation to support this strategy, but it was eventually removed and the problem was dubbed an "unclean topic."
In 2017, Mumbai-based digital media startup Culture Machine announced that it will give its female employees a day off on the first day of their menstruation. It was the first group in the nation to endorse this strategy. As its first attempt, this company has since 2015 made menstrual pads available. Wet And Dry, is a New Delhi-based company that sells feminine care products. It grants its female employees two days of paid time off. According to medical advice, female employees are given two days off each month to ensure that they are pain-free and comfortable while working. Additionally, if someone is interested, they can choose to work remotely. Swiggy made a positive move by establishing a programme that pays for its female delivery partners. The company that delivers food online declared that it will give its menstrual staff two days off. Gozoop Online Pvt Ltd, a Mumbai-based digital marketing company, Following Culture Machine, it gave its female staff compensated menstruation leaves. On the first day of
the period, it offers a leave. Horses Stable News is a Bengaluru-based startup with at least 60% of its personnel being female. Menstruating women are given two days of absence each month in addition to a $250 allowance for their requirements. Magzter, a Chennai-based digital magazine platform gave its female employees a day off on the first or second day of their menstrual cycles, following Culture Machine's lead. IndustryARC, the Hyderabad-based business specialises in research and strategic consultancy. It established a policy for menstruation staff and provided them with one or two days of paid time off during their cycles. Campus 365, a Delhi-based business has started offering period leaves to its female employees. Only a few businesses have followed Zomato's lead in providing all of its female transgender employees with two days of paid vacation time each month. Zomato was among the first to do so.
The Supreme Court of India argued in favour of women getting menstruation leave so they can take care of their health and families in the famous case of S. L. Bhagwati vs. Union of India and Ors. Women have been entitled to this basic right since 1992, but a large number of businesses still do not.
Menstrual leave, sometimes known as "period leave," has been requested for female students and working women throughout India in a public interest litigation that was brought to the Supreme Court on January 10, 2023. This case was brought by attorney Shailendra Mani Tripathi. Improved working conditions for women are undoubtedly possible with menstrual leaves. As per the attorney, we can avoid the anguish of having to travel and stay at the desk throughout business hours while bleeding, the frequent trips to the bathroom, the constant monitoring for stains, and more. However, will menstrual leaves assist or harm women? Dysmenorrhoea, one of the most common menstruation illnesses, is thought to afflict 80% of all women at some point in their life. Young women with dysmenorrhea may experience pain on one side of the pelvis, followed by uterine contractions as the menstrual cycle begins. Lower abdomen pain, constipation, and/or diarrhoea are additional dysmenorrhea symptoms that women may encounter as they age.
Period Leave: A beginning has been made, yet there are obstacles.
Even though some Indian universities and organizations have become more period-friendly, challenges still exist, hence simply implementing a period leave policy is insufficient.
One of the staff members used to ride her scooter through rain, hail, and sunshine until the food delivery aggregator Zomato implemented a paid period off policy in 2020. She had to travel until approximately one in the morning in the Badlapur area near Thane, despite the whims of the weather, via dimly lighted motorways and empty residential neighbourhoods. The restrooms are hardly ever present. The majority of restrooms along the way are exclusively for men, and staff members like her are often too bashful or afraid to ask to use the restroom at most restaurants. The restaurateurs frown upon it and don't support it either. Regarding her use of period leave, one of the employees says. Zomato announced, in August 2020, that its female and transgender employees would be able to take up to ten days of paid period leave a year as part of an effort to eradicate "menstrual stigma"
While few in Kerala have made a start, most Indian campuses are not period-friendly. In the past month, the Cochin University of Science and Technology (CUSAT) has permitted its students to take up to 2% more leave per semester for menstruation needs. Soon after, Pinarayi
Vijayan, the chief minister of Kerela, said that all colleges and universities that fall under the department of higher education would be able to offer female students menstruation leave.
The Women and Child Development and Education Ministries have also received a message from the Jamia Millia Islamia students' union body requesting a "menstrual benefit leave." "You might wonder why students need their menstrual leave. But even a minor period ache carries a great deal of stigma. While some students drive 20 kilometres to get to college, other students lose consciousness due to period pain.
According to one of the pupils, the condition of the restrooms in metro stations is, to put it mildly, extremely unclean. A University College, London study that linked period discomfort to a heart attack in terms of severity was used in a recent Supreme Court PIL asking for menstrual leave for students and working women in India. But can women ever confidently request period leave at work where they must stealthily take sanitary items to the bathroom if they're lucky enough to have one? After all, it could be seen as a sign of weakness, and male coworkers are quick to attribute any emotional outburst to "that time of the month." Additionally, there is the unsettling possibility of HR monitoring your cycles.
Others claim that simply implementing a period leave policy is insufficient. Even maternity leave continues to be made fun of as a getaway for future mothers. Not many offices have pristine, hygienic restrooms. In a government office, there may be 50 ladies using one restroom at once. Therefore, in addition to the fact that we require time off, these structural and mental shifts are also necessary.
Few companies, especially those in HR, have a majority of female employees, making it simpler to apply for the one day of permitted menstrual-related work-from-home time. Not every woman who menstruates is the same, it is crucial to remember this. Some of them have no pain at all during their periods, while others use five to six medicines for significant disorders including dysmenorrhea, PCOS, or endometriosis. What happens if someone truly gets sick if these challenging days are used as sick time? People who argue against period leave by claiming that it "medicalizes" a natural biological function are speaking from a position of privilege.
The entire discussion surrounding menstrual leave is elitist and ignores the significant contribution made by women to the informal economy. Does a construction or agricultural worker request a leave of absence? They seem to be pain-free. But are we representing these women?- Founder of the Menstrual Health Alliance and the Global Menstrual Collective's organiser in India, Arundati Muralidharan.
According to Lok Sabha, there is no current plan for paid leave. The government hasn't thought about requiring paid menstruation leave in all workplaces. According to the Minister of State for Health Bharati Pravin Pawar. In a written response, she stated that menstruation is a natural physiological occurrence and that the majority of cases of severe dysmenorrhea or comparable complaints were treatable with medicine in women and girls.
Conclusion
Employers need to implement menstrual leave policies in organisations so that women can take the necessary time off each month to recover and maintain their physical and mental health. Our culture is not foreign in its conception or application of menstrual leaves. To put it simply, it requires more use, acceptance, and normalisation. It's not just women who worry about their menstrual cycles. Women's menstrual periods are unpleasant times in their lives. Many women
report stomach pains, terrible backaches, lasting limb pain, mood swings, and nausea. A woman experiences one or more menstrual symptoms during those five to seven days of the month. Even though they are necessary, periods might throw your schedule off and make you want to stay under a blanket all day. If the discomfort persists as a constant companion for the first two days, many women even lose the need to eat. A woman's ability to work at full capacity is compromised by persistent nausea and pain in her back, legs, and belly. The body's physical and mental states battle against the excruciating cramps that make it difficult to perform to the best of one's ability consistently.
Therefore, allowing menstruation staff to take time off is a policy that deserves appreciation. It is advantageous to both the company and the employee. A couple of days off can help someone recover from cramping and motion sickness. They are more productive as a result, which helps the business thrive.
Please follow and like us: