National Green Hydrogen Mission; A Positive Disruption in India's Fossil Intensive Energy Sector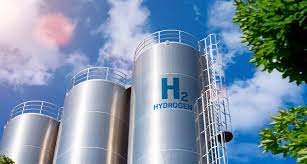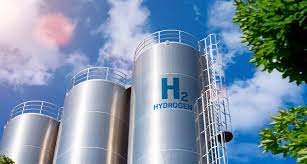 The Independence Day speech of the year 2021 by our Prime Minister made a resounding
announcement of India's future endeavor to undertake a 'Green Hydrogen Mission' with a view to making India self-reliant in the energy sector.
The first concrete step in relation to this ambitious plan came on 4th January 2023 when Union Cabinet gave the green signal to the 'National Green Hydrogen Mission'. The entire mission shall be streamlined under the auspices of the Ministry of New and Renewable Energy (MNRE).

HYDROGEN AS A FUEL AND ITS TYPES
Hydrogen is a clean molecule existing in fusion with other elements. When hydrogen is
obtained from fossil fuels, we term it as Grey Hydrogen while when hydrogen extraction,
though taking place from fossil fuels but in the process carbon dioxide is captured in
underground storage, it is termed as Blue Hydrogen. The latter leads to low carbon emissions
in contrast to the former. Then there is Green Hydrogen which does not give out carbon
emissions as it is undertaken by the process of electrolysis which splits water into hydrogen
and oxygen, electrolysis here is carried out by employing renewable sources of energy like
wind energy, solar energy etc.

GREEN HYDROGEN- WHY SEEN AS A PANACEA TO END INDIA'S ENERGY
WOES?
Since the onset of the Russia- Ukraine war, it has been, time and again on many international
forums, reiterated by our Foreign Minister as well Minister of Petroleum and Natural
Gas, India is largely dependent on fossil fuel imports to fulfil its energy requirements.
The Green Hydrogen Mission is seen as having a huge potential to reduce India's
dependency. This mission is expected to generate a whooping USD 18-20 billion green
technology market in India, thereby not only having the potential in reducing India's fossil import but also making India an export hub of Green Hydrogen. It is also seen as a source of
employment generation opportunities. As per government figures available in Press
Information Bureau's (PIB) website, this mission is expected to generate more than six lakh
jobs.
Green Hydrogen is having much utility in industries like the steel and iron industry, the petrochemical industry and the chemical industry in the manufacturing of many fertilizers and ammonia apart from being used in locomotives like trucks, buses, ships, railways etc. It can be stored in order to meet the future energy demands of our growing population. Another hope this mission ignites is to help India accomplish its ambitious climate change goals under Paris Climate Agreement. It can help India in reducing its carbon emissions by 45% from the levels existing in 2005, by 2030 Thus, this mission can be a game changer in attaining India's Nationally Determined Contributions (NDCs) well before the designated time.

HICCUPS IN THE WAY OF THE GREEN HYDROGEN MISSION
Presently, Green Hydrogen production approximately costs rupees 350-400 per kilogram. To
make it a viable energy source, the cost of production has to be brought under rupees 100 per
kilogram. Infrastructure development, in the form of hydrogen refuelling stations and the set up of hydrogen supply pipelines, has to be accelerated to make this mission transform from being a blueprint to a full-fledged successful energy model significantly replacing conventional
sources of energy. Government, by using incentives be it subsidy or tax credit, can play an
important role in paving way for the production and adoption of Green Hydrogen not only by
industries but by other masses as well.

HOW COMPANIES ARE ENTHUSIASTICALLY GETTING ON MISSION GREEN
HYDROGEN BANDWAGON
Many companies, be they government or private, have undertaken concrete steps to make India a hub of Green Hydrogen. National Thermal Power Corporation (NTPC) has set a target to
reduce the production cost of green hydrogen below USD 2 per kilogram by using US-based
Bloom Energy's electrolysers. ACME Group, a renewable energy developer in India has got
on board with Rajasthan Government to set up the world's maiden integrated green hydrogen plant at Bikaner. Many other corporate players like ReNew, Larsen & Toubro, and Reliance Industries apart from the state-owned Gas Authority of India Ltd., and Indian Oil Corporation have set the wheels of this ambitious project in motion. Government is allotting lands, providing a faster single clearance window to approve Green Hydrogen projects to spearhead this mission.
There are almost negligible instances when economic and environmental goals converge, and
this mission is implanting in us such kind of hope wherein not only can we have a robust
economy but can be blessed with a healthy environment too. The mission has begun with full
force and as they say, "Well begun is half done", rest it would be pertinent to observe and
measure the outcomes of these Green Hydrogen projects in the upcoming years
Please follow and like us: