Article 28: Right to a Free and Fair World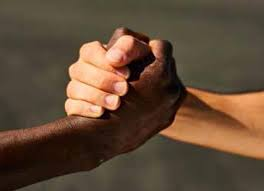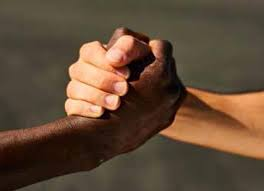 Introduction
In today's globalized society, the pursuit of a free and fair world stands as a fundamental objective for societies worldwide.
Article 28 of the Universal Declaration of Human Rights emphasizes the importance of this goal, recognizing the right of individuals to live in a world that upholds principles of equality, justice, and transparency.
This article examines the significance of Article 28, exploring its implications and the steps needed to ensure a free and fair world for all.
I. Understanding the Right to a Free and Fair World:
The right to a free and fair world encompasses various dimensions, ranging from political processes to social and economic spheres. It acknowledges the importance of equal access to opportunities, resources, and participation in decision-making processes. This right emphasizes the elimination of discrimination, corruption, and arbitrary exercise of power, promoting an inclusive society where everyone can thrive.
II. Promoting Equality and Justice:
A crucial aspect of creating a free and fair world lies in promoting equality and justice. This involves ensuring that every individual, regardless of their background, enjoys equal rights, opportunities, and treatment under the law. Discrimination based on race, gender, religion, or any other factor should be eliminated, fostering a society that values diversity and inclusion. By implementing and upholding robust legal frameworks that protect individual rights, societies can lay the foundation for a fair world.
III. Upholding Transparency and Accountability:
Transparency and accountability are vital in maintaining a free and fair world. Governments, institutions, and individuals should be held accountable for their actions and decisions. Openness in governance, access to information, and a free press are crucial components that contribute to transparency. When people have access to reliable information, they can make informed choices and hold those in power accountable for their actions, ensuring fairness in decision-making processes.
IV. Ensuring Democratic Participation:
Democratic participation is the cornerstone of a free and fair world. It implies the inclusion of all individuals in the decision-making processes that shape their lives. People must have the right to express their opinions freely, assemble peacefully, and engage in political activities without fear of reprisal. Genuine participation involves creating platforms for dialogue, fostering civic education, and empowering marginalized groups to ensure their voices are heard and considered.
V. Cooperation and International Relations:
Article 28 recognizes the need for international cooperation to achieve a free and fair world. States must collaborate to establish mechanisms that promote mutual respect, dialogue, and peaceful resolution of conflicts.
Respect for national sovereignty, coupled with the recognition of the shared responsibility for global well-being, is essential for fostering a just and equitable international system.
Cooperation and international relations play a crucial role in addressing global challenges and promoting human rights. By working together, nations can pool resources, expertise, and efforts to tackle issues such as poverty, climate change, and conflict.
Multilateral organizations and forums provide platforms for negotiation, consensus-building, and the formulation of collective strategies to address these challenges and uphold the principles of Article 28.
Challenges and Progress:
While the realization of a free and fair world is a complex task, progress has been made over the years. International treaties, conventions, and organizations have been established to uphold human rights and promote equality.
Efforts are being made to address global challenges such as poverty, climate change, and conflict, which hinder the attainment of a just world. However, further commitment, collaboration, and sustained action are needed to overcome the existing barriers and ensure the full realization of Article 28.
Conclusion
Article 28 of the Universal Declaration of Human Rights outlines the right to a free and fair world, emphasizing the principles of equality, justice, transparency, and democratic participation. Achieving this objective requires collective efforts from governments, institutions, and individuals worldwide.
By promoting equality, upholding transparency and accountability, and ensuring democratic participation, we can work towards creating a world that is free and fair for all.
In an era marked by globalization and interconnectedness, recognizing and safeguarding the right to a free and fair world is paramount. It is through the commitment to these principles that we can build inclusive societies, reduce inequalities, and empower individuals to reach their full potential.
By adhering to the principles outlined in Article 28, we pave the way for a brighter future, where justice, equality, and transparency prevail. Let us strive together to uphold and protect this fundamental human right for the betterment of humankind.
The vision of a free and fair world enshrined in Article 28 requires continuous efforts and the engagement of all stakeholders. It is through collective action, commitment to human rights, and sustained advocacy that we can create a world where every individual can enjoy their rights and contribute to a just and equitable society. By upholding the principles of Article 28, we lay the foundation for a brighter future for generations to come.
Bibliography:
Universal Declaration of Human Rights. United Nations, www.un.org/en/about-us/universal-declaration-of-human-rights. Accessed 20 May 2023.
Please follow and like us: