Supreme Court Refuses To Consider Individual Grievances, Allows Petitioners To Make Representations Before Centre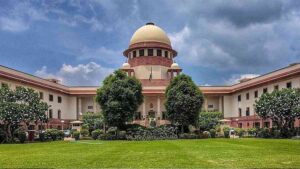 The Supreme Court of India has recently refused to consider individual grievances and instead allowed petitioners to make representations before the Centre. This decision is a major step forward in ensuring that citizens have access to justice without having to go through lengthy court proceedings.
The ruling was made after considering several petitions filed by individuals who were seeking relief from various issues such as land disputes, medical negligence, police harassment etc.
This ruling is an important milestone for citizens as it will enable them to access justice faster and more efficiently than ever before. It also means that they do not need to wait for long periods of time or pay hefty legal fees while pursuing their cases in courts which can be both costly and time-consuming processes at times.
Additionally, this decision helps protect vulnerable populations such as women and children who are often unable or scared of approaching the judiciary due to the complex procedures involved with filing a case in court.
Finally, this judgment reinforces the idea that people should be able to use all available resources including government agencies like the Central Government when seeking redressal from any issue they may face instead of being limited to solely relying on judicial intervention.
This judgement sets an example for other countries where there are similar problems related to accessing timely justice, especially those belonging lower socio-economic strata. Allowing petitioners to represent themselves directly before the central government could prove a useful tool in providing quick resolution to many grievances faced by different sections of society today
The High Courts have been asked to respond to the Supreme Court's request that proceedings against current and former MPs/MLAs be tried more quickly, as suggested by amicus curiae Senior Advocate Vijay Hansaria.
A bench made up of CJI DY Chandrachud and Justice PS Narasimha stated during the hearing that the court would only be able to address the issue of accelerating the trial of legislators in a systematic manner when it had enough information regarding the backlog of cases and the workload of the judges.
The bench instructed all high courts to reply to the amicus curiae's 17th report, which was submitted on November 17, 2022. Hansaria said that despite the Supreme Court issuing a number of instructions periodically to speed up the trial, the desired result has not been obtained. As a result, The following was recommended by Hansaria:
1. Only cases involving MPs and MLAs will be heard by the courts; all other cases will not be heard.
2. Trials under section 309 CrPC will be held in chronological order.
3. The High Court or the Principal Sessions Judge of the relevant district will assign the necessary work.
Judge PS Narasimha raised his concerns about the ideas and stated that since there are only so many judges in the Indian system, dealing with specific matters would essentially mean that the courts would not be taking up any other cases.
The controversial decision by the union administration was affirmed by the top court almost three months ago on the first working day of the new year, by a 4:1 majority. The judges who made up the Constitution Bench were S Abdul Nazeer, BR Gavai, AS Bopanna, V Ramasubramanian, and BV Nagarathna. They were hearing a group of 58 petitions that contested the November 8 circular, which in effect removed 86% of the currency in circulation overnight.
Specified Bank Notes Cessation of Obligations Act, 2017, which was subsequently promulgated, and the centre's notification were both upheld by the majority of the court, however, Justice Nagarathna was the lone dissenting vote. She asserted that despite having good intentions, demonetisation had to be ruled illegal on strictly legal grounds.
Please follow and like us: