Susan Bennett, who was the original voice behind Siri didn't even know her voice was being used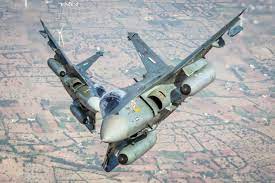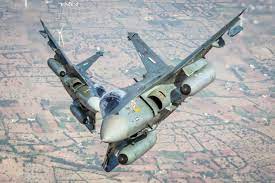 The voice behind the iconic Siri assistant which is also known for helping millions of people with various tasks and questions was actually a complete surprise to the women who in actual sense delivered it. The lady named Susan Bennett, a voice actress from Atlanta, Georgia had no idea that her voice would be used as the voice of Siri when she for the very first time recorded the audio back in 2005. Bennett's career as a voice actor began in the 1970s when she was working as a backup singer for various artists including Roy Orbison and Burt Bacharach. She soon started doing voiceover work for commercials and other related projects and her career took off from there. By the time Apple approached her in 2005 to record some voiceover work she had already established herself as one of the most sought-after voice actors in the industry.
At the time Apple was working on a new project that would eventually become known as Siri. The software was designed to be an intelligent personal assistant that could answer questions and perform tasks for users. But before the software could actually be released in the public domain it needed a voice. Apple turned to Susan Bennett, who was asked to record a series of phrases and sentences that would later be used to create Siri's voice. Bennett agreed to do the work but at that time she had no idea what the recordings would be used for. She assumed that they were part of a new project that Apple was working on but she was unaware of the specifics. It wasn't until years when Siri was released as a part of the iPhone 4s in the year 2011 that Bennett realized what had happened.
When Siri was first released it quickly became a sensation. Millions of people around the world started using the software to get their questions, set reminders as well as perform other related tasks. But despite the popularity of Siri, Susan had no idea that her voice was being used in such a way until one of her co-workers called and asked about the same. Her friend contacted her and told her that she sounded like Siri and she even knew about the software. Whereby after doing some research Bennett realized that her voice had indeed been used as the basis for Siri's voice. She listened to the recordings of the software and was amazed at how closely the voice resembled her own. But despite her surprise, Bennett didn't feel any resentment or anger towards Apple for using her voice without her permission. She said instead she was fascinated by the technology and the way her voice had been used to create such popular software. In interviews, Bennett has spoken about how proud she is to have been part of the creation of Siri even if she didn't know it at the time. She has also expressed her admiration for Apple and the way the company has been able to use technology to connect people and make their lives easier.
Since the release of Siri, Bennett's life has changed in many ways. She has become kind of a celebrity and people often recognize her voice when she speaks in public. She has also continued to work as a voice actor providing voices for a wide range of projects including commercials, video games and animated films. Despite the unexpected nature of her involvement with Siri, Bennett has embraced the experience and the opportunities it has brought her. Her story is a testament to the power of technology to bring people together and to the unexpected ways in which our talents and skills can be used to make a difference in the world.
Please follow and like us: