The Contribution of Women to the Creation of India's Constitution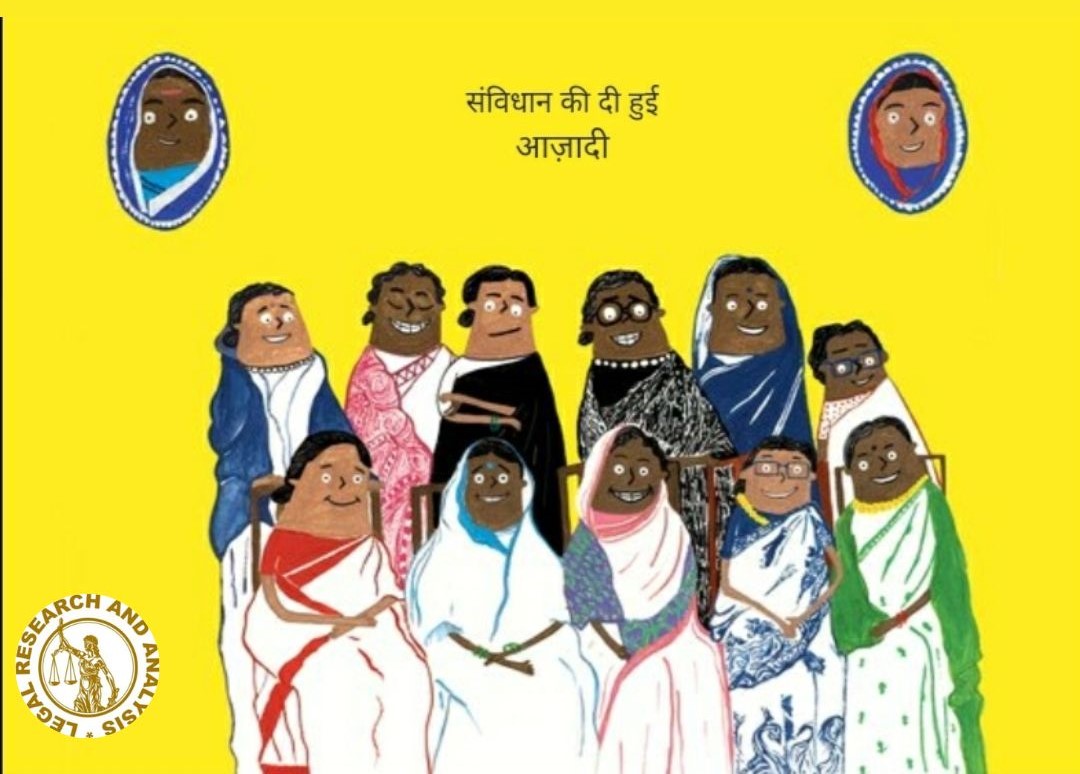 Introduction
India is celebrating 73 years as a republic. The Indian Constitution went into effect on January 26, 1950. Dr BR Ambedkar, the Father of the Constitution, could not have moulded it without the essential input of 15 women among 389 constituent assembly members. Meet some of India's most progressive and influential voices, about whom we rarely speak, and without whom our constitution may not have been inclusive.
Isn't it strange that in the early days of Indian politics, the idea of women being political equals to males was the norm rather than the exception? Even when formal views threatened to sneak in and undermine equal suffrage, the Indian polity stood firm in its belief in fundamental human rights.
History
We are still debating the proportion of women in our state legislatures and Parliament, as well as who belongs and who does not, almost a century after the Indian provincial legislatures passed a resolution granting equal suffrage (the women's movement in India had been fighting for suffrage since 1917).
A newly established constituent assembly began in December 1946 to discuss and design a constitution for a soon-to-be independent India. The discussion lasted for two years, eleven months, and seventeen days. It was an unprecedented enterprise that would test a nation's capacity for self-government. 15 women out of the 299 assembly members left their mark on the formation of the republic by being elected or chosen to represent their provinces. They could make their equality known and create a republic that was politically balanced from the assembly.
Most notable Indian women who made contributions to the Indian Constitution
These 15 women are largely unknown. They were political figures, suffragettes, lawyers, reformers, and freedom fighters. Since 1917, several of them have participated in feminist movements and are members of women's groups. During the Simon Commission protests and the Dandi March, they spent time in jail. They spoke out during the assembly in favour of an independent judiciary, against reservations, and for minority rights.
Durgabai Deshmukh, Rajkumari Amrit Kaur, Begum Aizaz Rasul, Renuka Ray, Purnima Banerji, as well as well-known figures like Sarojini Naidu and Vijayalakshmi Pandit, are among the women whose statements can still be found in archives. The mother of Captain Lakshmi Sahgal, Ammu Swaminathan, who is better known as Ammu Swaminathan, expressed her dissatisfaction with the length of the constitution and wished they had created one that could be quickly folded into a pocketbook. The national anthem, Saare Jahan Se Achcha, and Vande Mataram were all sung by the group under Sucheta Kriplani's direction.
15 women who fought for a republic that would be shaped by both men and women
One of the fifteen, Dakshayani Velayudhan, was from the Pulaya group in Cochin and was among the first women in her family to receive an education and wear an "upper cloth." The only Dalit woman elected to the Constituent Assembly, she was the first. She and Dr Ambedkar raised a lot of caste-related problems during the Assembly debates. She was also the committee member who was the youngest at 34.
Hansa Jivraj Mehta, an elected official from Bombay, served on the Advisory Committee, the Provincial Constitutional Committee, and the Fundamental Rights Sub-committee. Mehta handed the national flag to the legislature on August 15, 1947, just after midnight, on behalf of the "ladies of India"—the first flag to fly over an independent India. She and Rajkumari Amrit Kaur worked for the Uniform Civil Code and created the Indian Women's Charter of Rights and Duties (UCC). She identified as a feminist and actively participated in the women's movement that fought for the Devadasi system, the Sarda Act, greater educational possibilities for women, and personal law reforms.
Ammu Swaminathan, who was elected from the Madras Constituency, allied with Ambedkar on several caste-related issues and strongly supported its abolition. Because she belonged to an upper caste, Ammu understood the negative effects of caste and even criticized Jawahar Lal Nehru for his response to Panditji, which she regarded as an example of superior class dominance.
The only Muslim woman in the group of fifteen, Begum Aizaz Rasul, was chosen to represent Uttar Pradesh on the Indian Constituent Committee. She was one of the few women who successfully ran for election from a non-reserved seat and was elected to the U.P. legislative assembly. She comes from a family of powerful taluqdars in Oudh (UP). She was always involved in politics during her lifetime. In 1952, she won a seat in the Rajya Sabha. She served as the Minister for Social Welfare and Minorities from 1969 until 1971. She received a Padma Bhushan in 2000 for her services in social work.
The only female member of the Panel of Chairmen in the Constituent Assembly was Durgabai Deshmukh. She was instrumental in the passage of numerous social welfare policies. She also suggested that Hindustani (Hindi + Urdu) be designated as India's national tongue.
Kamla Chaudhary struggled to complete her education despite coming from a wealthy Lucknow family. She was among the most active female participants in the 1930 Civil Disobedience Movement. She was imprisoned by the British authorities multiple times. She was appointed vice president during the 54th Congress meeting in Meerut in 1946. She served in the Constituent Assembly from 1947 to 1952. In addition to being a prolific writer, she also wrote extensively about issues such as gender inequality, the exploitation of peasants, and the hardships of widows in society.
Feminist Leela Roy frequently demonstrated and fought for what was right. She devoted herself to social work and education for girls from an early age, promoted career training, and emphasized the importance of girls learning martial arts so they can protect themselves. She established a lot of institutions and schools for women over the years.
Malati Choudhary was a socialist whose fight for morally righteous behaviour extended beyond winning the country's freedom. She was imprisoned for her protests against Indira Gandhi's imposed Emergency.
Purnima Bannerjee was one of the most determined women elected from Allahabad, Uttar Pradesh (now Prayagraj), and she made significant contributions to rural involvement. She participated in the Quit India Movement and the Salt March, and as a result, she was put in jail.
Rajkumari Amrit Kaur, who founded the All India Institute of Medical Science and pushed for its autonomy, is from the princely state of Punjab. She was adamantly pro-involvement of women in sports, medicine, and health. She founded the Tuberculosis Association of India, the Central Leprosy and Research Institute, served as vice-chair of the League of Red Cross Societies Board of Governors, and chaired the St. John's Ambulance Society Executive Committee.
West Bengal native Renuka Ray was a fervent supporter of gender parity. Renuka argued in favour of a unified personal law code by pointing out the unfairness of Indian women's status.
One of the most recognizable names from the drafting committee is perhaps Sarojini Naidu. She is frequently referred to as the "Nightingale of India." She was the first Indian woman to hold the positions of governor of a state and president of the Indian National Congress. She was noted for her literary talent and was elected as a member of the Royal Society of Literature in addition to her outstanding work in women's empowerment.
Sucheta Kriplani came from present-day Haryana and is celebrated for her pivotal role in the Quit India Movement in 1942. She was also responsible for establishing the WWomen'sWing in the INC in 1940. She was the first woman Chief Minister of India when she took over the office from Chandra Bhanu Gupta (Uttar Pradesh) in 1963.
Vijaylakshmi Pandit was the sister of Jawahar Lal Nehru her political career had started early and she served a total of three jail sentences under British rule. She was appointed as the first woman and became the first Asian to be elected President of the U.N. General Assembly in 1953.
Anne Mascarene was one of the first women to join the Travancore State Congress and became the first woman to be part of the Travancore State Congress Working Committee. She was one of the leaders of the movement for independence and integration with the Indian nation in the Travancore State.
Conclusion
In conclusion, we can state that women have been gracefully overcoming every challenge for several years now, and these 15 women serve as excellent examples for modern-day women. Their labour and sacrifice have had an undeniable and eternal impact on the nation and the world, and this should never be overlooked.
Please follow and like us: