Twitter's Blue Tick Policy Update: How to retain your Blue Tick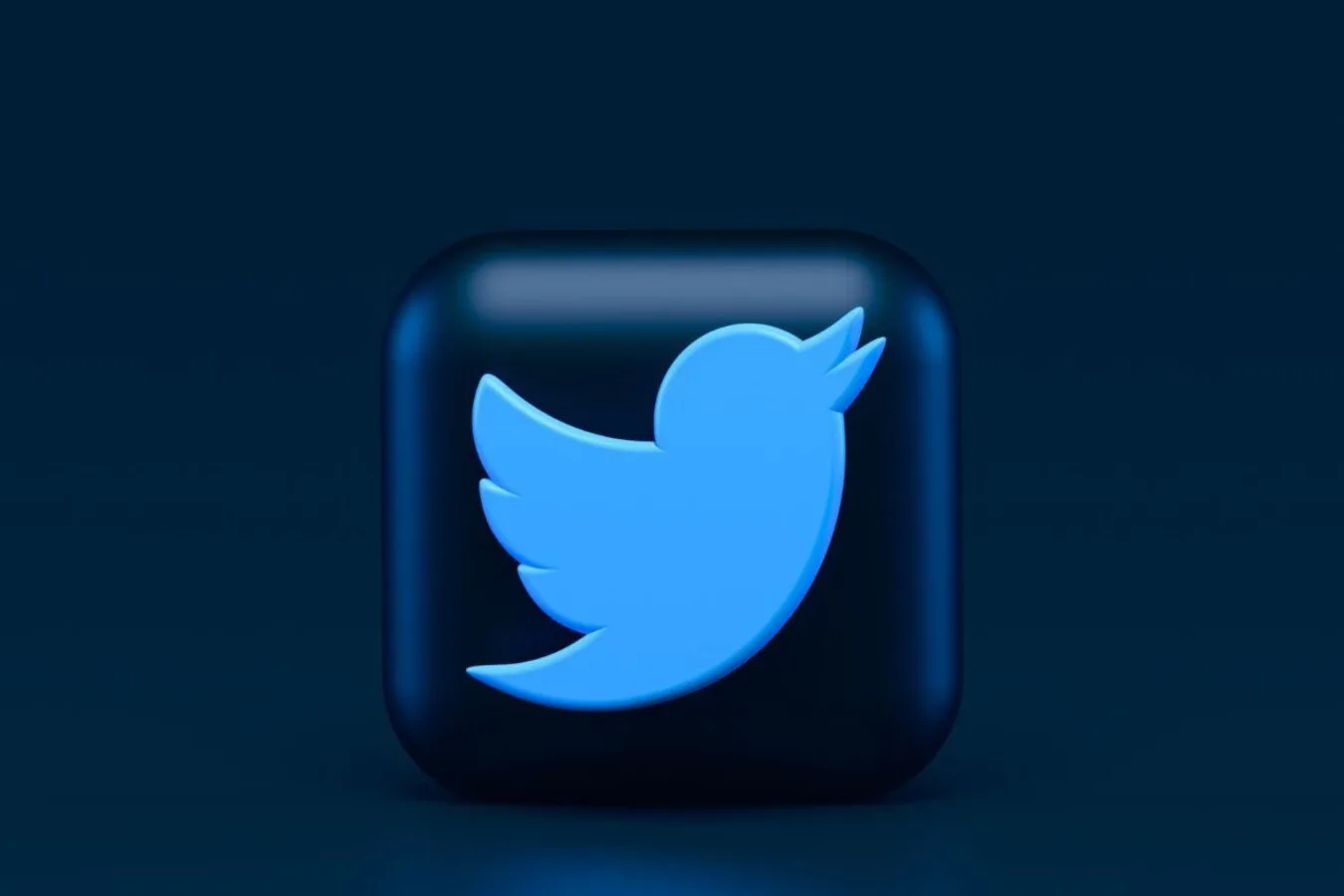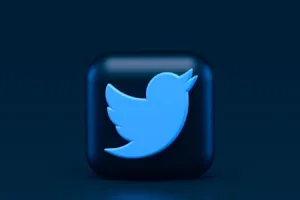 Twitter has been undergoing a major revamping phase since its takeover by business magnate Elon Musk in late 2022. The adjustments brought in by the CEO have been widely criticised, with several high-profile users distancing themselves from the platform. One such controversial adjustment has been the modification of the blue checkmark policies.
Twitter's policy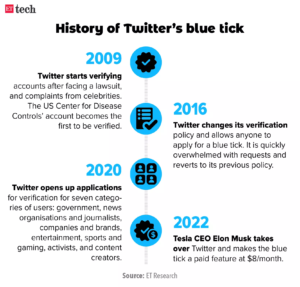 The blue checkmark, also known as the legacy verified programme, was introduced by Twitter in 2009. The initiative was begun after receiving criticism from celebrities such as Kanye West in its early days due to the presence of impersonators on the platform.
Shortly after, Twitter started using the blue checkmark to curb the dangers posed by impersonators on the platform. Since then, the blue checkmark has served as a source of credibility and pride for its acquirers. Blue ticks were originally offered to public figures, celebrities, and organisations to verify their accounts.
Present Scenario: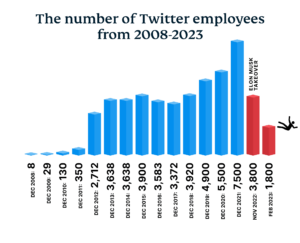 Just a week after the takeover in 2022, CEO Elon Musk had already indicated the idea of revamping Twitter Blue and making it more accessible for an ordinary Twitter user. This announcement was met with backlash due to the fear of spreading misinformation and other factors.
On March 23, 2023, Twitter's official verified Twitter account tweeted, "On April 1st, we will begin winding down our legacy verified program and removing legacy verified checkmarks." The account had additionally provided a link where users could sign up for the purchase of the blue tick.
Twitter informed its individual users to sign up for Twitter Blue to retain their blue checkmark, while organisations would have to sign up for Verified Organizations.
Twitter, by updating its policies, now allows any individual user or organisation to receive the blue checkmark regardless of their credibility by paying a certain amount. Users can sign up for Twitter Blue on an annual or monthly basis on the web, iOS, and Android. Users have the option of paying $84 annually or $8 monthly in the available countries.
In India, individual users will have to pay Rs. 650 for the web and Rs. 900 for Android or iOS.
Organisations such as government institutions, businesses, and non-profits can sign up for Twitter Verified Organization, which grants them a verification status distinct from that granted to individual users.
An organisation that acquires a subscription to Verified Organizations will obtain a gold checkmark, while a square avatar will be granted if they are a company or non-profit. Governmental or multilateral organisations will receive a grey checkmark and a circular avatar upon subscription.
A subscription to Twitter Verified Organizations costs $1,000 per month (plus any applicable taxes) and $50 per month (plus any applicable taxes) for each new affiliate in the United States. Pricing may differ depending on the area and is subject to change.
Benefits
Twitter Blue subscribers will get access to exclusive features that the average Twitter user will not have. Twitter Blue provides users with the option to edit tweets, tweet up to 4,000 characters, and even undo tweets.
Additionally, Twitter Blue will also provide the option to read long tweets in a more immersive manner than before. With the ever-growing fuss around NFTs, Twitter Blue will also provide the option of adding NFTs as profile pictures. More features and upcoming updates will also be available to users depending on their country of residence.
Criticisms
Many users have claimed that the Blue Tick policies will hurt the credibility of ticked accounts since it will make it difficult for users to distinguish legitimate accounts from fake or impersonated ones, which will harm the overall trustworthiness of the platform. Furthermore, it will cause frustration among users who have earned the tick mark through hard work and may feel that their efforts have been invalidated.
This decision has also furthered the general concerns regarding the spread of misinformation through Twitter. Users may be subject to more intense scrutiny from both other users and Twitter's moderation team, which could lead to increased efforts to combat the spread of misinformation.
The change will also have a negative impact on Twitter marketing, as it may make it difficult for marketers to identify legitimate influencers and accounts with whom to collaborate. As a result, the presence and engagement of these organizations on the platform may also diminish, with several big names such as Audi and General Motors already halting advertisements through Twitter since the takeover.
How to obtain or retain the blue tick:
Individual users can obtain or retain their blue tick by signing up for Twitter Blue and opting for the desired payment plan provided by clicking here or the link given below.
Organisations can subscribe to Twitter Verified Organizations to receive the blue tick by clicking here or the link is given below.
Users and organisations that currently hold the blue tick must subscribe before April 1st in order to retain the verification mark.
Please follow and like us: