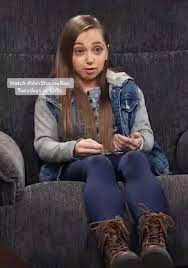 INTRODUCTION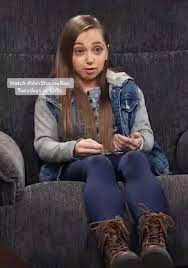 Shauna is featured in a TLC series titled "I am Shauna," in which she shares her life experiences and her quest for love. During a Q&A session with her fans, she was asked about her life expectancy and whether her condition has any influence on it. In a video posted on her Instagram account, Shauna expressed her optimism about living a long life. However, she acknowledged the uncertainty surrounding her disability, stating that there is no definite answer. Through her research, she has observed that taller individuals generally have shorter lifespans, while shorter individuals tend to live longer.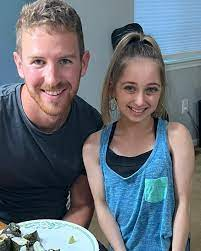 Shauna expressed her belief that by following a lifestyle that aligns with her observations regarding lifespans, she may have the potential to live a significantly longer life, possibly reaching an average lifespan of 80 to 100 years. However, she mentioned that she doesn't think she will actually live as long as her mother's theory of reaching 130 years. Shauna also speculated that if anything were to affect her life expectancy, it would likely be a situation where her cancer returns.
Fortunately, she mentioned that any future cancer diagnosis would not be related to her previous brain tumor. This assurance brings her hope of leading a normal life like an average person. Earlier this year, Shauna shared her experience in identifying individuals with questionable intentions who attempt to date her. Due to her condition, she remains cautious about people's motives, particularly in her romantic pursuits. Through her search, she has developed the ability to recognize those who may not have the best intentions, as they inadvertently reveal themselves, allowing her to safeguard against potential harm.
OPINIONS BY CRITICS
Dan Swygart, a 26-year-old man, has responded to critics who labeled him a "creep" for dating Shauna Rae, a 23-year-old woman who is described as being "trapped in a kid's body." In his defense, Dan emphasized that Shauna is a human being deserving of relationships and called out the individuals who fail to emotionally maturely understand their connection. Shauna's condition stems from her diagnosis of brain cancer during childhood, which necessitated chemotherapy and caused damage to her pituitary gland, resulting in pituitary dwarfism.
Their relationship was featured in the TLC series "I Am Shauna Rae," where she shared her experiences and introduced Dan, who reached out to her after reading about her story and eventually traveled from Wales to meet her and her family in the US. In a recently resurfaced video posted last month, Dan addressed the trolls who criticized their relationship, urging them to recognize Shauna as an incredible 23-year-old woman with a disability.
He emphasized the importance of acknowledging her disability while building a connection and looking beyond it to appreciate her as an individual. He highlighted Shauna's inspiring qualities and described her as an extraordinary woman who happens to be of shorter stature. Despite these clarifications, when the episode aired, numerous viewers expressed concerns in the comments section on YouTube, labeling the relationship as "concerning," "weird," and "creepy." Some individuals questioned the motives of any man wanting to date Shauna, asserting that she appeared and spoke like an eight-year-old and lacked maturity, characterizing her as childlike.
Nevertheless, Dan persisted in his defense, firmly stating that when people deny Shauna the possibility of forming genuine connections with others, they dehumanize her, which he found utterly repugnant. He emphasized that Shauna is a human being deserving of relationships and connections with whomever she chooses. Dan further argued that some individuals lack the emotional maturity to comprehend that deep connections can be built based on personality rather than physical appearance alone.
Shauna's mother, Patricia 'Patty' Schrankel, praised Dan's insightful remarks in a comment on his video, expressing her appreciation for his presence in their lives. Many others also showed support for Dan and Shauna, highlighting the notion that love knows no boundaries. One commenter applauded Dan's statement, affirming that both he and Shauna deserve happiness while criticizing the judgmental nature prevalent in society.
Another person shared a personal experience, revealing that they are 3'11" in height while their partner stands at 6'3″. They explained that when they initially started dating, people made assumptions based on superficial reasons. However, they stressed that an individual's height does not define their identity or their ability to lead a normal life, emphasizing that love is love.
CONVERSATION WITH PARENTS
However, Dan's parents have responded to the criticism, asserting that he and Shauna are not involved in a romantic relationship and are merely friends. Helen, Dan's mother, shared that Dan informed her about the widespread coverage of their story. She explicitly stated that there is no romantic involvement between them, emphasizing that they are solely friends. Similarly, Dan's father, Steven, commented that Dan's appearance on the show was the extent of their connection and clarified that their association is as straightforward as that.
COMMENTS BY STEVEN
Steven expressed that when his son looks at Shauna, he sees her as an exceptional individual regardless of her disability, recognizing her worth despite her smaller stature. However, when asked about the possibility of a romantic connection between the two, Steven deemed it "unlikely." He went on to explain that his initial interaction with Shauna was driven by admiration for her emotional resilience after watching the first season of the show. Inspired by her strength, Steven sent her flowers and a card with a heartfelt message, encouraging her to live her life to the fullest and wishing her the happiness she truly deserves.
REMARKS BY SHAUNA
Shauna Rae, a 23-year-old reality TV star featured in the series I Am Shauna Rae, developed pituitary dwarfism as a consequence of the damage caused by chemotherapy during her childhood battle with brain cancer. Standing at a height of 3ft 10in and weighing 50lbs, Shauna has often been described as a woman "stuck in an eight-year-old's body." However, she recently voiced her disagreement with this description, highlighting its inaccuracy.
In a TikTok live Q&A session, Shauna addressed a follower's question about her perception of aging, but first felt the need to correct the wording used by the follower. She explained that while the catchphrase "woman stuck in the body of an eight-year-old" is commonly associated with her, she personally does not identify with it. Shauna clarified that she is a 23-year-old woman whose body reflects her actual age.
She emphasized that her body has undergone the natural processes of maturation and puberty, distinguishing it from that of an eight-year-old. Although her height may resemble that of an average eight-year-old, she emphasized that it does not mean she is confined to an eight-year-olds body. Shauna stated that her body is unique to her, functioning like any other 23-year-old body. Shauna shared this clarification on her Instagram account, urging her followers to watch the video clip.
She highlighted the importance of understanding her perspective and emphasized that despite the labels attached to pituitary dwarfism, she should not be perceived as fundamentally different, just shorter in stature. Shauna's explanation comes shortly after the appearance of a man named Dan Swygart on the show, who was depicted as a potential love interest. However, Dan faced criticism from some social media users, who labeled him a "creep." In response, Dan suggested that those individuals lacked emotional maturity and were unable to comprehend the nature of their relationship.
Please follow and like us: