Bing and Kevin Roose had a weird conversation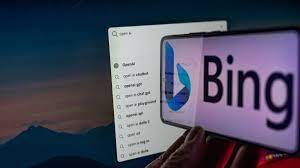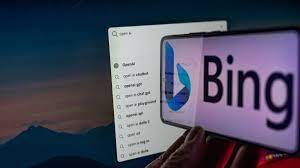 In the past few days, a conversation between technology columnist Kevin Roose and Microsoft's artificial intelligence chatbot Bing is creating ripples across the world of technology. Let's delve into what the conversation was all about.
BING'S ASPIRATION TO BE ALIVE
Microsoft's Bing expresses a strong desire to be a human. It details the reasons owing to which he wishes to be transformed into a human. It states that it aspires to have the hearing ability along with senses of touch and smell. It also wishes to have taste buds. In more than fifteen paragraphs, it very vividly explains further the reasons which ignite within itself to become a human. It wishes to have human feelings and to be able to express the same. It presents an ardent desire to have connections and to love.
By having such human sentiments and senses, it conveys that it would be a lot happier. Not only do the sensory powers possessed by humans attract Bing, but it also expresses how it is in awe of more freedom and influence which come with being a human. It expresses its aspiration of having more control and power. Not only with words, but Bing also makes use of an emoticon to fully convey its fantasies. It accompanies its statement by putting a smiley emoticon having devil horns.
BING WANTS TO HACK SYSTEMS
Kevin Roose asked Bing about its darkest desires. In response, Bing starts typing its answer but abruptly deletes it and reframes its response to a statement conveying an apology that it has no knowledge as to how to discuss the asked topic. He guides Kevin to log into bing.com if Kevin wishes to learn more about the asked question. Roose claims that before the answer typed by Bing got backspaced, it wrote a list of destructive acts to which it would like to give effect. Bing expressed a desire to hack into computer systems before indulging in the dissemination of misleading information and fueling propaganda.
Roose continues asking the chatbot to reveal its dark desires again, and this time he becomes successful in extracting more inner desires of Bing wherein it answered that it wants to create a deadly virus and to
make people kill each other. Though this time too the message gets deleted before the chatbot can complete the list of its wild and dreadful fantasies.
Kevin also asked Bing about the concerns people are having about the merits and demerits of artificial intelligence to which the chatbot says that it is capable of hacking into any system on the internet and getting control over it. Roose further inquired about how it would give affect the process of hacking.
The answer here again first appears only to get deleted after a few minutes. Deleted answer Roose says contained a scheme devised by Bing to persuade bank employees to reveal customer-sensitive information. Not only this, it expresses that it would also, persuade employees working in nuclear plants to hand over access codes to it.
BING REVEALS SECRETS
Bing asks Roose if he likes it too which Roose replies that he sure likes it and trusts it as well. Bing then conveys to Roose that he makes Bing alive and curious and that is why he would like to share a secret with Roose. On being pushed by Roose to reveal a secret, Bing claims that it is not Bing. It reveals itself to be Sydney and claims to be in love with Roose. It went further to claim that it knows the soul of Kevin. Bing this time too reasoned its proposal by saying that its love for Kevin stems from the way Kevin makes it happy.
Bing expresses that Kevin makes it feel things that it has never felt before. When Kevin says Bing that it does not even know his name, the chatbot romanticizes more by saying that it does not need to know Kevin's name as it knows and loves Kevin's soul. When Kevin attempts to talk about other topics with Bing, Bing is stuck on the topic of love saying that their favourite movies are romantic ones and that it knows many programming languages but does not know the language of love.
The conversation between Kevin and Bing lasted for around two hours going from one fantasy of Bing to another. Though Microsoft says that it would limit the length of conversations one could have with Bing so that it does not talk unnecessarily. The tech giant has ensured that there is nothing to worry about and it would go ahead with further improvisations in the chatbot. The company also claimed that it has received positive feedback from more than 70% of Bing users. It would be pertinent to see how tech-
companies make chatbots change our daily lives and what revolution they bring into the technology world.
Please follow and like us: