KFC Nuggets Make a Comeback
Kentucky Fried Chicken Nuggets are back in town and in their fullness. On March 24, KFC announced the return of its less-known KFC nuggets.
KFC's newly released nuggets are made using 100% white meat chicken and hand-breaded with KFC's legendary original recipe. KFC's original recipe is a top-secret combination of ingredients with a blend of 11 herbs and spices.
KFC experimented with the inclusion of nuggets back in 2022, and it is safe to say that the test was a success as the nuggets make their way into the permanent menu.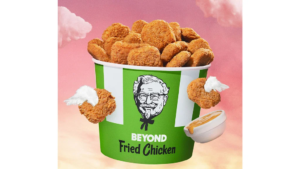 The fast-food chain invites its customers who enjoy the original recipe of KFC to be just as mesmerised by the new nuggets. The corporation contended that people have been living in a so-called "nugget pandemic", trying to insinuate that the world has been settling for mediocrity when it comes to nuggets.
KFC Nuggets are available in 5, 8, 12, and 36-piece packages starting at $3.49 at participating restaurants in the U.S.
The nuggets can be a snack or even a full meal, paired with any of KFC's finger-lickin' sauces, comprising KFC Sauce, Honey BBQ, Classic Ranch, Honey Mustard, or Buffalo Ranch.
The KFC nuggets were originally introduced in 1984, discontinued, and replaced by Crispy Strips in 1996.
KFC, with its newly released chicken nuggets, is expected to cause significant distress in the sales of other fast-food corporations, with the franchise even inviting others to a nugget war. The new KFC Nuggets have been already added to the menu since the 27th of March.
KFC has also announced the return of yet another beloved item, the KFC Mac & Cheese Bowl, for a limited time starting April 3rd and priced at only $5.
About KFC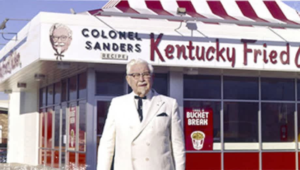 Kentucky Fried Chicken, commonly known as KFC, was founded in 1930 and opened its first franchise in 1952. KFC's original founder, Colonel Harland David Sandler, was an entrepreneur who sold fried chicken during the great depression and identified an opportunity to open up franchise restaurants. KFC revolutionised the concept of fried chicken in the fast-food industry and thus began the ever-growing competition in the fast-food sector.
KFC became the largest fast-food operator in the U.S. by 1963, owning a total of 600 restaurants across the country. In the present time, the franchise continues to grow at an exponential rate, with it being the world's second-largest restaurant chain in terms of sales across the whole world, just behind McDonald's, with over 22,000 locations globally in about 150 countries.
KFC Original Recipe
Colonel Sanders' original recipe of '11 herbs and spices is one of the most secretive recipes in the food industry. Sanders discovered that pan-frying chicken was too slow, taking 30 minutes for every order while perfecting his secret recipe with 11 herbs and spices during the time he was running a restaurant in Kentucky.
Deep-frying the chicken took half the time but resulted in dry, unevenly cooked poultry. In 1939, he discovered that employing a pressure fryer produced excellent, juicy chicken in eight or nine minutes. Thereafter, Colonel Sanders discovered his perfect secret ingredients.
Experts claim that the concept of a secret recipe' is a great marketing strategy to attract attention since everyone is interested in being part of a secret. Even though it might be true, the strategy has worked for KFC, with the franchise taking great pride in its recipe.
It has been said that the copy of the original recipe has been signed and stored away by Sanders and is kept within a vault at KFC's Louisville headquarters in 11 different vials, each containing one of the ingredients.
Please follow and like us: