Overview of Over-the-Top (OTT) Platforms in India- Analysis of IT Rules 2021, Judicial Battles, the Balancing Act of Artistic Freedom of Speech and Expression, and Challenges for Regulation in India.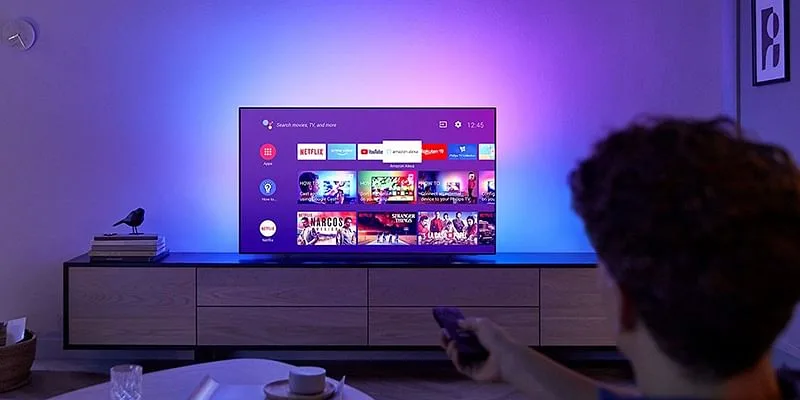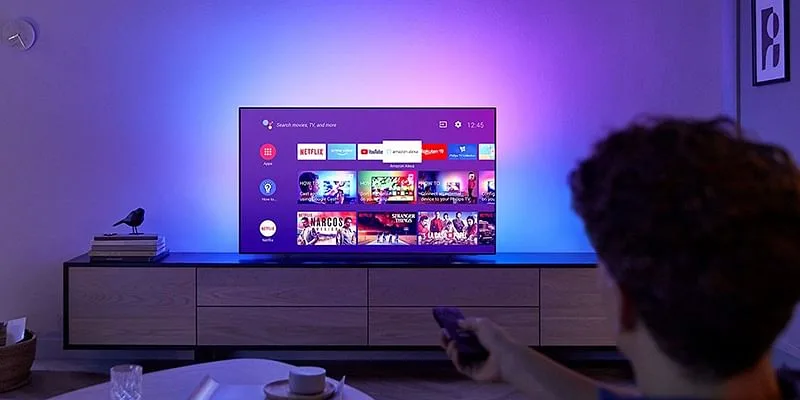 Pic Credit: iPleaders
Overview of Over-the-Top (OTT) Platforms in India- Analysis of IT Rules 2021, Judicial Battles, the Balancing Act of Artistic Freedom of Speech and Expression, and Challenges for Regulation in India.
Abstract
Over-the-top (OTT) platforms have emerged as a dominant force in the digital entertainment industry, revolutionizing content consumption and empowering creators to reach global audiences. However, this growth has also sparked an intense regulatory landscape and legal disputes surrounding artistic freedom of speech and expression. This paper explores the current state of OTT platform regulations, the ongoing judicial battles, and the challenges in preserving artistic freedom while addressing concerns of content moderation and censorship.
The paper analyzes the contrasting strategies, including self-regulation, content classification, and government oversight, and evaluates their implications for artistic creativity and freedom of expression. The paper then delves into the judicial battles that have ensued in different regions, wherein OTT platforms have faced legal challenges over content deemed offensive, harmful, or contrary to cultural norms. It highlights prominent cases and landmark rulings that have shaped the legal landscape, shedding light on the delicate balance between artistic expression and the responsibility to mitigate potentially harmful content. Furthermore, the paper examines the impact on creators, who find themselves at the crossroads of pushing creative boundaries and complying with ever-changing content standards. Moreover, this paper emphasizes the importance of striking a balance between regulatory oversight and preserving artistic freedom. It discusses the challenges of defining and protecting artistic expression in the digital realm, recognizing that what may be considered art to one may be perceived as offensive to others.
In conclusion, the paper underscores the significance of establishing a dynamic and adaptable regulatory framework that respects artistic freedom while addressing concerns related to content moderation and censorship on OTT platforms. It calls for collaborative efforts between industry stakeholders, governments, and civil society to create an environment that fosters creativity, innovation, and diverse artistic expression, while also ensuring the safety and well-being of users and society at large.
Introduction
OTT is an acronym for the word Over-The-Top, it generally means a new age method of providing and delivering movies and TV content over the internet. This could be accessed from anywhere and whenever a person desires to watch. It brought us all out of the traditional and old broadcast methods of cable or satellite TV systems. The general understanding is that OTT streaming means paying for an internet provider instead of paying for cable TV or dish service providers. [1]
There are many number of OTT platforms available for access today, ranging from paid to free access platforms. Some popular platforms such as Netflix, Amazon Prime, Disney+Hotstar, and others fall under the subscription based system, where there shall be access to watch content only upon taking such subscription. Whereas there are free access OTT platforms also such as JioCinema, SonyLiv, TVF Play, etc. [2] It can be accessed in a mobile phone, tablet, laptop, smart TV's, computer system etc. In that way it enables a viewer to watch content whenever they desire to do so, rather than watching it at a fixed time programmed by the cable network.
The OTT market in India is going sky-high in India in 2023 currently at 10,500 crore rupees including the subscription revenues. It's expected to touch 12,000 crore by financial year 2024 and 30,000 crore by 2030 with a 20 percent growth on year-on-year basis. [3] With a good look at the numbers the OTT market is making in India, it is pretty clear as to how the content is been watched by everyone without any regional barriers, we tend to watch the content of languages we don't even understand, but with the help of subtitles so it isn't a problem anymore.
Research Questions:
How are films censored for public release in India? Benefits and Drawbacks of Censorship in India.
What are the current regulations on the OTT platforms in India?
A analysis of Information Technology (Intermediary Guidelines and Digital Media Ethics Code) Rules, 2021
Judicial battles into the issue of Censorship on OTT and the Apex court's stay
What is the angle of Artistic Freedom? How is it protected?
What are public responses regarding the issue?
What are the challenges faced by the government to bring up a regulation on OTT in India?
What is Censorship?
It is the action of preventing part or the whole of a book, film, work of art, document, or other kind of communication from being seen or made available to the public, because it is considered to be offensive or harmful, or because it contains information that someone wishes to keep secret, often for political reasons.[4] There are certain instances where we might have seen films or videos with blurred images, cut scenes, beep sounds or ban of artistic works etc, which are harmful, offensive or could hurt the sentiments of people when released in public. Censorship is every now and again seen adversely and is characterized as the suppression of thoughts, pictures, or expressions that certain individuals track down offensive in some way. [5]
Censorship of films in India
The movies we watch on theatres are different from that of the OTT platform content as defined earlier. The Central Board of Film Certification (CBFC) is a statutory body under the Ministry of Information and Broadcasting, regulating the public exhibition of films under the provisions of the Cinematograph Act, 1952. The films can be publicly exhibited in theatres only after obtaining a certificate from the Central Board of Film Certification. It is lead by some non-official members, a Chairman appointed by the Central Government, and is headquartered at Mumbai. The certification is in accordance with the Cinematograph Act, 1952. [6] Films are certified into four categories in India. They are U – unrestricted, UA – unrestricted but with a parental discretion advisory for children under 12 years, A – adult, S – only for a special class of persons. The principles for guidance in certifying films are been defined in The Cinematography Act, 1952 according to "section 5B of the Act (1) A film shall not be certified for public exhibition if, in the opinion of the authority competent to grant the certificate, the film or any part of it is against the interests of [the sovereignty and integrity of India] the security of the State, friendly relations with foreign States, public order, decency or morality, or involves defamation or contempt of court or is likely to incite the commission of any offence.(2) Subject to the provisions contained in sub-section (1), the Central Government may issue such directions as it may think fit setting out the principles which shall guide the authority competent to grant certificates under this Act in sanctioning films for public exhibition."
Benefits and Drawbacks of Censorship
Benefits
Censorship prevents Discord: This system of scrutiny prevents discord or disharmony among the people in the society by preventing the viewers from watching objectionable content.
It guarantees the safety of the State: There are many films and series that are been banned in India either by the CBFC, government of India or by the protests and outcries that happened after the release of the films in India. The CBFC banned films which affects the security and safety of the State (country). Some examples of it are Final Solution(2004), Kaum de Heere(2014), Porkalathil Oru Poo(2015), India's Daughter(2015), Dharam Yudh Morcha(2016), and to the very recent India: The Modi Question(2023) and many more.[7,8,9,10,11,12,13]
Prohibition of Offensive Content: As stated earlier the content if it goes under the ambit of hurting, being offensive, or disturbing the public order in any ways such as sexual, vulgar, foul language, creating rumors, indecent projection , hateful content, etc are censored in Indian Films.
Drawbacks
The main aspect that comes under the drawbacks of a censorship system is that of director's freedom to take a film he desires or wishes to express. A director is considered as the visionary behind a film, the way he directs is a freedom conferred to him by the Indian constitution under Article 19.
Acts as a tool for Moral Policing [14]: Generally moral policing is a term used to define the vigilant groups that act to enforce a code of morality in India. [15] It is a system to restrict the persons who breach the basic standards of our society. The wide-ranging powers given to the regulatory body under the new rules, which is composed of bureaucrats, also runs the risk of discretionary political control.
Against the Right of Freedom of Speech and Expression: The censorship system is since long time in debate about how it is against the Right of Speech and Expression of the artistic fraternity worked for a film. As India is a diversified country the parameters of morality, cultures and various sentiments vary from state to state, which could affect the film which is supposed to be certified on the same basis of censorship rules and also some artistic freedoms and new age films which fit the paradigm of the present day can never be bought forward because of the censor board system in India.
Current Regulations on the OTT Platforms
Currently there are no specific regulations to regulate the content that is available on the OTT platforms. Though there are various other acts and provisions in different acts to regulate the content available online on the OTT platforms. [16]
Indian Constitution: Article 19(1)[3] mentions everyone the Freedom of Speech and Expression while at the same time it is hindered by various reasonable restrictions as stated in Article 19(2)[4]
Information Technology Act,2000: Sections 67A, 67B, 67C regulates content and also specifies that anybody transmitted or published any kind of obscene material, which includes sexually explicit material including those where children are depicted in sexual acts shall be imposed with penalty and imprisonment as specified by the Act.[17] The Power to issue such directions for blocking for public access of any information through any computer resource is in the hands of the Central government.[18]
There are few other Acts and regulations which serves to punish such objectionable content on OTT platforms such as Indian Penal Code 1860, The Indecent Representation of Women (Prohibition) Act 1986, and POCSO (Protection of Children from Sexual Offences) Act 2012.
However as there is a hike in subscriptions and people depending on OTT to watch movies and web series to watch direct releases in OTT platforms mainly during the pandemic times. As a result new rule governing the OTT content but in a different approach has been introduced. It is the Information Technology (Intermediary Guidelines and Digital Media Ethics Code) Rules.
Information Technology (Intermediary Guidelines and Digital Media Ethics Code) Rules, 2021[19]
Over the lack of regulation and growing concerns for the transparency and accountability, on February 25th, 2021, the Ministry of Information and Broadcasting, Government of India enacted this Rules and as a suppression of the earlier Information Technology (Intermediary Guidelines) Rules 2011.
The IT Rules 2021 have divided the "Intermediaries" [20] into two categories, they are [21]:
Social Media Intermediary- an intermediary which enables online interaction between two or more users and allows them to create, upload, share, disseminate, modify or access information with the use of services.
Significant Social Media Intermediary- means a social media intermediary having number of registered users in India above such threshold as notified by the Central Government.
The key features of the IT Rules, 2021
Due Diligence by an intermediary [22]: The due diligence shall be observed by intermediaries, both general and significant social media sites, must follow due diligence. This includes informing users yearly about rules, privacy policies, and usage agreements. If a user doesn't comply with these or if changes are made to them, the platform can end the user's access rights or remove non-compliant content. Websites must also take down illegal content within 36 hours of receiving an order from a court or government agency. They have to secure their computer systems and data according to the guidelines in the Information Technology Reasonable Security Practices. If they receive an order related to cyber security investigations or activities, they should provide assistance within 72 hours. They need to keep registration information for six months after a user cancels their account. Lastly, websites should report any cyber security incidents and share relevant information with India's Computer Emergency Response Team (CERT).
Complaint handling: The intermediary must clearly display on its website or app the contact information of a grievance officer. This person will handle complaints about violations of these rules or issues with the computer resources provided. The officer should respond to complaints within 24 hours and resolve them within 15 days from receipt. They also need to follow any instructions given by the government, an authorized body, or a court.
A Three-tier grievance redressal mechanism: A three-step complaint handling system will be set up for digital media, publishers, news and OTT. First, the publishers themselves will handle complaints (self-regulation by the publishers) [23]. Second (self-regulation by the self-regulating bodies of the publishers) [24], a group led by a retired judge or an independent expert from areas like media or human rights will oversee this process. This group won't have more than six members who are also experts in these fields. Finally, the central government will keep watch over everything (oversight mechanism by the central government) [25]. Publishers must hire a grievance officer based in India who has to resolve all complaints within 15 days and inform the person who complained on time. The Ministry of Information and Broadcasting (MIB) is responsible for setting up a team to hear any unresolved issues and ensure everyone follows rules properly.
Emergency Content Review Procedure: In emergency situations where time is of the essence, an authorized officer will review content under section 69A (1) of the IT Act, 2000. If it's deemed necessary and justifiable to block this content or parts of it, a written recommendation will be sent to the Secretary of MIB (Ministry of Information Broadcasting). If the Secretary agrees that blocking public access to this information is needed and can justify doing so, they'll write down their reasons. As a temporary measure, they may then issue instructions to either identified or identifiable persons controlling computer resources hosting such information. These steps could happen without giving those people a chance for a hearing.
Judicial Battles for Regulation
The issue of regulation on OTT platform began being legally examined in October 2018, starting with the case Justice for Rights Foundation vs. Union of India [26]. Later, Padmanabh Shankar filed a case in Karnataka High court in the case Padmanabh Shankar vs. Union of India[27] arguing that content lacked an official framework. This was before IT rules were introduced.
Despite no specific regulations, courts have generally resisted attempts to create OTT industry regulations through legal means. Early cases like Justice for Rights Foundation versus Union of India saw courts argue against censorship. In Nikhil Balla vs. Union of India, concerning Netflix's series Sacred Games, Delhi High Court dismissed a petition calling for scene or dialogue censorship and stressed not wanting to limit anyone's rights. High Courts in Calcutta and Allahabad also rejected petitions demanding content censorship on platforms. The division bench of Karnataka High Court ruled out applying cinematographic certification to media on OTT platforms, showing judicial resistance towards a censorship approach.
However, there are instances where demands for such an approach were met favourably by Supreme Court which paused all High court cases against OTT regulations and censorship in March 2021 after IT rules were released.
Supreme Court Halts OTT Regulation Proceedings
The Supreme Court in March, 2021 has put a hold on court proceedings aiming to regulate content on over-the-top (OTT) platforms like Amazon Prime, Netflix, Hotstar and Zee5[28]. This decision was made in February 2021 by a panel of three judges led by Justice D Y Chandrachud. They have stopped related cases in the Punjab and Haryana High Court, Madhya Pradesh High Court and Allahabad High Court. These judges also noted that around 20 similar requests are waiting judgment in other courts. As such, they have extended their hold to these cases as well. This action follows a request from the government to move all OTT regulation petitions from various courts to the Supreme Court.
Solicitor General Tushar Mehta argued for this transfer because despite notice of it, some high courts continued hearing their own petitions. He asked the Supreme Court to halt these proceedings until further notice. Additionally, two public interest litigation bills were considered by the same bench; one filed by NGO Justice for Rights Foundation and another by Advocate Shashank Shekhar Jha. These requested an independent body akin to censor board for screening OTT platform content. In response, the government outlined current laws governing OTTs under Information Technology Act 2000 and new Information Technology Intermediary Guidelines & Digital Media Ethics Code Rules 2021 issued on February 25th . The government shared with court that it had received complaints about content shown on OTT platforms necessitating regulation.
The government told the court that it got complaints about online streaming platforms from citizens, politicians, and state leaders. They felt these platforms needed rules. The 2021 IT Rules now include a system for oversight and self-regulation. This was stated in an official document by the IT Minister. Since this system is already set up, the government wants to dismiss earlier petitions related to these rules. However, even the 2021 Rules are being examined separately by the Supreme Court. Earlier in March 2021, they said these new rules lacked enforcement power as there were no penalties for not following them. The case is still ongoing because the government has shown readiness to change these rules.
Indian cinema: Impact and market
Movies are a way of communicating. The Indian film industry is the one of the largest in the world, The Indian film industry grew to over 172 billion Indian rupees in the year 2022[29] producing about 2,000 films shown across 13,000 theatres annually. What matters most though is how well these films connect with viewers. Every few months, people flock to movie theatres for relaxation and emotional experiences. Films have become an integral part of Indian culture and daily life. There might be many among us who love watching movies. Nowadays, each talked-about movie carries messages that can easily be communicated in simple ways. This makes films powerful tools for educating people or making them aware of new things worldwide. Even if we disagree on some issues, seeing those topics presented in a film helps us understand better. The film industry also generates significant profit due to its large market and publicity received by movies. Entertainment markets like this one are booming globally and especially in India – it's one of the biggest markets out there. In conclusion, movies serve as an important medium for sharing valuable information aimed at bringing positive changes to society.
Artistic Freedom: The Angle of Freedom of Speech and Expression
In India, there's a constant tug-of-war between freedom of speech and necessary limits, particularly in entertainment industry which mainly includes cinema in this instance. The Constitution allows for Freedom of Speech and Expression under Article 19(1) (a) [30] but also permits some reasonable restrictions through Article 19(2) [31] to ensure the nation's safety and respect. This tension has been evident since the 1970s when courts first considered film censorship in relation to free speech rights. Although filmmakers have artistic freedom, it isn't unlimited; they can't create content threatening India's integrity or causing legal trouble. The Censor Board steps in if any movie content crosses these lines. Therefore, it's crucial to balance creativity with responsible oversight: too much freedom could expose children to inappropriate material or harm society, while excessive censorship may stifle creative voices. The rise of online platforms like OTT media services led to new IT Rules in 2021 for regulation. These guidelines now ensure that such platform content complies with established norms. The guidelines outline a three-tier system for addressing complaints about content on over-the-top (OTT) platforms. However, it seems people still prefer to go to court to resolve their issues, including requests to ban content due to excessive obscenity, inappropriate language, or public morality concerns. Despite the new complaint process introduced in the IT rules of 2021, few individuals are using this first level option. [32]
Film makers are exploiting freedom of speech rights and aren't halted by these new regulations. Discussions are ongoing between the Ministry of Information and Broadcasting and film industry representatives. Yet, the film community is reluctant to fully accept self-regulation that would remove all obscene material as they argue it infringes on their freedom of speech rights.
A recent example involved a Malayalam film titled Churuli which some claimed used offensive language contrary to public decency standards. Interestingly enough, a version not approved by the Central Board of Film Certification (CBFC) was available on an OTT platform leading some questions raised: whether alternative remedies such as our three-tier system should be exhausted before going directly to court; if CBFC certification is mandatory for releasing content on OTT platforms. The Kerala High Court has ruled that it cannot instruct filmmakers on character language in films. [33] It can only check if a film violates any laws related to public order, decency, or morality. A state police team was directed by the court to watch and report on the film's content. The police found no legal or criminal offenses in the film's use of strong language and adult themes – these are only considered offenses if displayed openly in public places. The court dismissed a petition against the movie, ruling that its artistic value outweighed any obscene material or coarse language used. [34] Furthermore, it stated that movies need to be judged based on their time period and societal standards at play during that era.
OTT platforms were not seen as public spaces as they require individual devices like phones or laptops for access after paying for subscription fees. Thus, there was no requirement for removing this particular movie from such platforms due to lack of legal violations. The case also touched upon CBFC certification requirements for OTT platform content; with admissions made by CBFC itself highlighting their lack of authority over online content under current legislation (Cinematographic Act 1952). This means filmmakers currently don't need mandatory certification from CBFC for OTT shows unless future amendments include them under this act's purview. This allows more freedom of speech and expression for filmmakers as they aren't bound by stringent mechanisms under IT Rules 2021 nor do they require certificates issued by CBFC.
There has been a heated debate on the aspect of Censorship issue from the filmmakers point of view from ages where they content that the artistic creation or piece they strive to project is been hindered by the CBFC system in India. As Kamal Hassan once shared in a roundtable interview where the main zest of the whole film 'Thevar magan'(Tamil film) has been cut due to violence projected in it, but which is the whole plot's essence put in that one shot, it's gone and nobody could see it just because of the censor cut made on that film at that time.There are many such instances where filmmakers cry and condemn for such censor cuts where the whole zest of the film could go in vain.
In July 2023, the government proposed that an external agency should review content before it goes on OTT platforms. This idea was presented to industry representatives at a meeting on June 28th, 2023. The Information and Broadcasting Ministry suggested this plan on behalf of parliament members, citizen groups, and the public. They discussed a code of ethics and wanted international content included in the review. However, industry representatives opposed this proposal. Despite their objections, the government urged them to consider it.
Reponses from a survey titled "Survey on content of OTT platforms in India"
A survey has been conducted to observe few public opinions around us about this issue. The participants in this survey are over 100 people and belong to different professions, ages, backgrounds and views on the issue of OTT regulation. An attempt has been made to include a collection of questions in the survey form. The questions are as follows:



Let's analyze these. The questions 8 and 9 had a mixed response as to the obscenity and violence that is projected in the content indicating that the content they watch could be different or some of them are fine with such content, at the same time it's important to note the opinion as to people who feel them uncomfortable. Question 11 states the desire to watch movies in theatres as well as OTT platforms indicating the people receiving both of them equally. And question 12 states their support for Censor Board system on films releasing in theatres which proves the market Indian Film Industry has which is being released only after scrutiny from CBFC.
A careful observation as to the questions 13 and 15 denotes that people (viewers) are supporting a film maker's Freedom of speech and expression, but yet want a proper regulation on OTT platforms. They need balance.
Challenges for Regulation on OTT platforms
Diverse Content and Languages: India is a linguistically diverse country with numerous regional languages and cultural sensitivities. Regulating OTT content to cater to such diversity while ensuring cultural appropriateness can be challenging.
Jurisdictional Complexity: OTT platforms operate across borders, and determining the appropriate jurisdiction for regulation can be complicated, especially when content may be accessible globally.
Balancing Freedom of Expression: Ensuring regulations do not infringe on the freedom of expression and creativity while simultaneously protecting against harmful or offensive content requires a delicate balance.
Content Censorship: Deciding what content should be censored or restricted, given varying societal norms and sensitivities, poses a challenge to regulatory authorities.
Bulk content to review and censor: There shall be bulk of content for any statutory or regulating authority to review and release censored content.
Data Privacy and Protection: Addressing concerns related to user data privacy and protection becomes paramount as OTT platforms collect vast amounts of personal information.
Stakeholder Engagement: Involving all stakeholders, including content creators, industry representatives, and user groups, in the regulatory process to ensure comprehensive and fair regulations.
Evolving Technology: Keeping regulations updated and adaptable to evolving technological advancements, such as AI-driven content recommendation systems, is essential.
Public Perception and Acceptance: Garnering public support and acceptance of regulatory measures is crucial to ensure effective implementation and compliance.
Conclusion:
India, a country passionate about films and movies, is confronted with the challenges of regulating content on OTT platforms. We have explored these issues by examining current regulations like IT rules 2021 and their impact on the content. The freedom of speech and expression in artistic content has been scrutinized along with public responses to OTT platform content. While it's clear that regulation will face obstacles due to the vast array of content available, finding solutions isn't as simple as identifying problems.
Freedom of speech is fundamental yet not absolute; it must be subject to reasonable restrictions. Creating a legal framework for digital media can be tough but perhaps a hybrid model could work. This might involve an independent self-regulatory body made up of industry stakeholders who handle grievances related to OTT content following specific principles reflecting our societal norms today. Implementing pre-screening mechanisms may be challenging because of the volume of material produced. The IT rules 2021 could include penalties for non-compliance or failure to address complaints effectively. An appellate committee established by this regulatory body could hear appeals against its rulings, potentially reducing pressure on High Courts and Supreme Courts currently overwhelmed by minor claims against OTT content. A quasi-judicial body comprising industry experts might provide additional oversight ensuring quick resolutions.
However, the success of such systems relies heavily upon truly independent self-regulatory bodies guided by sound principles and practices. As our society continues evolving into more digital spaces, there's undoubtedly an increasing need for improved methods addressing concerns over online media. We definitely need a better way to track OTT content rules. The best solution will come when the media industry, public interest, and government policy work together.
References:
[1] What is OTT? Retrieved from Endavo; a VDA platform https://www.endavomedia.com/what-is-ott/#ott
[2] Internet access
[3] An announcement made upon an interaction with media on a session on 'The Big Opportunity in OTT: For Films & Originals' at CII Dakshin 2023 South India Media & Entertainment Summit https://www.thehindubusinessline.com/news/indian-ott-market-set-to-reach-30000-crore-by-2030/article66760012.ece
[4] Definition of censorship. Retrieved from Cambridge Dictionary https://dictionary.cambridge.org/dictionary/english/censorship
[5] Chaitral Kishor and Vishaka Jaiprakash (2022) Censorship of OTT Platforms in India: A Bliss or A Bane? http://210.212.169.38/xmlui/handle/123456789/10162
[6] The functions and role of the CBFC are defined in the official website of CBFC https://cbfcindia.gov.in/cbfcAdmin/about.php
[7] The list of films from superscripts [8 to 13] as stated above and specified hereafter are retrieved from List of films banned in India- https://en.wikipedia.org/wiki/List_of_films_banned_in_India
[8] Final Solution (2004);The documentary film was banned by the Censor Board for being provocative and under concerns that it may trigger communal violence. It was based on the 2002 Gujarat violence. But, it was cleared after some months.
[9] Kaum de Heere (2014);The film was banned by the central government after the Intelligence Bureau had warned that the film may cause communal tensions. The film glorified the assassins of former Prime Minister Indira Gandhi.
[10] Porkalathil Oru Poo(2015);The movie is about the real life of Isaipriya, a television journalist raped and murdered by members of the Sri Lankan Army during the final stages of the Sri Lankan Civil War. It was denied clearance by CBFC as it would damage India -Sri Lanka relations.
[11] India's Daughter(2015); This television documentary about the 2012 Delhi gang rape was prevented from being broadcast by a stay order from a court,due to perceived negative public sentimentincluding remarks defending the rape which drew public outcry in India when the film was shown. The movie was uploaded to YouTube and the Indian government requested it be removed.
[12] Dharam yudh Morcha(2016); Movie was related to Punjabi Suba movement and a period of militancy. Indian release of the film was banned by the CBFC.
[13] India: The Modi Question(2023); This BBC documentary examining the role of the Indian prime minister Narendra Modi in the Gujarat riots of 2002 was blocked by the Government of India.
[14] Censorship Regime in India- 2022 https://www.drishtiias.com/to-the-points/Paper2/censorship-regime-in-india
[15] Moral Policing- Defined in https://byjus.com/free-ias-prep/moral-policing/
[16] Aradhya Singh- Regulation Code for OTT Content Regulation Code For OTT Content (legalserviceindia.com)
[17] Sections 67A, 67B, 67C of Information Technology Act, 2000 — Punishment for publishing or transmitting of material containing sexually explicit act, etc., in electronic form, Punishment for publishing or transmitting of material depicting children in sexually explicit act, etc., in electronic form, Preservation and retention of information by intermediaries.
[18] Section 69A of Information Technology Act, 2000 — Power to issue directions for blocking for public access of any information through any computer resource.
[19] Ministry of Electronics and Information Technology's Notification in Official Gazette of India for IT Rules 2021https://mib.gov.in/sites/default/files/IT%28Intermediary%20Guidelines%20and%20Digital%20Media%20Ethics%20Code%29%20Rules%2C%202021%20English.pdf
[20] Definition of Intermediaries. Retrieved from Cambridge Dictionary https://dictionary.cambridge.org/dictionary/english/intermediary
[22] Section 3(1) of IT Rules, 2021 as specified by Ministry of Electronics and Information Technology's Notification in Official Gazette of India for IT Rules 2021 https://mib.gov.in/sites/default/files/IT%28Intermediary%20Guidelines%20and%20Digital%20Media%20Ethics%20Code%29%20Rules%2C%202021%20English.pdf
[23] Section 12(1) of IT Rules, 2021. Ibid
[24] Section 12(2) of IT Rules, 2021. https://mib.gov.in/sites/default/files/IT%28Intermediary%20Guidelines%20and%20Digital%20Media%20Ethics%20Code%29%20Rules%2C%202021%20English.pdf
[25] Section 13 of IT Rules, 20121. Ibid
[26] Justice for Rights Foundation vs. Union of India W.P.(C) 11164/2018 http://images.assettype.com/barandbench/import/2019/02/Justice-for-Rights-Foundation-vs-UOI_watermark.pdf
[27] Padmanabh Shankar vs. Union of India, W.P. No. 6050/2019
[30] According to Indian Constitution Article 19(1)(a): All citizens shall have the right to freedom of speech and expression
[31] According to Indian Constitution Article 19(2) Nothing in sub clause (a) of clause (1) shall affect the operation of any existing law, or prevent the State from making any law, in so far as such law imposes reasonable restrictions on the exercise of the right conferred by the said sub clause in the interests of the sovereignty and integrity of India, the security of the State, friendly relations with foreign States, public order, decency or morality or in relation to contempt of court, defamation or incitement to an offence
[32] Sapna Chaurasia and Krishi Shah (2022) Artistic Freedom versus Censorship in the OTT Age
[33] Peggy Fen v Central Board of Film Certification & Ors 2022 SCC Online Ker 785
[34] Relied upon the judgement in Bobby Art International Vs Om Pal Singh Hoon, MANU/SC/0466/1996
Please follow and like us: