Rayyana Barnawi, Saudi Arabia's 1st female astronaut.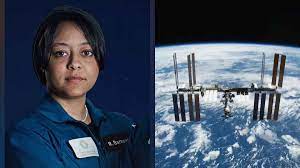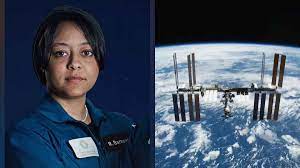 To distance itself from its traditional reputation, the Kingdom of Saudi Arabia will send its first female astronaut to space later this year. Rayyana Barnawi will make history as the first Arab woman to enter space. Barnawi will be joined in space by fellow Saudi native Ali Al- Qarni, a fighter jet pilot in Saudi Arabia, who became the country's second and third astronaut. The two will travel to the International Space Station for a 10-day assignment.
Who is Rayyana Barnawi?
Rayyana Barnawi, a 33-year-old biomedical researcher, will participate in Saudi Arabia's future space expedition. Barnawi earned a Bachelor of Biomedical Sciences (ReGD) degree from Otago University in New Zealand. She earned her Master's degree in Biomedical Sciences from Alfaisal University in Riyadh. Barnawi has worked in cancer stem cell research for almost nine years. During her stay on the International Space Station, she will be in charge of mission experiments.
Barnawi will make history as the first female Muslim astronaut when she launches into space aboard SpaceX's Falcon 9 rocket. She would not, however, be the first Muslim woman in space. Anousheh Ansari, an Iranian-American, became the first Muslim woman in space when she went to the International Space Station as a space tourist in 2006.
What exactly is the Saudi Space Program?
The forthcoming trip is a collaboration between the Saudi Human Spaceflight Program and Axiom, a private spaceflight corporation based in the United States. The Saudi Human Spaceflight Program was developed as part of Saudi Arabian Crown Prince Mohammed bin Salman Al Saud's Vision 2030, which intends to diversify the country's economy away from its reliance on fossil fuels. As part of its human spaceflight program, the country is also training two other astronauts, Mariam Fardous, another woman, and Ali Al-Gamdi.
The planned expedition "aims to boost Saudi capabilities in human spaceflight focused towards serving humanity and benefiting from the potential opportunities given by the space sector," according to the Saudi Press Agency.
Please follow and like us: