AI Technology the use of transcribed hearing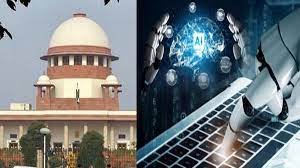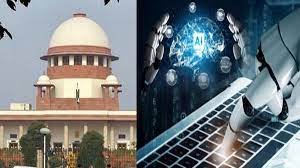 Technology is here to stay for the foreseeable future and forever, remarked CJI D.Y. Chandrachud earlier this month at a hearing on a request to recognise virtual hearings as a basic right. The CJI's statements portray an ambitious image of his attempt to use technology to modernise the Indian legal system.
CJI Chandrachud unveiled his most recent Artificial Intelligence (AI) supported initiative—live transcription of Constitution Bench proceedings—on February 21st, 2023. Following earlier AI-assisted endeavours like SUPACE (2021) and judgement translations, the transcriptions project (2019).
The Shiv Sena breakdown in Maharashtra last year as a result of disagreements between the Uddhav Thackeray and Eknath Shinde factions led to the formation of the bench, which also included Justices M R Shah, Krishna Murari, Hima Kohli, and P S Narasimha.
The CJI said, "We will merely watch how it works, at least in the Constitution Bench matters," noting that the record would be a "great resource" for both attorneys and law students. Then, we will have a permanent record of the arguments, which will be useful to our law colleges as well as judges and attorneys. They are able to evaluate the arguments made which is an enormous resource.
When two or more attorneys argue concurrently, CJI Chandrachud acknowledged that there may be a problem, but he sought to reassure the Bar that even that problem will be resolved.
The only issue is that if two or more voices are speaking at once, it can be a little problematic. Yet, they undoubtedly have employees who will correct the mistakes by evening. They recommended that the council will receive a link throughout the day so the council can view it. They would have edited the transcript by nightfall and delivered it to us, he claimed.
The Supreme Court uses Teres, a programme developed by Bangalore-based Nomology Technologies Private Ltd, to record court sessions.
Eminent attorneys and ministers, including Union Law Minister Kiren Rijiju, have praised the action.
Please follow and like us: