The Lawyer who was shot by his own gun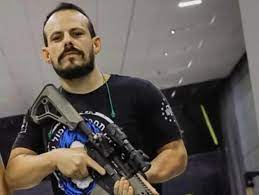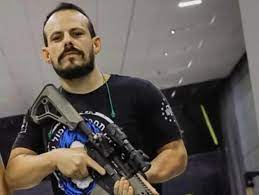 A Brazilian gun-loving lawyer named Leonardo Mathias de Novaes was shot by his own
gun. It was a registered firearm; that's what the attorney said during its investigation. He was a
gun lover and had a collection of firearms. The lawyer was taking his sick mother to be scanned at Laboratorio Cura in Sao Paulo. The lawyer and mother had a security check before going inside the room. All the protocols were explained to both of them that the room contains a magnetic shield and no metal objects are allowed inside the room. The gun lover's lawyer and his mother signed the form, where all the protocols were mentioned and the circumstances that will be faced if they get any metal object inside the room.
The lawyer, knowing this fact, entered the room talking about his love for guns and concealed weapons. The incident happened when he went inside the MRI room, which has a magnetic force. The gun in his waistband was yanked out by the machine, and it struck the lawyer in his stomach. After that, the lawyer was taken to Sao Luiz Morumbi Hospital. The lawyer was there for a week before he succumbed to his injuries and expired. The report states that all the protocols and rules were explained properly to the family by the hospital staff members. They had signed a document too, but the lawyer had forgotten to mention the weapon that he was carrying with him at that moment. The weapon he was carrying had a valid license, and as he was a gun lover he had confidence in his concealed weapon, though he was told about the tragedy that could occur if any Metal objects are brought into the room. He smuggled the weapon inside and the incident happened in the MRI room.
Please follow and like us: